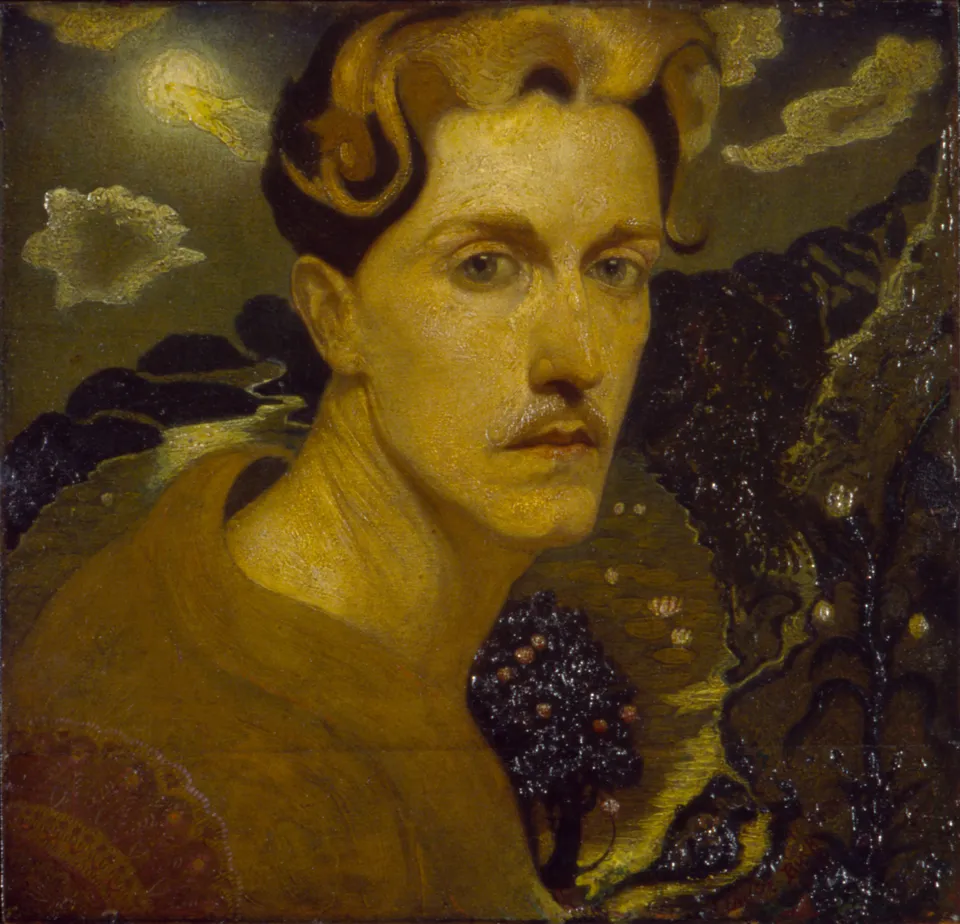 Copied
Claude Buck,
Self-Portrait
, 1919, oil on wood, Smithsonian American Art Museum, Gift of Mrs. Claude Buck, 1983.46.7
Title

Self-Portrait

Artist

Location

Dimensions

13

5

⁄

8

x

14

in. (

34

.

5

x

35

.

7

cm)

Credit Line

Gift of Mrs. Claude Buck

Mediums

Mediums Description

oil on wood

Classifications

Keywords

Occupation — art — artist
Portrait male — Buck, Charles Claude — self-portrait
Portrait male — Buck, Charles Claude — bust

Object Number

1983.46.7
Claude Buck painted many self-portraits, often because he couldn't afford a model. He was inspired by the work of classical artists, and in this work the subdued, golden colors and heavy varnish evoke an old-master painting. The dreamy landscape and moonlit sky create a romantic setting for the portrait, expressing Buck's idealism as a young artist beginning his career. The figure looks back over his shoulder with an intense gaze, as if he is taking one last glimpse of the world behind him before setting off on an unknown journey. Even though his technique is very conservative, Buck's decision to paint a wide-eyed figure whose head almost fills the canvas makes the image much more confrontational than a traditional portrait.