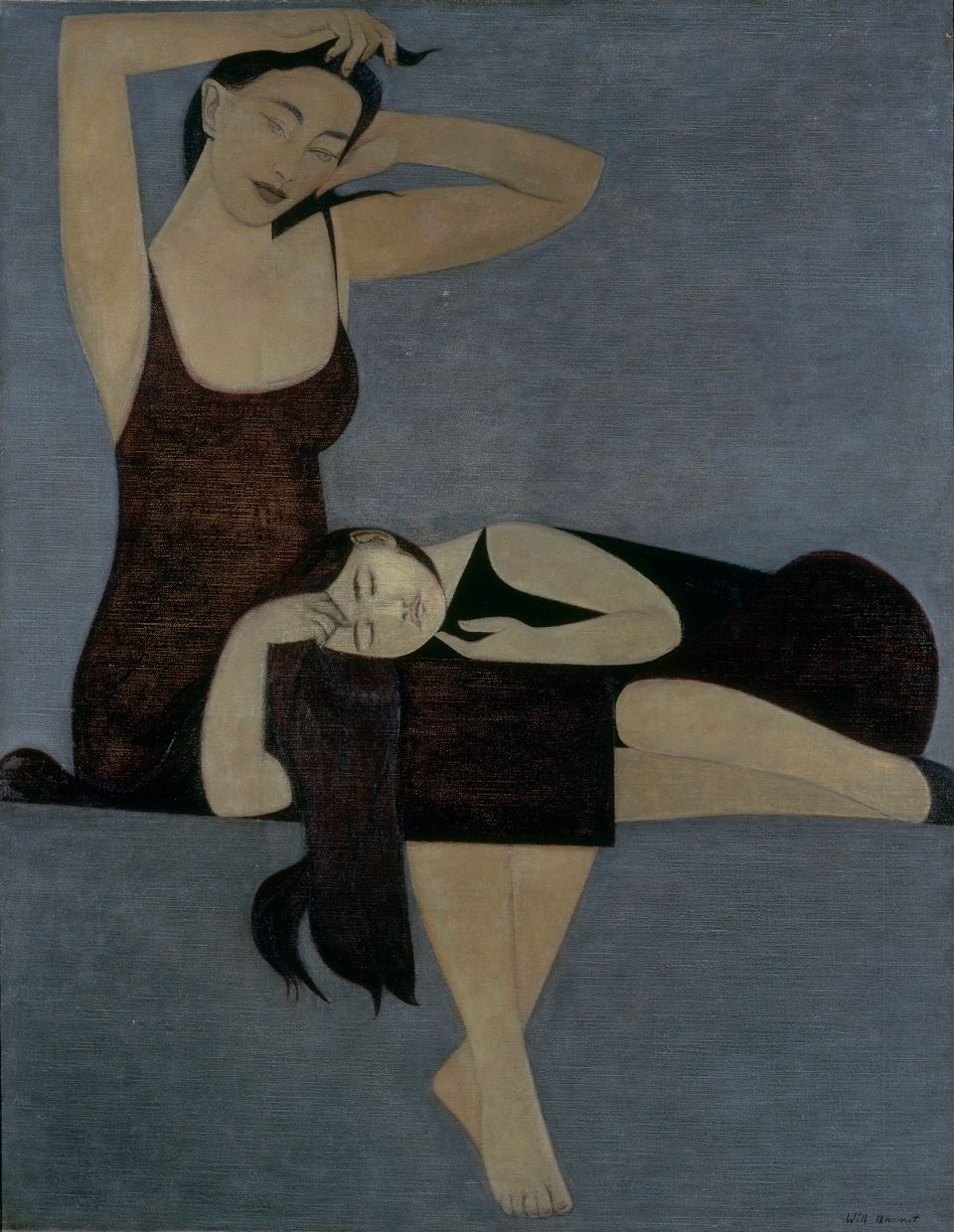 Copied
Will Barnet,
Sleeping Child
, 1961, oil on canvas,
62
x
48
in. (
157
.
4
x
122
.
0
cm.), Smithsonian American Art Museum, Gift of the Sara Roby Foundation, 1986.6.1
Title

Sleeping Child

Artist

Dimensions

62

x

48

in. (

157

.

4

x

122

.

0

cm.)

Markings

lower right in oil: Will Barnet stretcher upper center in felt-tipped pen and ink: Barnet/Sept 1961

Credit Line

Gift of the Sara Roby Foundation

Mediums

Mediums Description

oil on canvas

Keywords

Group
Figure group — female and child
State of being — other — sleep

Object Number

1986.6.1
Will Barnet experimented with abstraction in the 1950s but in the early 1960s returned to the figure. Painting the human form, he said, allowed him to explore the states of mind and human relationships. His foray into abstraction paid off in Sleeping Child. The linear simplicity of the feminine forms and softness of the gray-black palette speak to the universality of the bond between mother and child.


Modern American Realism: The Sara Roby Foundation Collection, 2014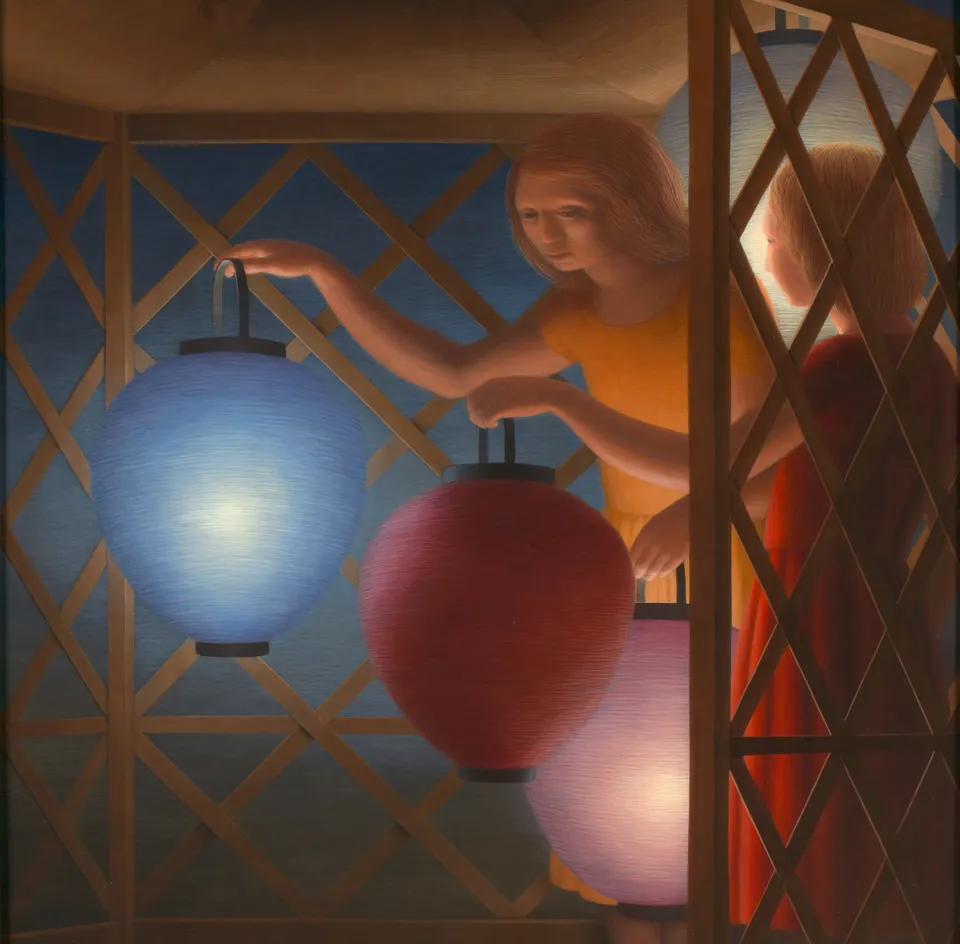 October 20, 2018
–
November 28, 2018
This exhibition presents some of the most treasured paintings and sculpture from SAAM's permanent collection, including artworks by Will Barnet, Isabel Bishop, Paul Cadmus, Edward Hopper, Yasuo Kuniyoshi, Jacob Lawrence, George Tooker, among others.