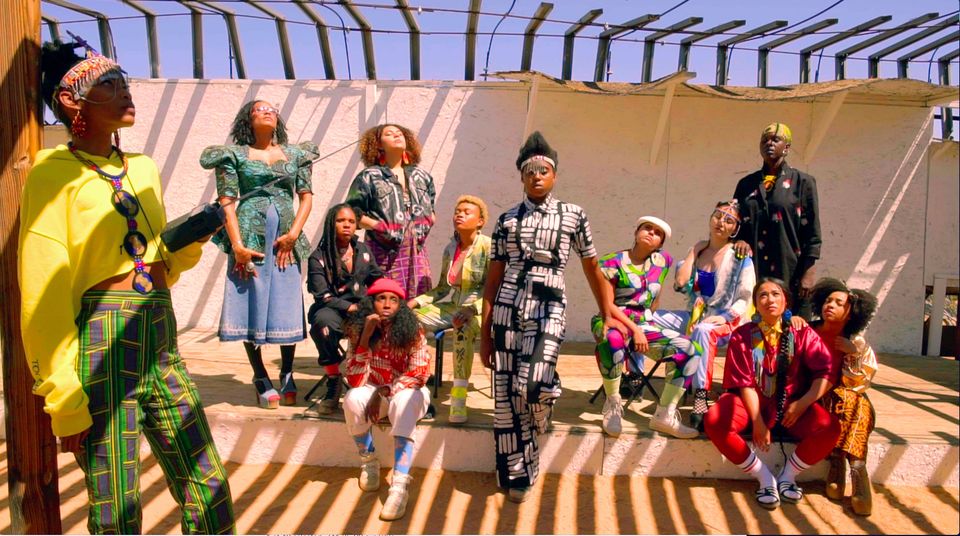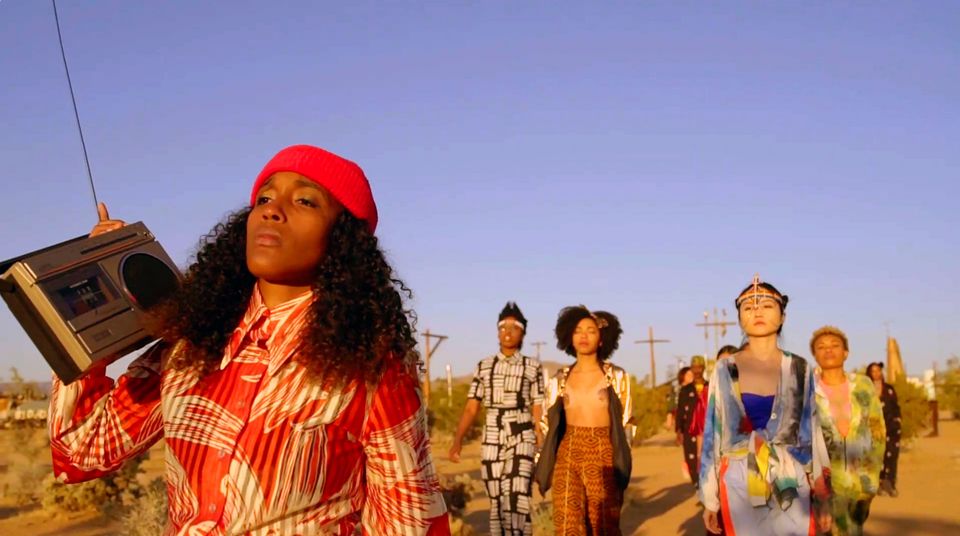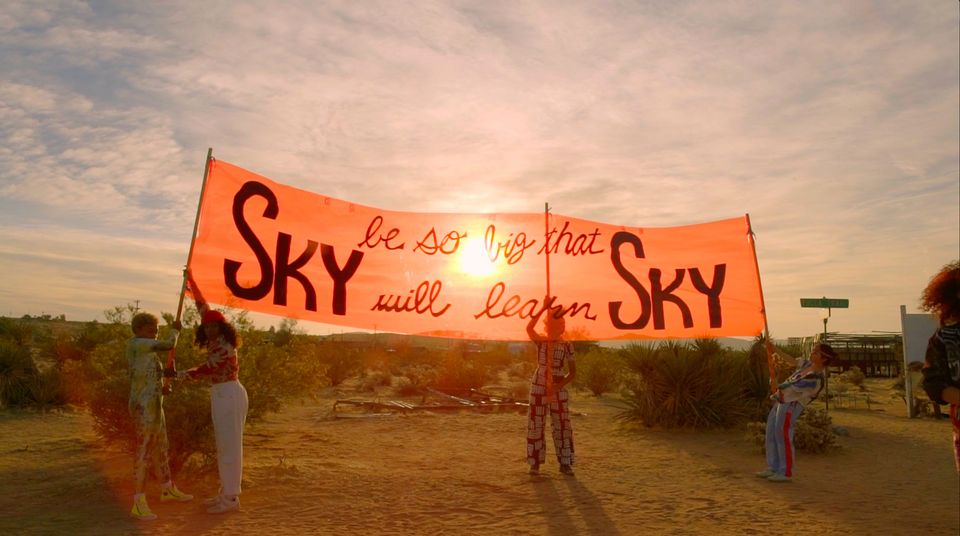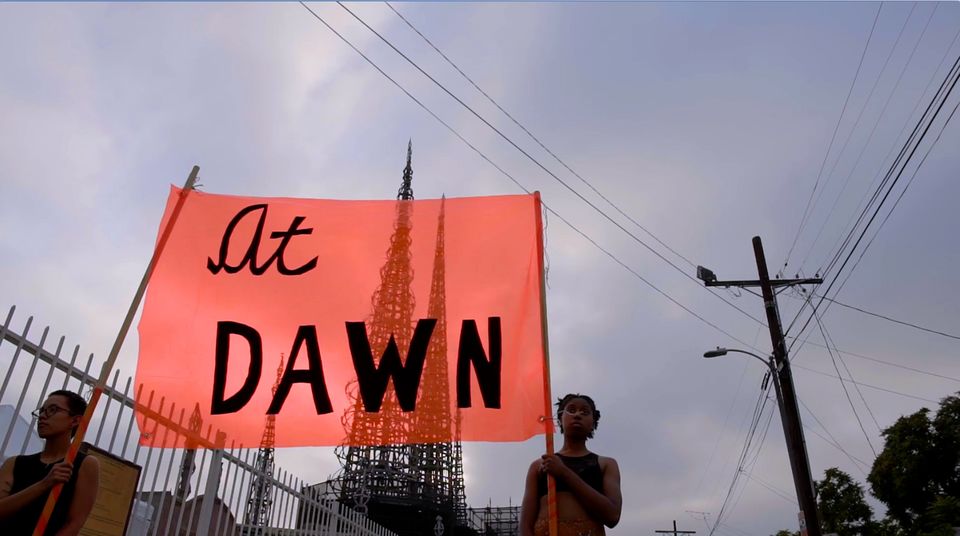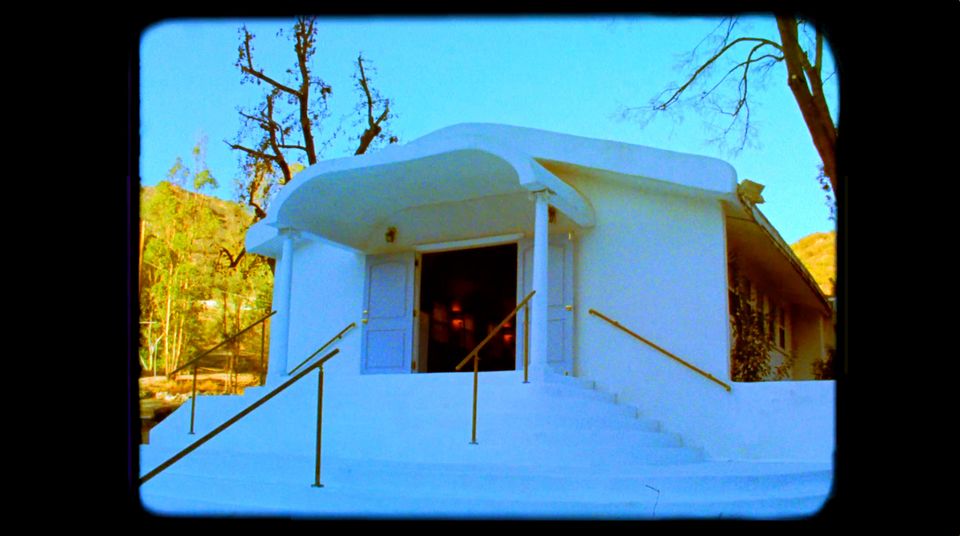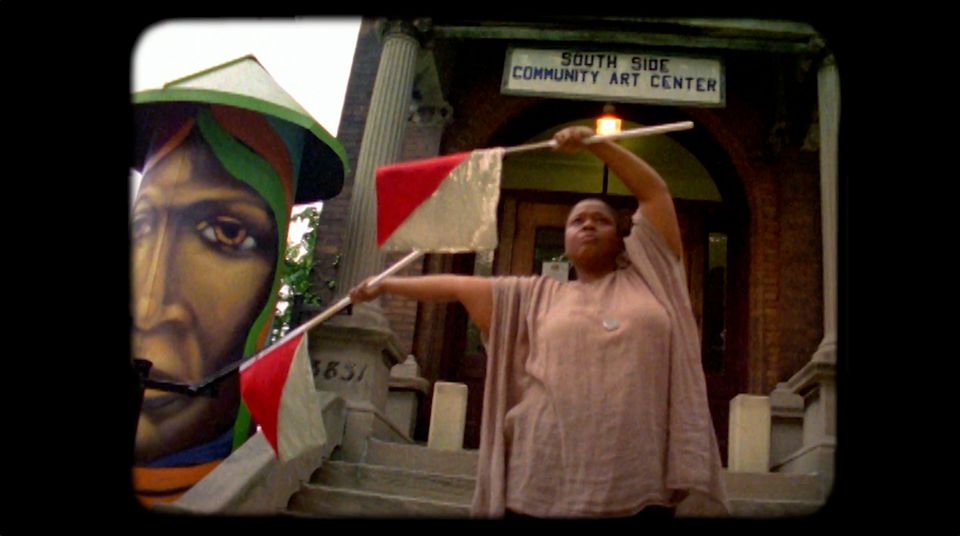 Copied
Cauleen Smith,
Sojourner
, 2018, digital video, color, sound; 22:41 minutes, Smithsonian American Art Museum, Museum purchase made possible by the SJ Weiler Fund, 2020.54.1, © 2020, Cauleen Smith
Title

Sojourner

Artist

Location

Copyright

© 2020, Cauleen Smith

Credit Line

Museum purchase made possible by the SJ Weiler Fund

Mediums Description

digital video, color, sound; 22:41 minutes

Classifications

Object Number

2020.54.1
Smith's art and filmmaking has always been driven by histories of Black brilliance that resonate across time. Listening closely to the spiritual and musical philosophies of composer, performer, and swamini Alice Coltrane Turiyasangitananda (1937--2007) has inspired Smith's recent works. Smith's cinematic collages connect Coltrane's transformative visions to others who create spaces for liberation from the nineteenth century to the present.
Sojourner expands this mapping of utopic possibility. While visuals touch down at significant sites across Philadelphia, Chicago, and California, voice-overs explicitly align Coltrane's mystical writings with those of Rebecca Cox Jackson, a Black Shaker eldress whom Smith found had described astral journeys a hundred years earlier, similar to Coltrane's. Their voices, and readings of the Combahee River Collective's 1977 manifesto, seem to be transmitted via old radios to a collective of futuristically fabulous young women of color. They carry bright banners with poetic phrases along a beach, behind a protest, and outside Watts Towers Arts Center, a community hub founded by the late sculptor Noah Purifoy, whose Outdoor Desert Art Museum near Joshua Tree, California, serves as their concluding location. After gathering within and winding around Purifoy's large assemblages, their final pose is a feminist twist on a famed photo from 1966 of stylish young men gathered around Watts Towers.
Musical Thinking: New Video Art and Sonic Strategies, 2023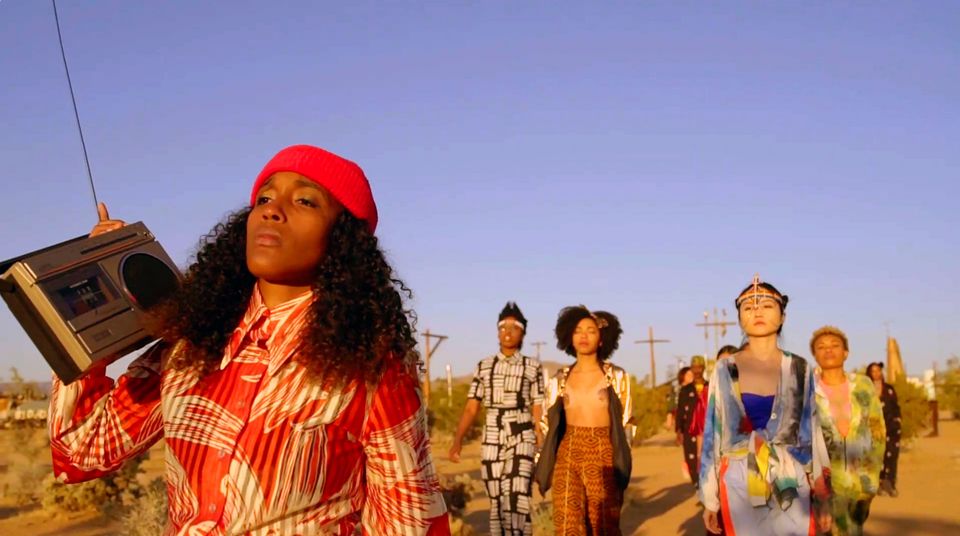 June 23, 2023
–
January 29, 2024
Musical Thinking explores the powerful resonances between recent video art and popular music.