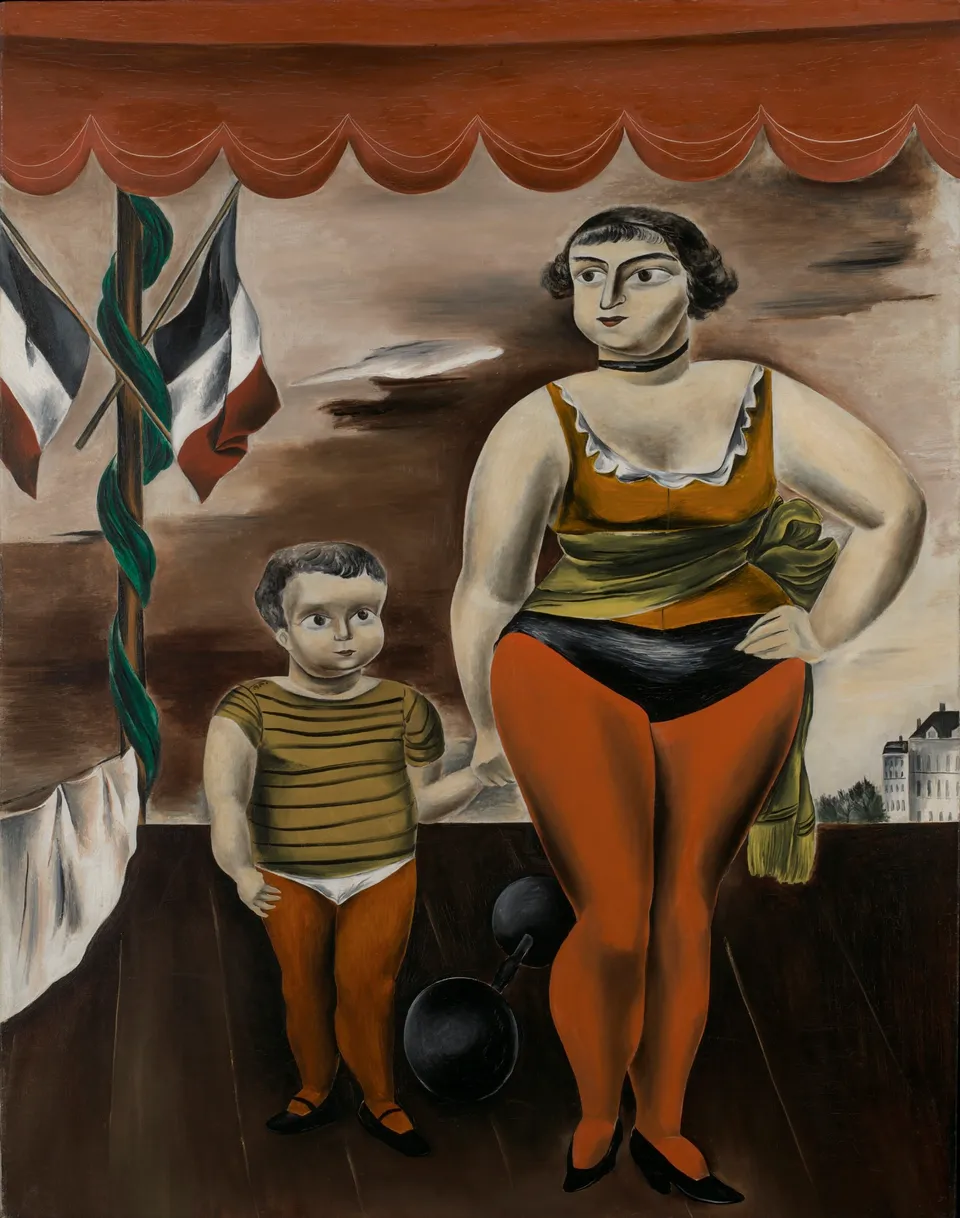 Copied
Yasuo Kuniyoshi,
Strong Woman and Child
, 1925, oil on canvas,
57
1
⁄
4
x
44
7
⁄
8
in. (
145
.
4
x
114
.
0
cm.), Smithsonian American Art Museum, Gift of the Sara Roby Foundation, 1986.6.50
Title

Strong Woman and Child

Artist

Location

Dimensions

57

1

⁄

4

x

44

7

⁄

8

in. (

145

.

4

x

114

.

0

cm.)

Credit Line

Gift of the Sara Roby Foundation

Mediums

Mediums Description

oil on canvas

Classifications

Highlights

Keywords

Figure group — female and child
Performing arts — circus — strong man
Landscape
Performing arts — circus
Object — other — flag

Object Number

1986.6.50
Kuniyoshi's paintings often encoded his experience as a Japanese immigrant in the United States, where, in the 1920s, anti-Asian discrimination was pervasive and restrictive immigration laws prevented him from becoming a citizen. (His wife, Katherine Schmidt, was disowned by her wealthy family when they married.) He painted Strong Woman and Child while in Paris, where the liberal environment and friendships with other artists, among them Alexander Calder, provided a sense of freedom and emotional support. The strong woman of the title is a circus performer who stands on a stage, French flags entwined at the backdrop. The mother figure, who may be a stand-in for Katherine, affirms her protective relationship with the child, who seems perhaps a symbolic portrayal of the artist himself.

Modern American Realism: The Sara Roby Foundation Collection, 2014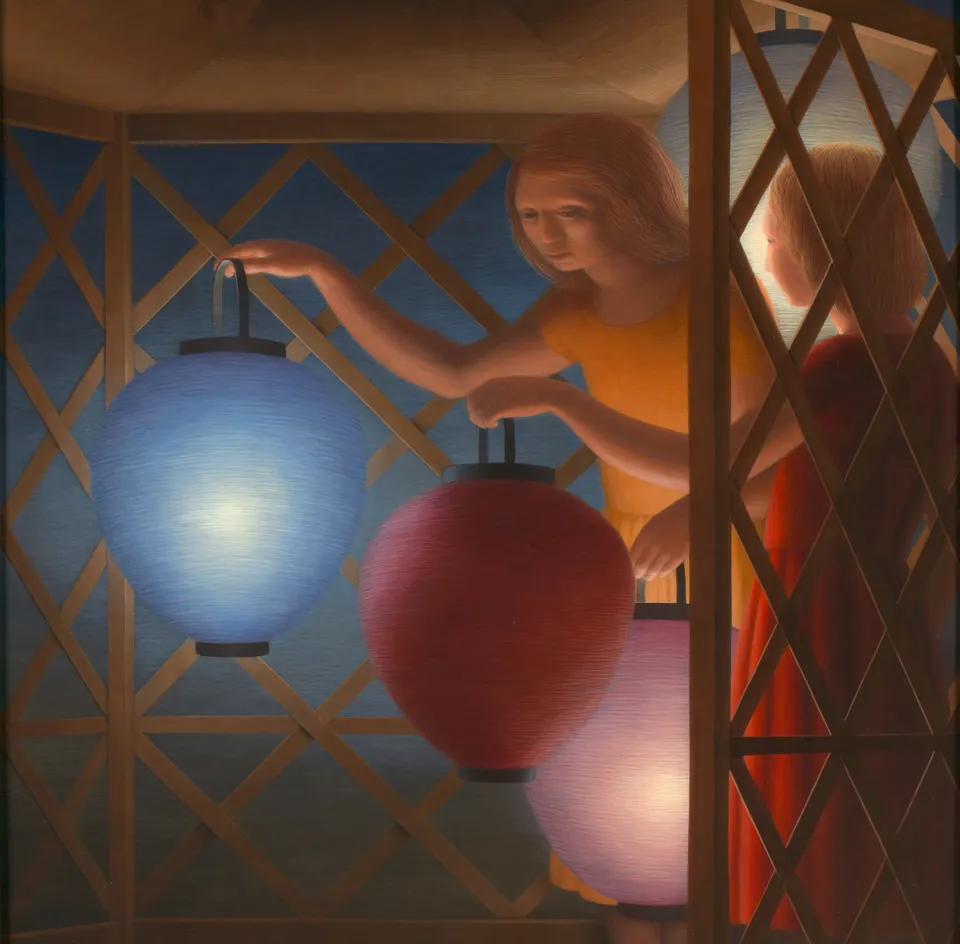 October 20, 2018
–
November 28, 2018
This exhibition presents some of the most treasured paintings and sculpture from SAAM's permanent collection, including artworks by Will Barnet, Isabel Bishop, Paul Cadmus, Edward Hopper, Yasuo Kuniyoshi, Jacob Lawrence, George Tooker, among others.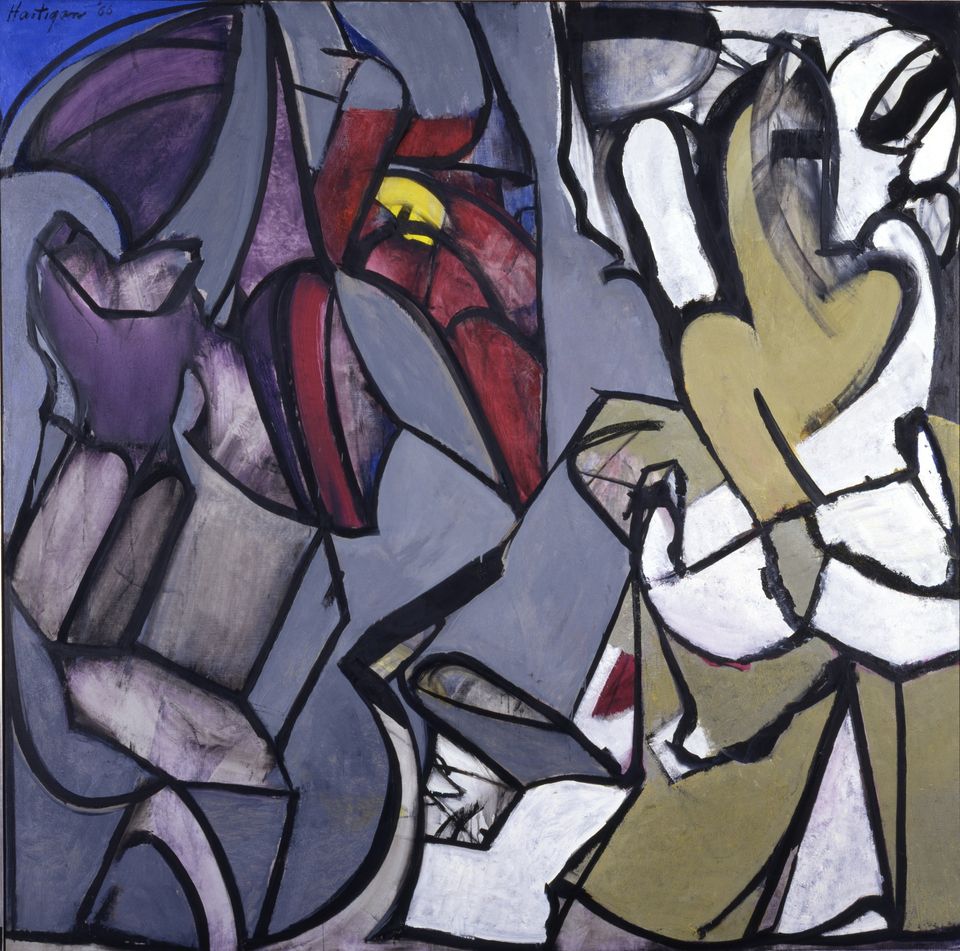 October 1, 2021
–
September 3, 2023
Artist to Artist features paired artworks, each representing two figures whose trajectories intersected at a creatively crucial moment, whether as student and teacher, professional allies, or friends.