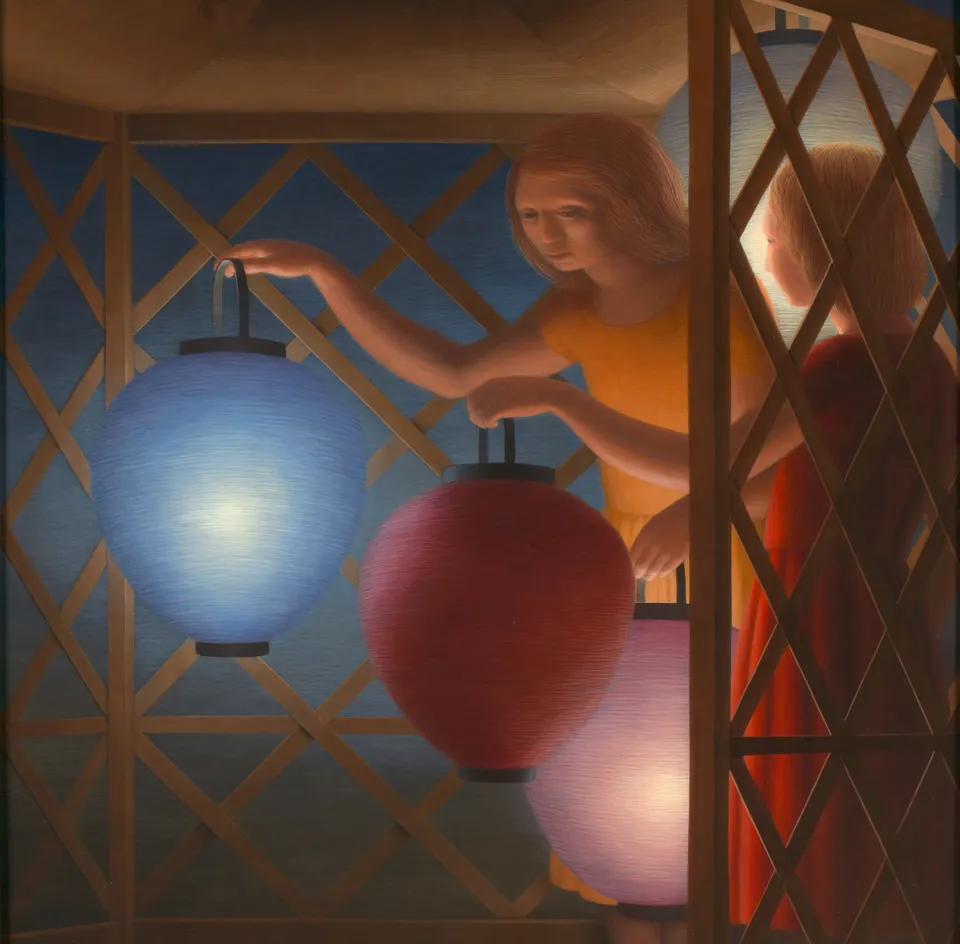 Copied
George Tooker,
In the Summerhouse
, 1958, egg tempera on fiberboard, Smithsonian American Art Museum, Gift of the Sara Roby Foundation, 1986.6.100
Title

In the Summerhouse

Artist

Dimensions

24

x

24

in. (

61

.

0

x

61

.

8

cm.)

Credit Line

Gift of the Sara Roby Foundation

Mediums

Mediums Description

egg tempera on fiberboard

Classifications

Keywords

Landscape — season — summer
Figure group — female
Object — furniture — lamp
Architecture Interior — domestic — house
Architecture — other — gazebo
Landscape — time — night
Object — other — lantern

Object Number

1986.6.100
Like his friends Paul Cadmus and Bernard Perlin, Tooker painted in egg tempura. In the Summerhouse shows two young women surrounded by a lattice framework. The Japanese lanterns they hold cast a warm light on their arms and faces. The nocturnal scene is gentle, the serene enclosure a refuge from the night.


Modern American Realism: The Sara Roby Foundation Collection, 2014
Luce Center Label
In the Summerhouse was inspired by George Tooker's memories of family celebrations on the Fourth of July. In the evening, all of the children were given bright Japanese lanterns to hang around the garden, and Tooker described the effect as "very magical." Here, the geometric shapes in the wooden trellis contrast with the soft curves of the paper lights and the figures. The subdued light and warm colors create an intimate, dreamlike scene, as the figures choose where to place their glowing lanterns. (Garver, George Tooker, 1985)
Luce Object Quote
"I am after painting reality impressed on the mind so hard that it returns as a dream, but I am not after painting dreams as such, or fantasy." Tooker, quoted in Rodman, Conversations with Artists, 1957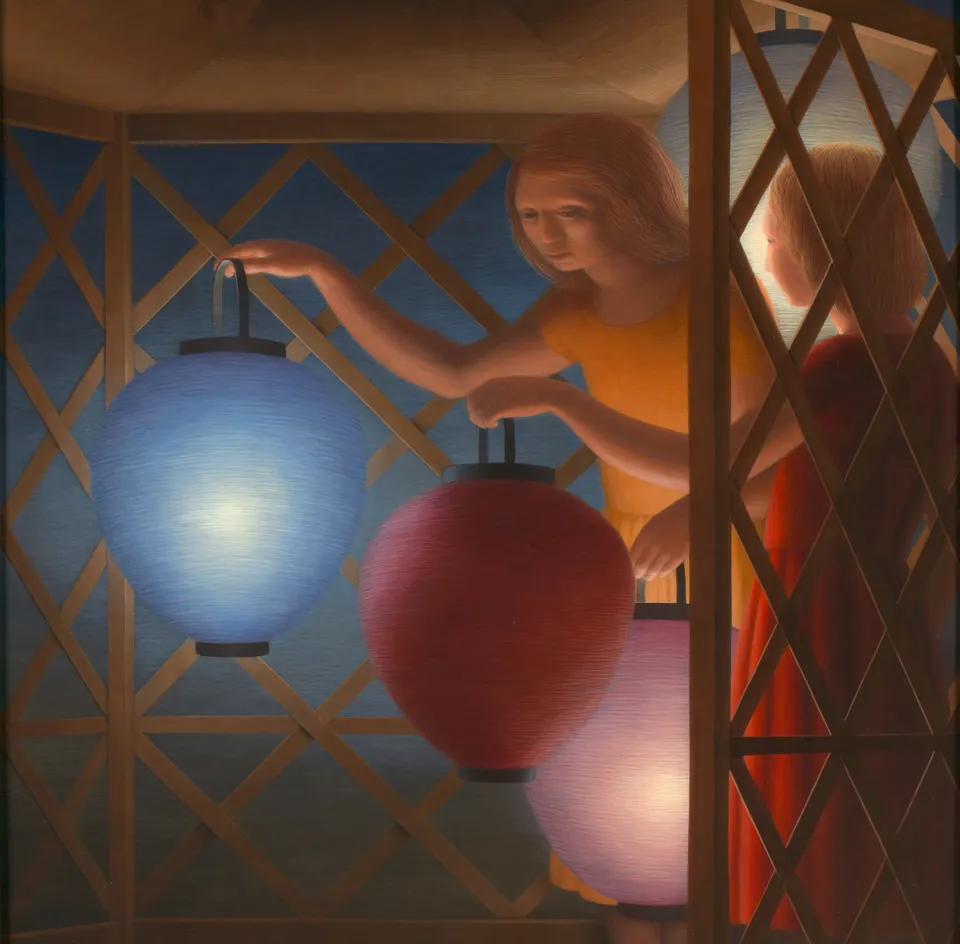 October 20, 2018
–
November 28, 2018
This exhibition presents some of the most treasured paintings and sculpture from SAAM's permanent collection, including artworks by Will Barnet, Isabel Bishop, Paul Cadmus, Edward Hopper, Yasuo Kuniyoshi, Jacob Lawrence, George Tooker, among others.