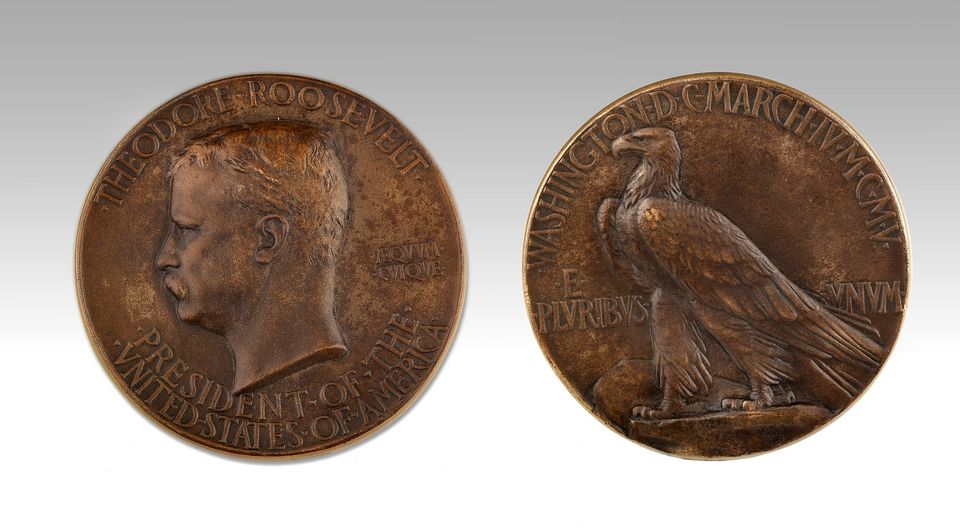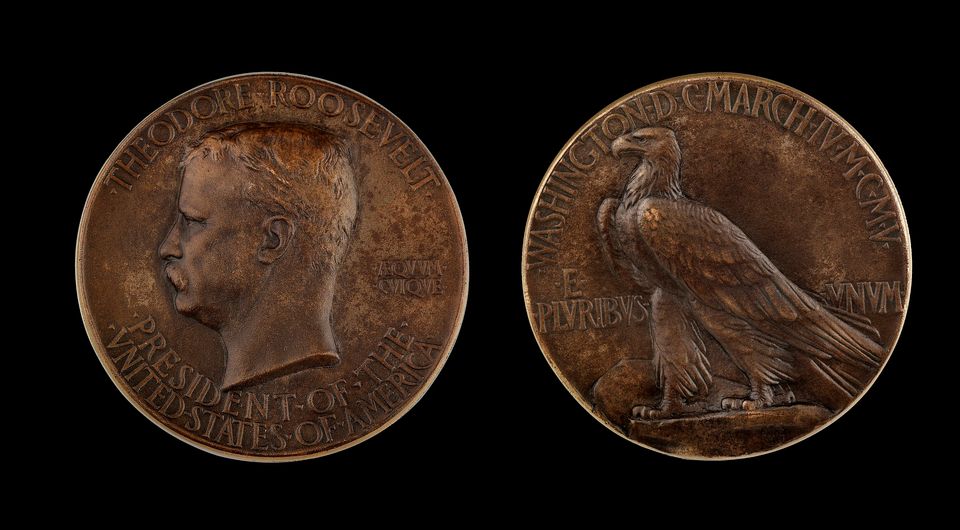 Copied
Theodore Roosevelt Presidential Inaugural Medal
, 1905, bronze,
2
7
⁄
8
in. (
7
.
4
cm) diam., Smithsonian American Art Museum, Gift of the James F. Dicke Family, 2010.64.1
Title

Theodore Roosevelt Presidential Inaugural Medal

Designer

Modeler

Credit Line

Gift of the James F. Dicke Family

Mediums Description

bronze

Keywords

Occupation — political — president
Portrait male — Roosevelt, Theodore
Ceremony — civic — inauguration
Animal — bird — eagle

Object Number

2010.64.1
President Theodore Roosevelt asked Augustus Saint-Gaudens to design his second inaugural medal after learning that the Inaugural Committee intended to reuse the design of his first-term medal with only minor modifications. Saint-Gaudens accepted the commission and approached his friend Adolph Weinman to execute his design. President Roosevelt, whose personal interests ranged from literature to natural history, held very specific ideas about art. To appeal to the president's unpretentious taste, Saint-Gaudens designed a simple obverse featuring Roosevelt's profile and the Latin phrase Aequum cuique, a translation of his campaign slogan, "A square deal for every man." The reverse features a proud eagle, the sculptor's favorite coin motif, and an inscription indicating the place and date of the inauguration. Tiffany and Company cast 125 of these medals in bronze and struck an additional three in gold. Upon receiving his gold medal, President Roosevelt wrote to Saint-Gaudens saying, "Thank Heaven we have at last some artistic work of permanent worth done for the government." (MacNeil, The President's Medal, 1789-1977, 1977).