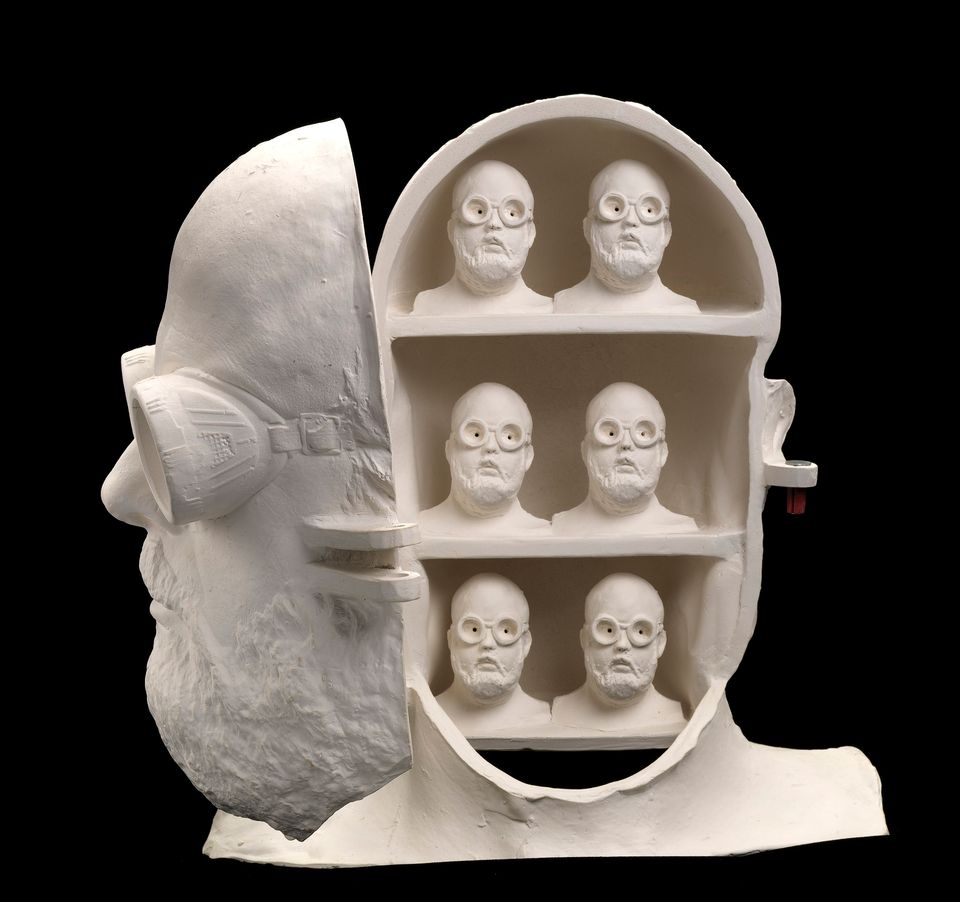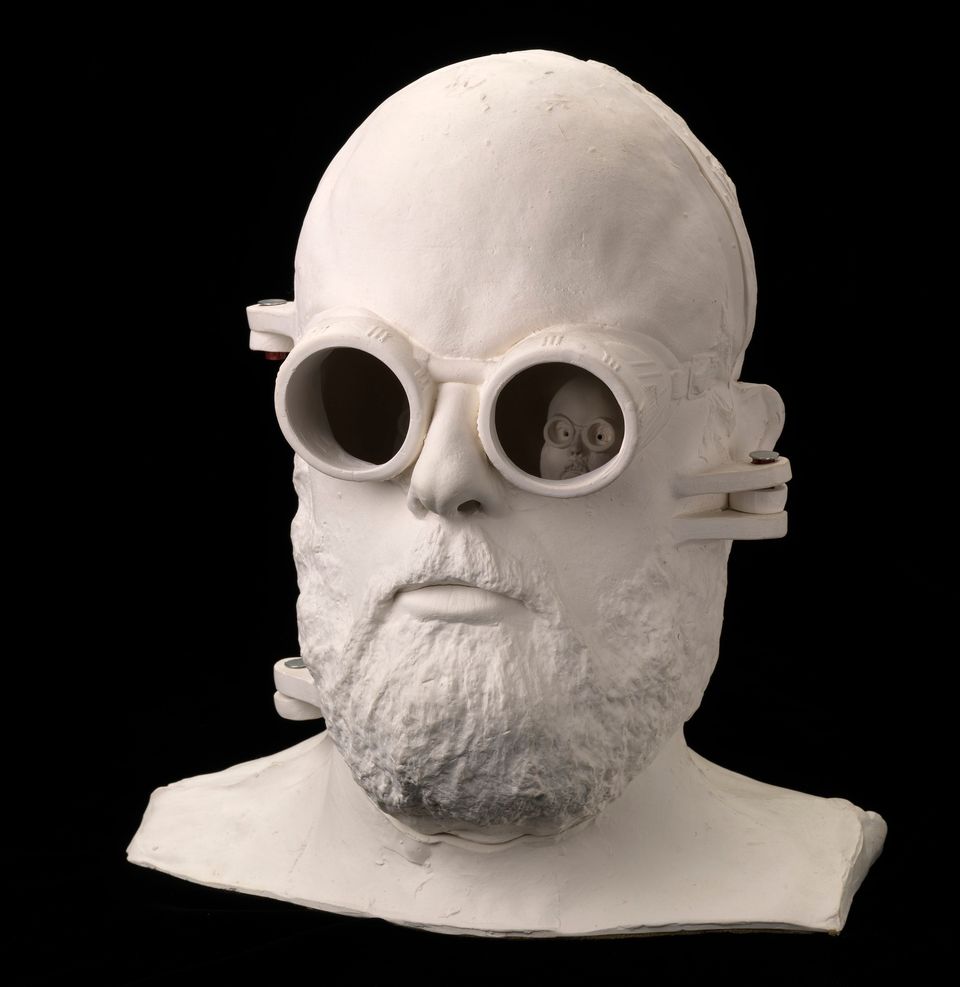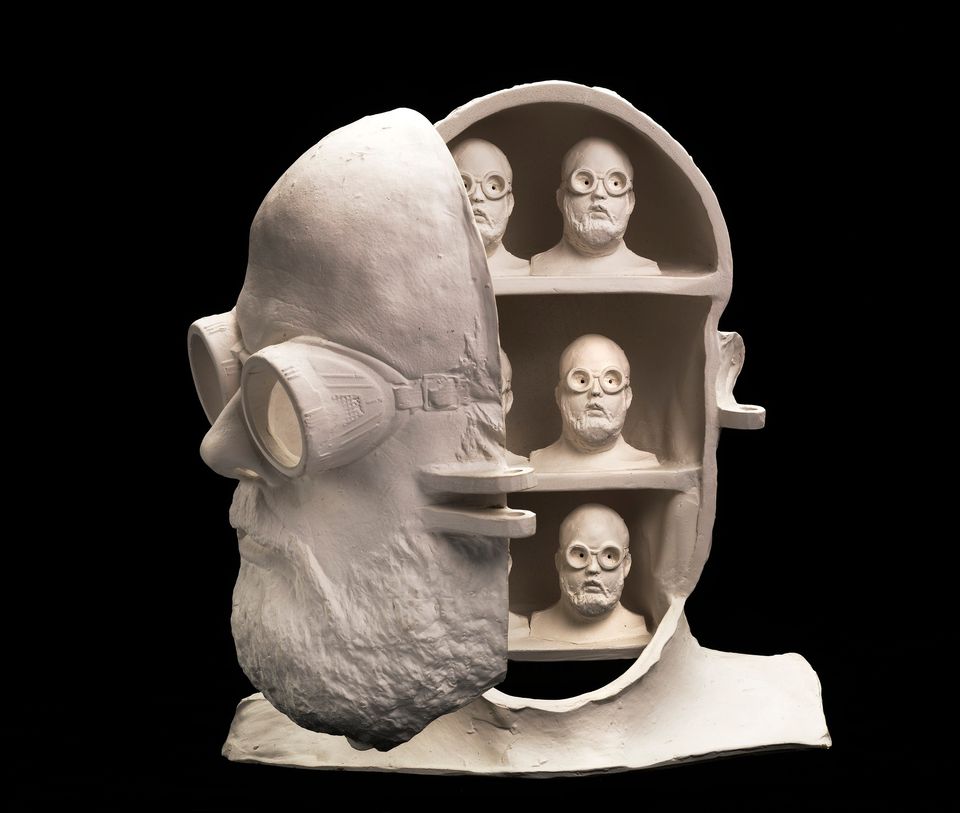 Copied
Charles Fager,
Thinking about Self-Portraits
, 1978, porcelain, Smithsonian American Art Museum, Gift of Dr. James C. and Ann M. Ross, 1981.28
Title

Thinking about Self-Portraits

Artist

Location

Dimensions

12

x

10

1

⁄

2

x

8

1

⁄

2

in. (

30

.

5

x

26

.

7

x

21

.

6

cm.)

Credit Line

Gift of Dr. James C. and Ann M. Ross

Mediums

Mediums Description

porcelain

Classifications

Keywords

Dress — accessory — eye wear
Figure male — head

Object Number

1981.28
Charles Fager plays with the idea of self-portraits in this humorous piece. Made of cast porcelain, the sculpture is a bust of Fager. The larger, hinged face opens to reveal six miniature porcelain busts of the artist—a witty representation of the title. The piece also challenges us to consider our role in viewing the artwork. When the front of the sculpture is closed, the goggles provide a window to the portraits inside. Instead of seeing our own reflection as we might expect, we are faced with more images of the artist. Fager created the life-size cast of his head with alginate, a material commonly used to create dental molds. He then created successive molds that slowly shrank in size as the material dried.
Luce Object Quote
"It is my expectation that this strange juxtaposition of photo-reflective images and ceramic objects will create a unique presence both confounding and revealing." Artist's statement