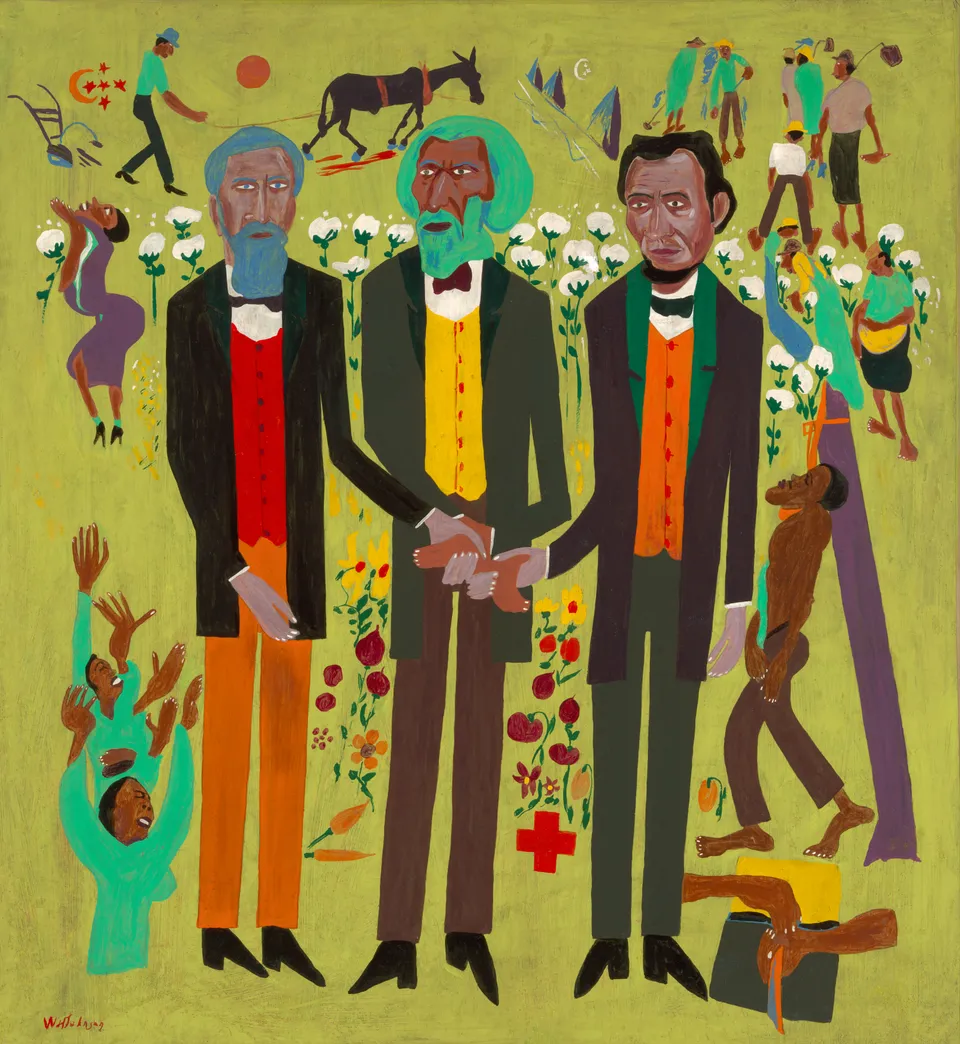 Copied
William H. Johnson,
Three Great Abolitionists: A. Lincoln, F. Douglass, J. Brown
, ca. 1945, oil on paperboard,
37
3
⁄
8
x
34
1
⁄
4
in. (
94
.
9
x
87
.
0
cm.), Smithsonian American Art Museum, Gift of the Harmon Foundation, 1983.95.51
Title

Three Great Abolitionists: A. Lincoln, F. Douglass, J. Brown

Artist

Dimensions

37

3

⁄

8

x

34

1

⁄

4

in. (

94

.

9

x

87

.

0

cm.)

Markings

lower left in red paint: WH Johnson back upper center in chalk: 31 x 34/PR-433 back upper right in white oil: ThrEE grEAT AboLision (sic)/A.LincoLn.F.DougLass.J.BRowN (names underlined)/W.H. JOHNSON

Credit Line

Gift of the Harmon Foundation

Mediums

Mediums Description

oil on paperboard

Keywords

Group
History — United States — Black History
Allegory — civic — unity
Portrait male — Lincoln, Abraham
State of being — death — execution
Portrait male — Brown, John
Portrait male — Douglass, Frederick

Object Number

1983.95.51
In Three Great Abolitionists Fredrick Douglass (1817--1895) clasps hands with John Brown (1800--1859) and President Abraham Lincoln (1809--1865). Brown represents the lead-up to the Civil War with his violent raid on Harper's Ferry; Lincoln signals its end and with it the abolition of slavery. Surrounding these figures, cotton bolls and men plowing indicate the backbreaking toil of enslaved agricultural workers. At the lower left, African American women raise their arms in praise.
In the 1850s Brown had led skirmishes in Kansas, prompted by the debate over whether Kansas would enter the union as a free or slave state. He reached out to Douglass several months before the raid on Harper's Ferry. Douglass was certain Brown's mission would end in death, so declined to back Brown, although he understood the abolitionist intended to strike fear into Southern slaveholders. Douglass was also critical of Lincoln, who was elected in 1860 on a platform promising to prevent the spread of slavery rather than on ending slavery itself. Following the Emancipation Proclamation in January 1863, Douglass threw his support to Lincoln.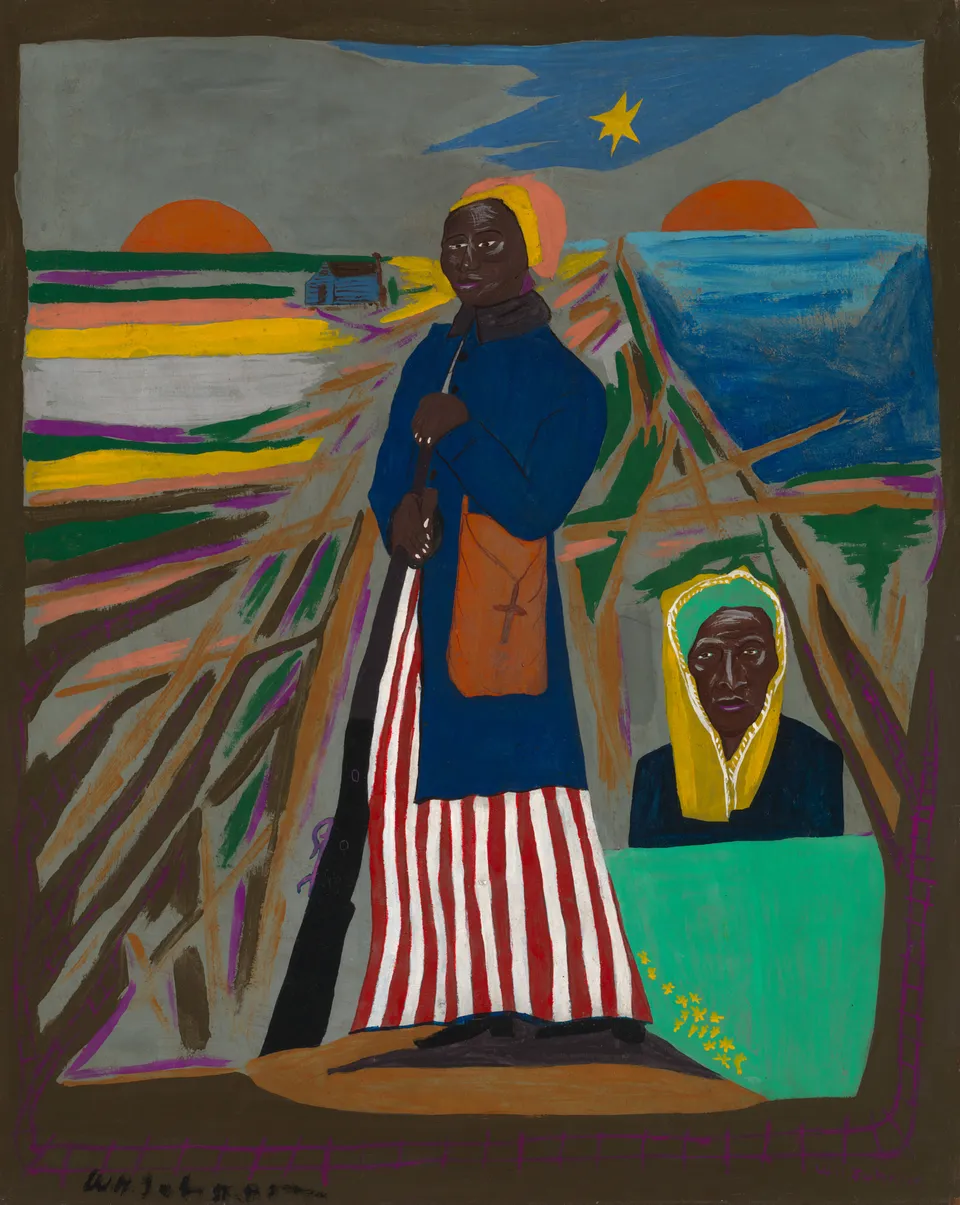 March 8, 2024
–
September 8, 2024
William H. Johnson's Fighters for Freedom series from the mid-1940s is a tribute to African American activists, scientists, teachers, and performers as well as international heads of state working to bring peace to the world.