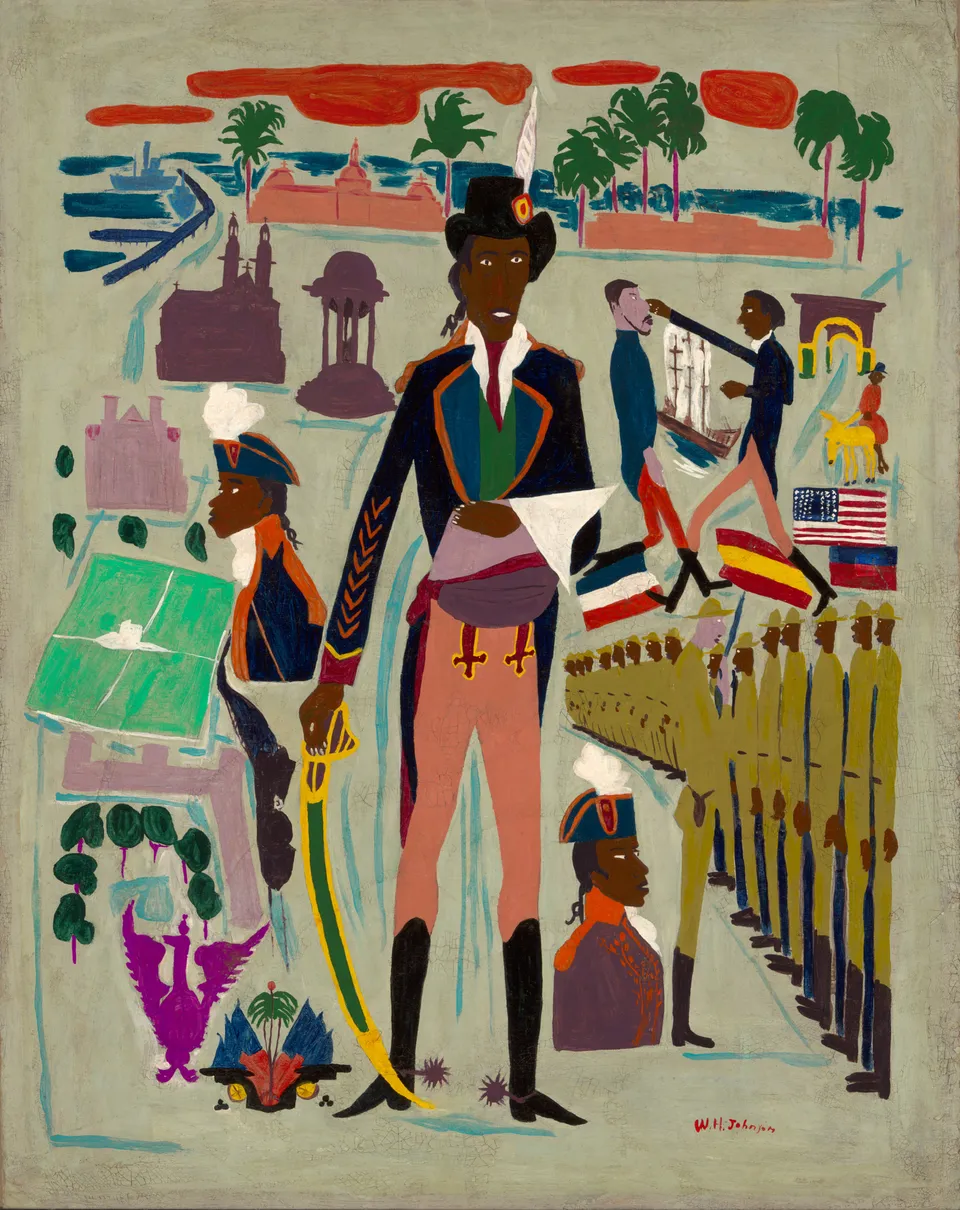 Copied
William H. Johnson,
Toussaint l'Ouverture, Haiti
, ca. 1945, oil on paperboard, Smithsonian American Art Museum, Gift of the Harmon Foundation, 1967.59.1154
Title

Toussaint l'Ouverture, Haiti

Artist

Dimensions

38

1

⁄

4

x

30

1

⁄

8

in. (

97

.

2

x

76

.

4

cm.)

Credit Line

Gift of the Harmon Foundation

Mediums

Mediums Description

oil on paperboard

Classifications

Keywords

History — Haiti
Haitian
African-American
Portrait male — L'Ouverture, Toussaint
Dress — uniform — military uniform
African American

Object Number

1967.59.1154
Johnson presented Haitian revolutionary leader Toussaint l'Ouverture (1743--1803) as both statesman and general. Wearing an elegant uniform, he carries a sword and holds official papers. As an early martyr in the fight against slavery across the Americas, l'Ouverture has long been a lodestar for those fighting for independence against oppression.
Johnson marked important moments in l'Ouverture's rise to power, from his involvement in the 1791 Haitian slave rebellion in which white landowners were slain, to his emergence as a skilled soldier and leader of troops. Three years later, when France granted citizenship rights and freedom to Haitian Blacks, the politically powerful l'Ouverture took over as governor. He drew up a constitution (the papers in his right hand) that abolished slavery. For the next seven years the former slave governed as though Haiti were no longer a French colony. His independence provoked the ire of Napoleon Bonaparte, who sent troops to capture the upstart governor and reinstate slavery. L'Ouverture died in a French prison, but one of his generals continued the fight against French occupation and led the country to independence in 1802. Johnson celebrated l'Ouverture, and by extension the Republic of Haiti, which became the first country in the Americas to outlaw slavery and the second (after the United States) to declare itself free of colonial rule.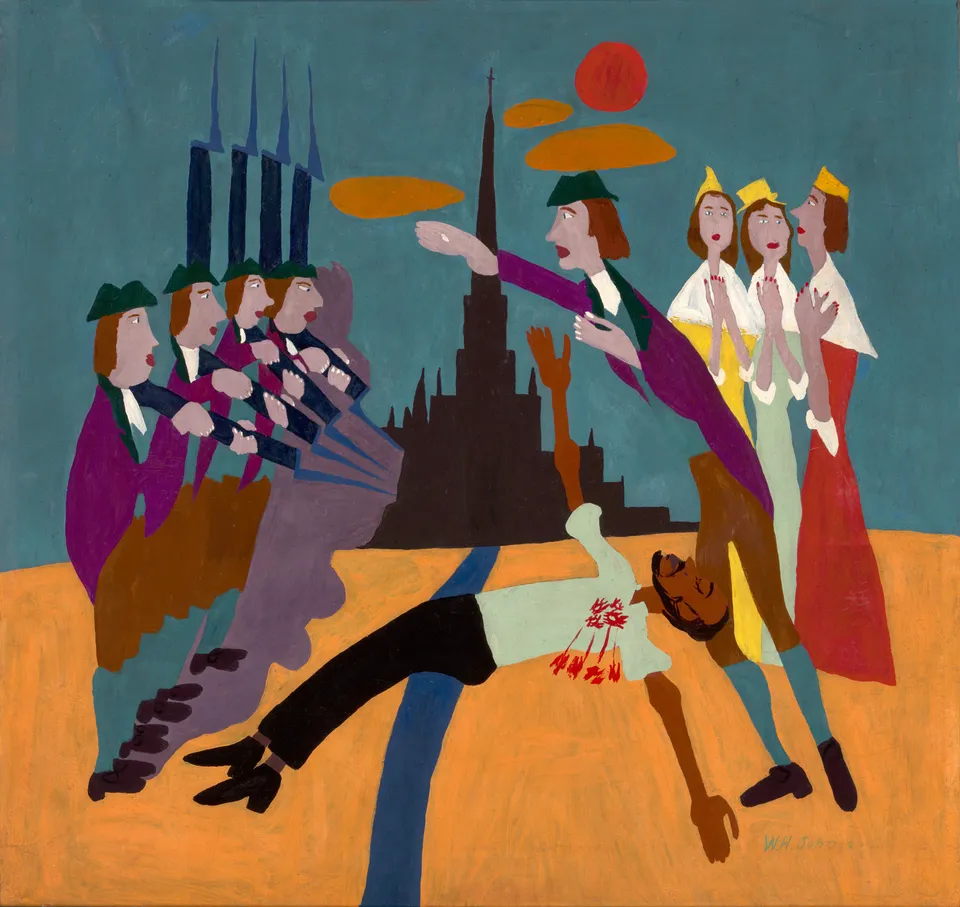 October 13, 2023
–
February 25, 2024
William H. Johnson's Fighters for Freedom series from the mid-1940s is a tribute to African American activists, scientists, teachers, and performers as well as international heads of state working to bring peace to the world. The exhibition Fighters for Freedom: William H. Johnson Picturing Justice is drawn entirely from the collection of more than 1,000 works by William H. Johnson given to the Smithsonian American Art Museum by the Harmon Foundation in 1967 and reminds us that individual achievement and commitment to social justice are at the heart of the American story.