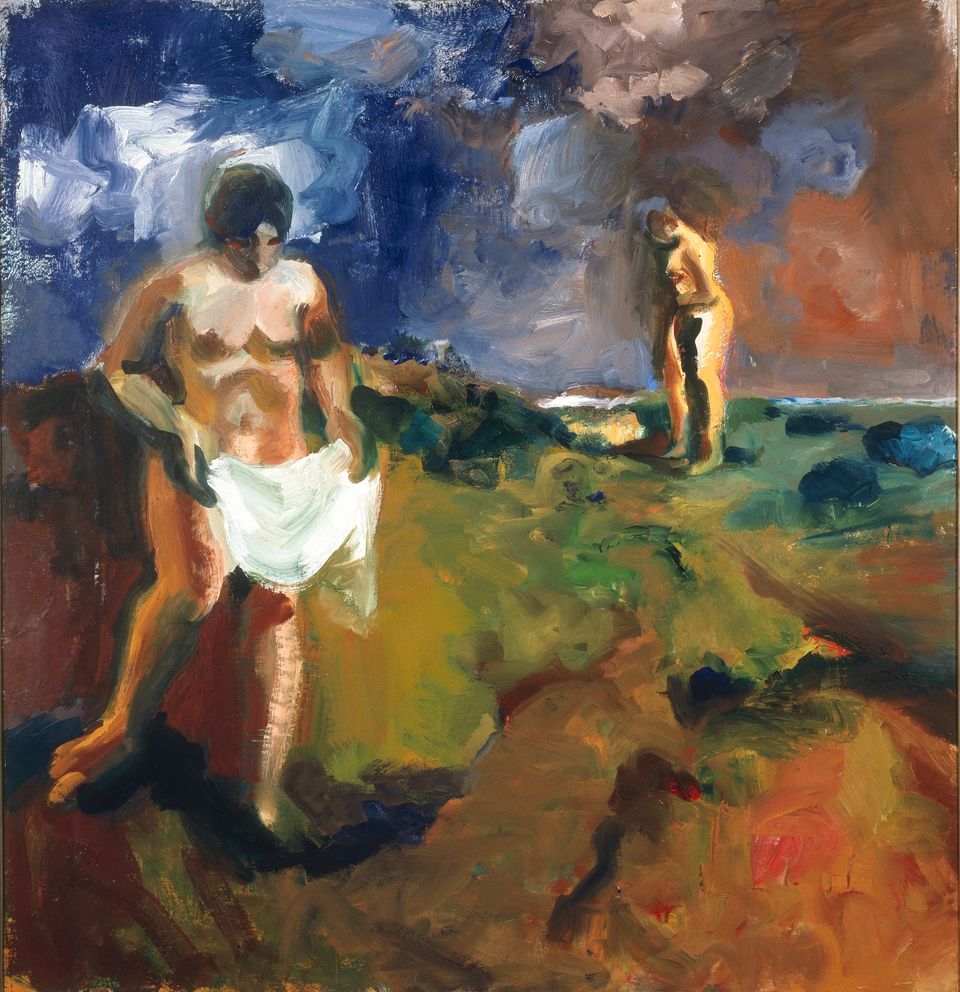 Copied
Elmer Bischoff,
Two Bathers
, 1960, oil on canvas,
68
x
64
5
⁄
8
in. (
172
.
7
x
164
.
2
cm.), Smithsonian American Art Museum, Gift of S.C. Johnson
&
Son, Inc., 1968.52.7
Title

Two Bathers

Artist

Location

Dimensions

68

x

64

5

⁄

8

in. (

172

.

7

x

164

.

2

cm.)

Credit Line

Gift of S.C. Johnson

&

Son, Inc.

Mediums

Mediums Description

oil on canvas

Classifications

Keywords

Figure group — nude
Recreation — sport and play — swimming
Landscape — water

Object Number

1968.52.7
Two Bathers is a classical scene filtered through the abstract expressionism that dominated American art after World War II. Bischoff covered the canvas with hot reds, greens, and cool blues, and his liquid paint gives the women the same substance as the landscape. We perceive them as figures and as clusters of skillful marks in a network of brushstrokes. The distance between the two women, the stillness of their bodies, and strong contrasts of light and shadow lend the image the sharpened, poetic quality of memory.
Painting the figure, as Bischoff and other Bay Area artists chose to do throughout the 1950s and 1960s, challenged the prevailing idea of what art ought to be. These California artists felt that pure abstraction could not convey all they wanted to express, and returned to images of the human body. Bischoff taught as he painted, avoiding the party line of powerful critics and allowing his students the freedom to paint from life.
Exhibition Label, Smithsonian American Art Museum, 2006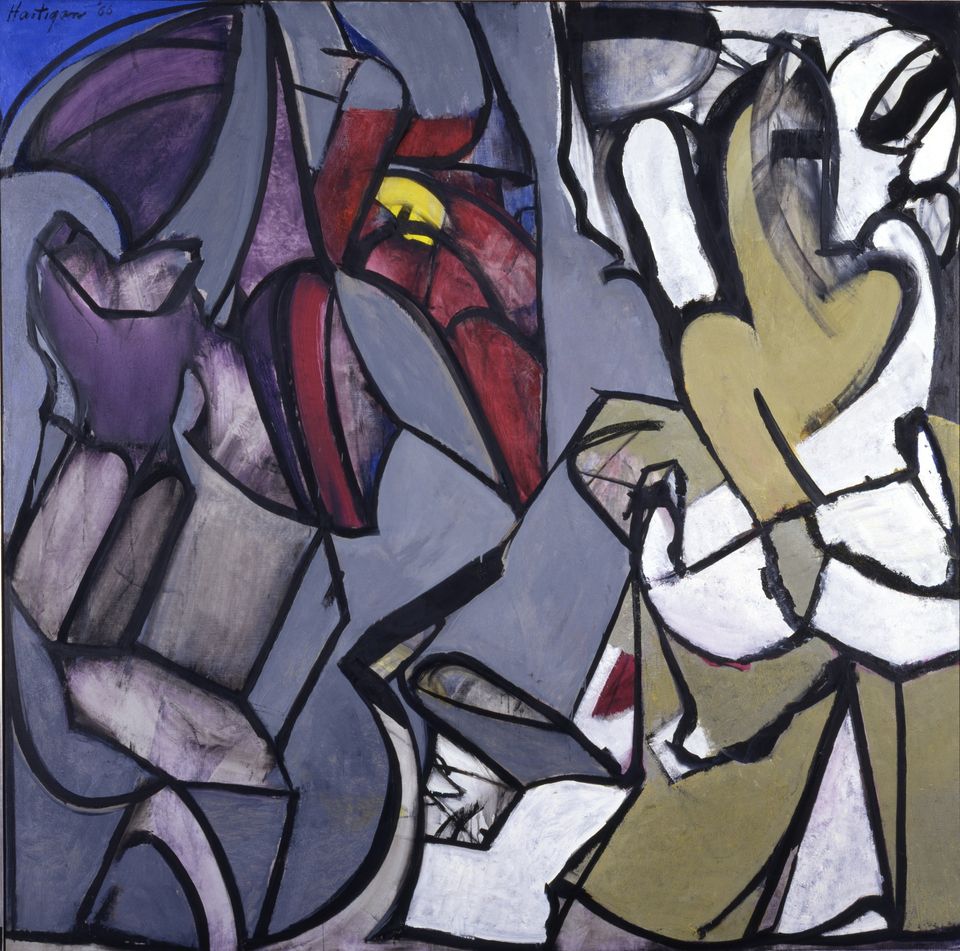 October 1, 2021
–
September 3, 2023
Artist to Artist features paired artworks, each representing two figures whose trajectories intersected at a creatively crucial moment, whether as student and teacher, professional allies, or friends.