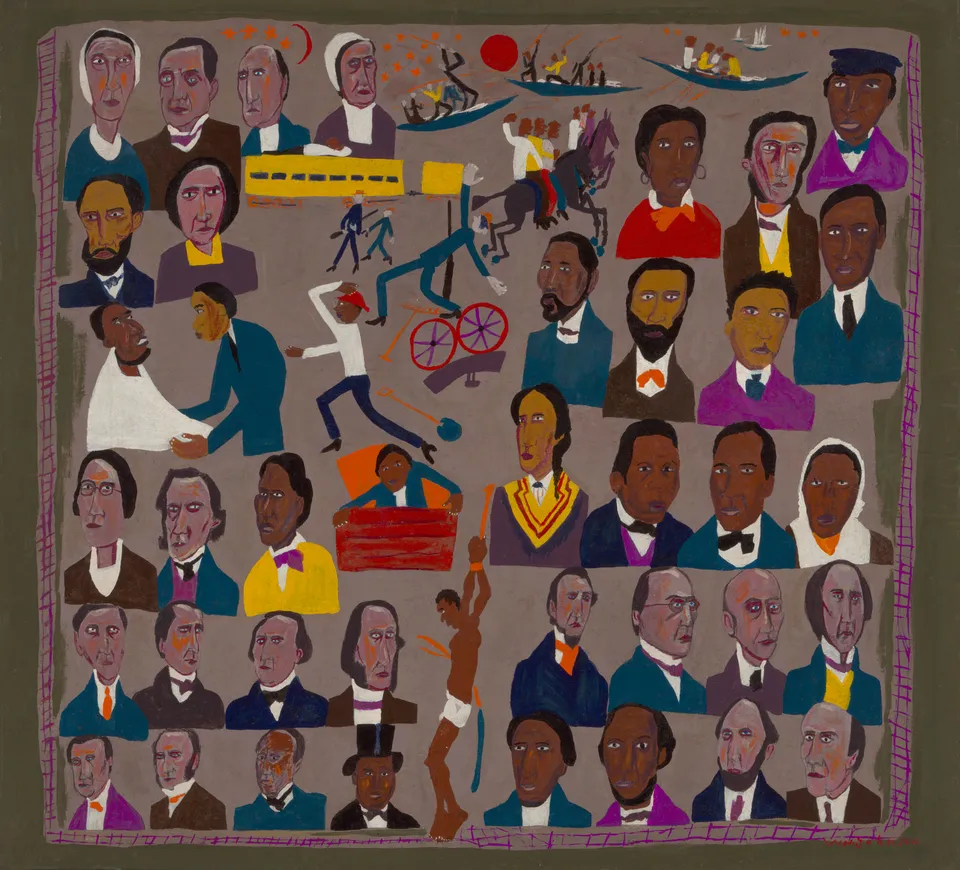 Copied
William H. Johnson,
Underground Railroad
, ca. 1945, oil on paperboard,
33
3
⁄
8
x
36
3
⁄
8
in. (
84
.
8
x
92
.
4
cm.), Smithsonian American Art Museum, Gift of the Harmon Foundation, 1967.59.645
Title

Underground Railroad

Artist

Dimensions

33

3

⁄

8

x

36

3

⁄

8

in. (

84

.

8

x

92

.

4

cm.)

Credit Line

Gift of the Harmon Foundation

Mediums

Mediums Description

oil on paperboard

Classifications

Keywords

Figure group
History — United States — Black History
History — United States — Underground Railroad
African American

Object Number

1967.59.645
In 1872 a Pennsylvania freedman named William Still (1821--1902) published The Underground Railroad, a book that told the personal stories of almost three hundred travelers, many of whom he had sheltered on their dangerous journey north. Johnson selected thirty-six figures and seven vignettes that he traced from engravings in Still's book. Each boat, train, wagon, even the scene of the man climbing out of a shipping crate, signifies the arduous journey of a specific individual. Maria Weems, for example, in a hat and purple jacket at the upper right corner, was separated from her mother and sister at a Virginia slave auction when she was just thirteen. Abolitionists "purchased" her mother and sister, who were soon living as free women in New York. Two years later, an anti-slavery activist rescued the still-enslaved Maria and gave her boy's clothing. The two traveled north where she was reunited with her family.
We don't know why Johnson chose these particular people to feature in his painting, but collectively their stories tell of lives oppressed by cruel masters, of pursuit by brutal slave catchers, and of assistance offered to the sick and exhausted by caring individuals, both Black and white.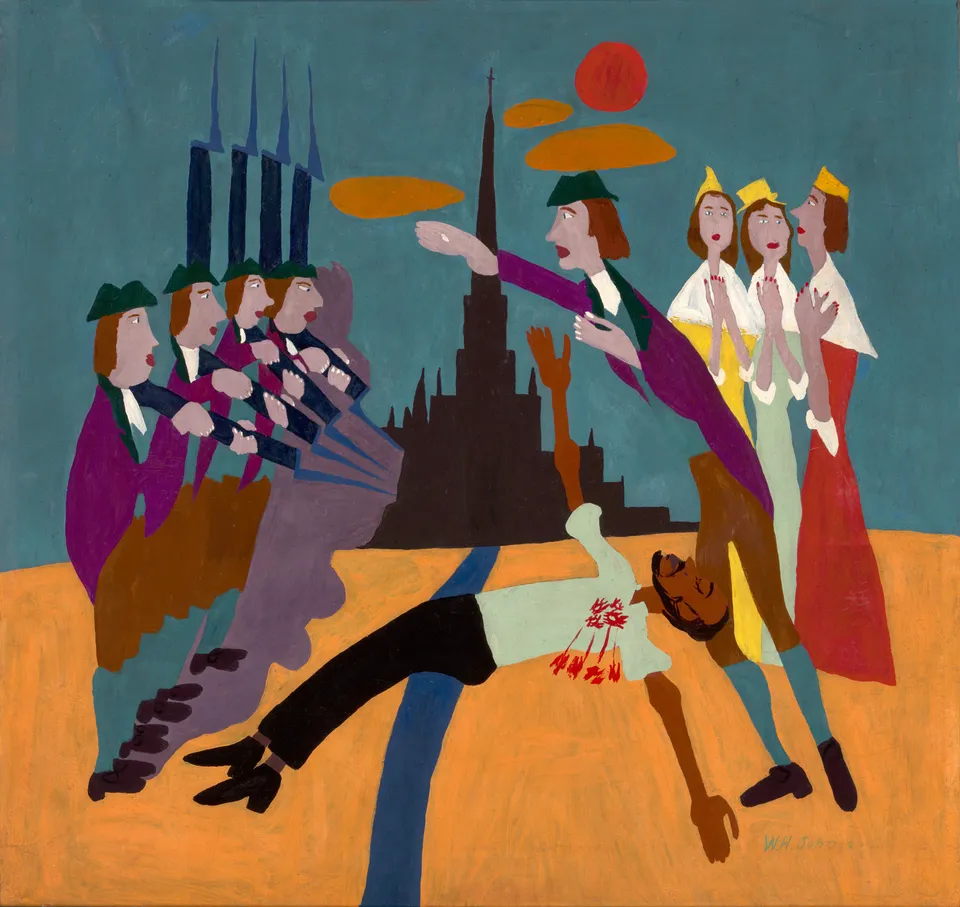 March 8, 2024
–
September 8, 2024
William H. Johnson's Fighters for Freedom series from the mid-1940s is a tribute to African American activists, scientists, teachers, and performers as well as international heads of state working to bring peace to the world. The exhibition Fighters for Freedom: William H. Johnson Picturing Justice is drawn entirely from the collection of more than 1,000 works by William H. Johnson given to the Smithsonian American Art Museum by the Harmon Foundation in 1967 and reminds us that individual achievement and commitment to social justice are at the heart of the American story.