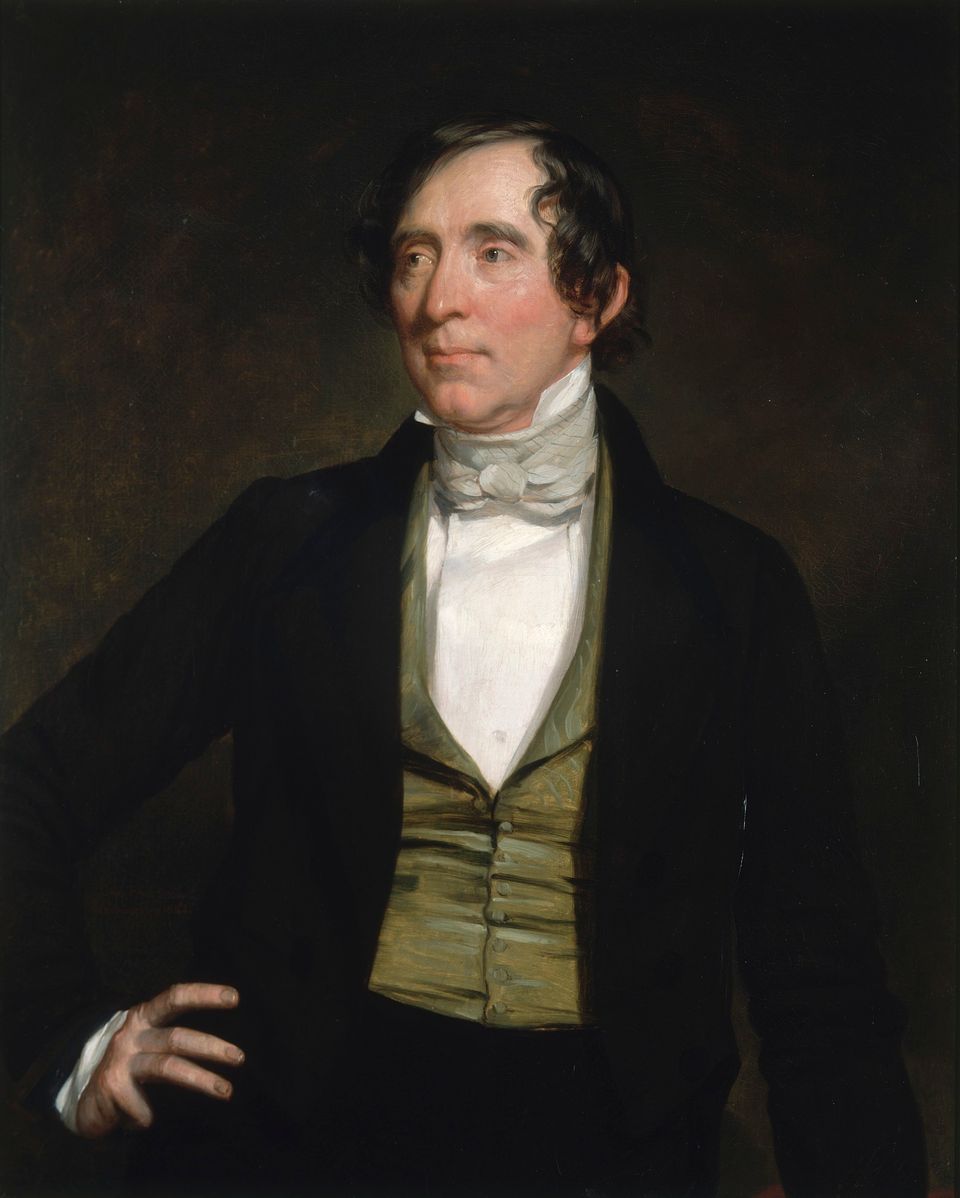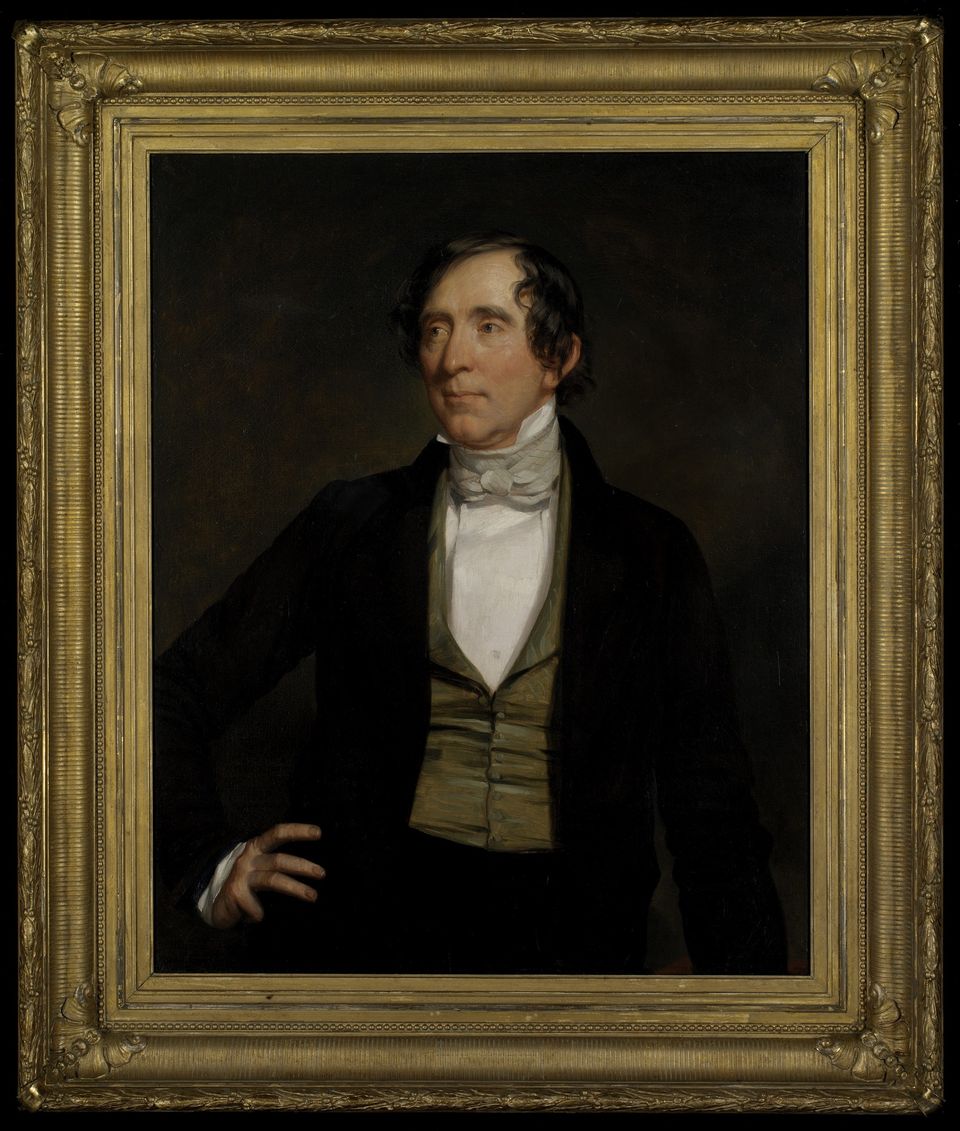 Copied
George Peter Alexander Healy,
William C. Preston
, 1842, oil on canvas,
36
x
29
in. (
91
.
4
x
73
.
6
cm), Smithsonian American Art Museum, Transfer from the National Institute, XX112
Title

William C. Preston

Artist

Dimensions

36

x

29

in. (

91

.

4

x

73

.

6

cm)

Markings

lower left in oil: Geo. P.A. Healy Pinxt/Washington 1842. stretcher upper left in felt-tipped pen and ink: XX112 stretcher lower left in pencil: 137 (written upside-down)

Credit Line

Transfer from the National Institute

Mediums

Mediums Description

oil on canvas

Classifications

Keywords

Occupation — political — statesman
Portrait male — Preston, William C. — waist length

Object Number

XX112
William Preston of South Carolina was one of several senators who nearly derailed the founding of the Smithsonian Institution. James Smithson, illegitimate son of England's Duke of Northumberland, was a noted natural scientist. His considerable fortune went to the United States government in 1835 "for the increase and diffusion of knowledge." Like many of his fellow senators, William Preston argued against accepting Smithson's gift, insisting that the United States should not take such a substantial amount of money from an English aristocrat. Preston was won over, however, and, with President Andrew Jackson's support, Congress voted to accept the bequest from Smithson.
Exhibition Label, Smithsonian American Art Museum, 2006