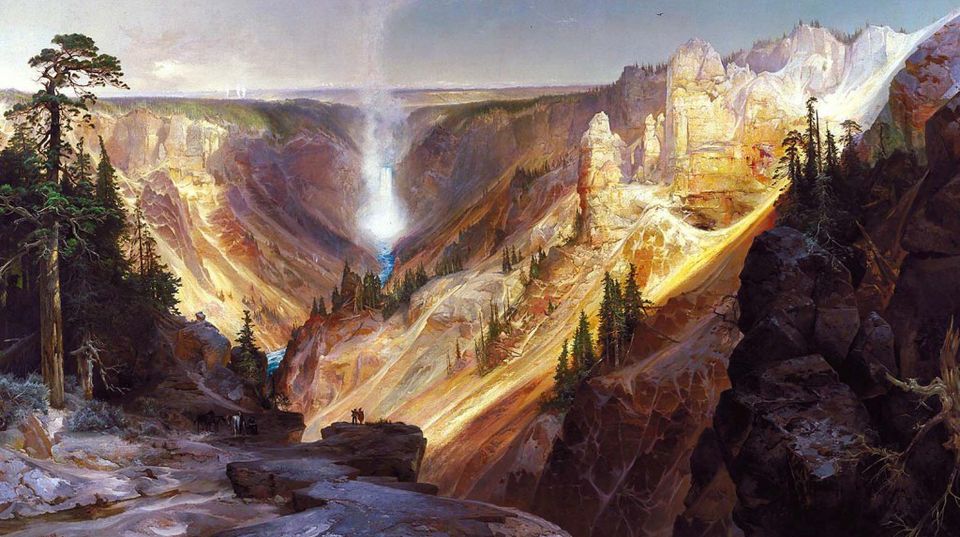 Staff at the museum have been working all week to carefully orchestrate moving a suite of monumental landscape paintings by Thomas Moran out of the Grand Salon at the museum's Renwick Gallery to our main building in the Penn Quarter neighborhood.
Today, The Grand Canyon of the Yellowstone (1872) and The Chasm of the Colorado (1873-1874)—both on long-term loan from the U. S. Department of the Interior—are being installed in the north lobby on the second floor. Moran's western landscapes are said to have inspired Congress to set aside Yellowstone as the country's first national park in 1872.
These paintings are joined in the gallery by eighteen George Catlin paintings, which are holding a space for a third stunning western landscape by Moran in American Art's collection, The Grand Canyon of the Yellowstone (1893-1901). It is on loan for six months to the Buffalo Bill Historical Center in Cody, Wyoming.
If you would like to see more behind-the-scenes photographs of the installation, check out the American Art Museum's Flickr photoset Morans on the Move.