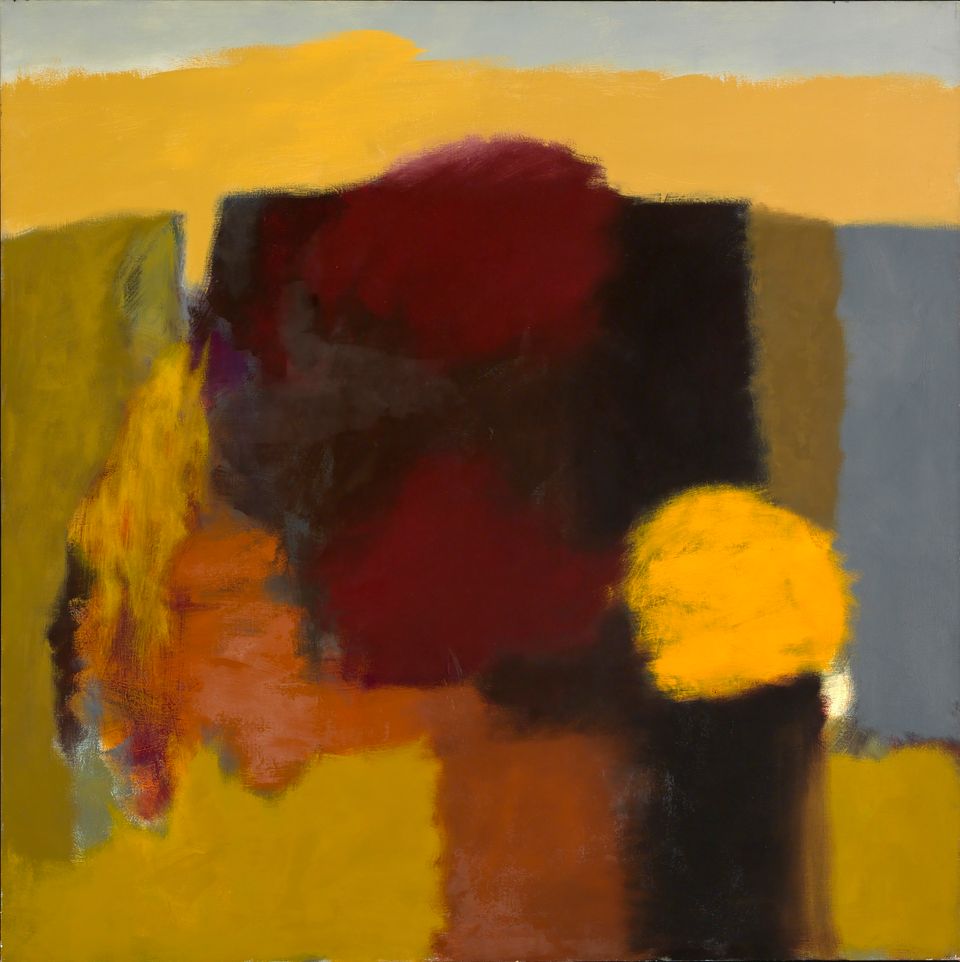 When you hear the name Felrath Hines, you may at first say "Who?" but after viewing some of his work, including the recently acquired Abstract Landscape and Radiant, you may ask why you hadn't heard of him before. Both abstractions, painted nearly twenty years apart, speak to an artist well-versed in the mediums of post World War II abstract art in this country. Abstract Landscape, painted in 1964, seems to echo Milton Avery and Theodoros Stamos in terms of shape and color, but it feels like Hines puts his own stamp on it. I'm fond of the yellowy golds, and how the circles seem to float about the geometric shapes. "An artist's work," he once said, "is to rearrange everyday phenomena so as to enlarge our perception of who we are and what goes on about us."
Hines was born in Indianapolis in 1913, and died at the age of 80 in Silver Spring, Maryland. He was a member of the Civil Rights movement, and participated in Dr. Martin Luther King's March on Washington in 1963. According to what I've been able to find online, including from the Indiana University Art Museum, Hines was a member of Romare Bearden's "The Spiral Group," a group of sixteen African American artists. He was also a museum conservator, working as a paintings conservator for the Museum of Modern Art, the Whitney Museum, and the National Portrait Gallery.
Take a look at additional paintings by Felrath Hines in American Art's collection.