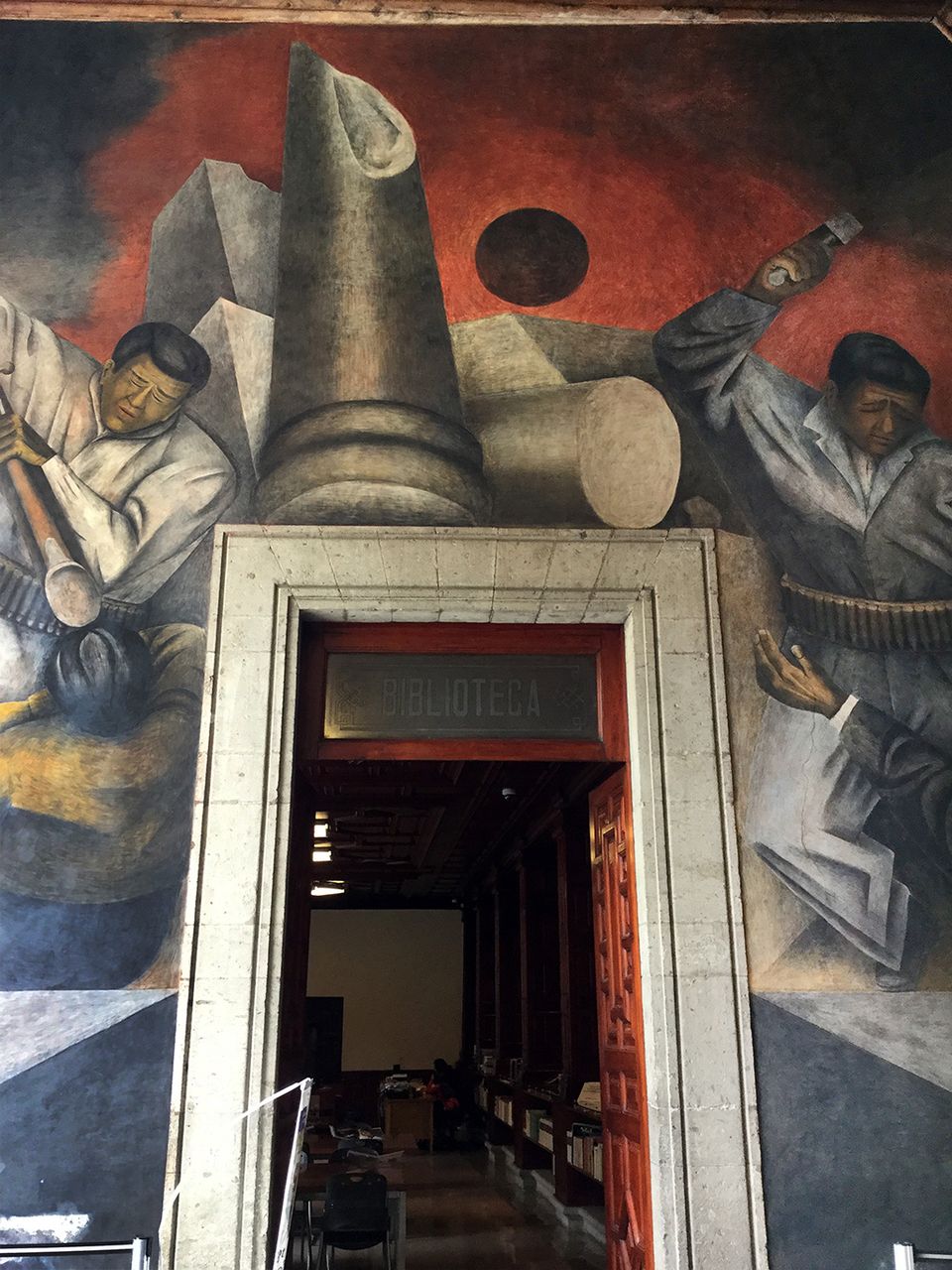 E. Carmen Ramos, curator of Latino Art at SAAM was recently in Mexico to research her upcoming exhibition on the acclaimed 20th-century Mexican artist Rufino Tamayo's lengthy residence and production in New York City, Tamayo: The New York Years. This is the fifth in a series of posts Carmen scribed from the road. Stay tuned for more updates. Read all of Carmen's notes from her research trip.
My research assistant, Beth Shook and I went on a major mural hunting binge. We visited many government buildings and saw works by Rufino Tamayo and los Tres Grandes—Diego Rivera, David Alfaro Siqueiros and José Clemente Orozco. A special highlight was seeing Tamayo's Revolución (1938) at the Museo Nacional de las Culturas. The fresco is painted around the entrance to the building's former library and features revolutionary figures in armed combat. The scene takes place in an unspecified location with broken columns and an eclipse setting the serious mood. It is one of Tamayo's most monumental early murals and also reveals a strong stylistic and thematic connection to the work of Orozco, whose work we also had the occasion to see another time. We visited the El Colegio de San Ildefonso that houses many murals, including Orozco's La Trinchera (The Trench) painted from 1924-26. Both Tamayo and Orozco used strong diagonals to lend drama to their scenes, as well as minimal backgrounds to depict an almost allegorical view of the Mexican Revolution.
View works of art by Tamayo in SAAM's collection.
Next (and final) stop: Tamayo's Duality