The exhibition brings together forty-one of Tamayo's finest artworks, including key loans from public and private collections in Mexico. The exhibition offers a unique opportunity to trace his artistic development—from his urban-themed paintings depicting the modern sights of the city to the dream-like canvases that show an artist eager to propel Mexican art in new directions.
While living in New York, intermittently from the late 1920s to 1949, Tamayo engaged with the new ideas expressed in the modern art that he saw in museums and galleries. He, like many artists during this period, was deeply impressed by the art of Pablo Picasso, whose influence permeates the work of the European avant-garde and that of American modernists who followed. Tamayo's approach to the figure became more fractured, schematic, and abstract as he internalized the lessons of Picasso's art.
Tamayo shared common interests with younger American artists including Jackson Pollock and Adolph Gottlieb, who were drawn to indigenous art, mythical themes, and increasingly non-representational imagery. These artists all grappled with the anxieties of World War II as well. Tamayo's fierce and symbolic animal paintings and artworks evoking celestial themes from the 1940s are a special focus of the exhibition. As Tamayo's stature rose in the mid-1940s, so did his following among artists and critics who supported a modern art movement centered in New York and the Americas rather than Europe. Tamayo: The New York Years shows Tamayo at the center of this shift in the history of twentieth-century art.
The exhibition is organized by E. Carmen Ramos, SAAM's deputy chief curator and curator of Latino art. Tamayo: The New York Years is the latest in a series of projects at SAAM that situates the art of the United States in a global context.
November
3
,
2017
– March
18
,
2018
Open Daily, 11:30 a.m.–7:00 p.m
Free Admission
Tamayo: The New York Years is organized by the Smithsonian American Art Museum. We are especially grateful to His Excellency Gerónimo Gutiérrez-Fernández, the Mexican Ambassador to the United States, for serving as the honorary patron for the exhibition. The Mexican Cultural Institute of Washington, DC, has provided invaluable advice and support. The Latino Initiatives Pool, administered by the Smithsonian Latino Center, provided major support.
Additional generous contributions have been provided by The Honorable Aida Alvarez, Mrs. J. Todd Figi, the Robert S. Firestone Foundation, the Wolf Kahn and Emily Mason Foundation, the William R. Kenan Jr. Endowment Fund, the Sara Roby Foundation, Sam Rose and Julie Walters, and the Smithsonian Scholarly Studies Grant Program.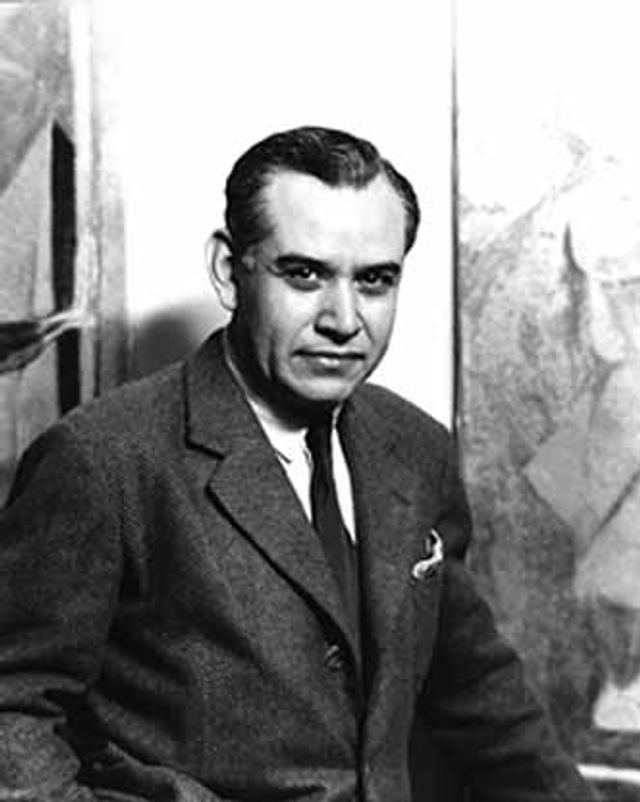 Mexican, born Oaxaca, Mexico 1899-died Mexico City, Mexico 1991, active USA 1935-ca.1953
Mexican painter and muralist, who was influenced by the European modernism of Henri Matisse, Georges Braque and Pablo Picasso as well as pre-Columbian art and Mexican folk art.