Artist
Thomas Sully
born Horncastle, England 1783-died Philadelphia, PA 1872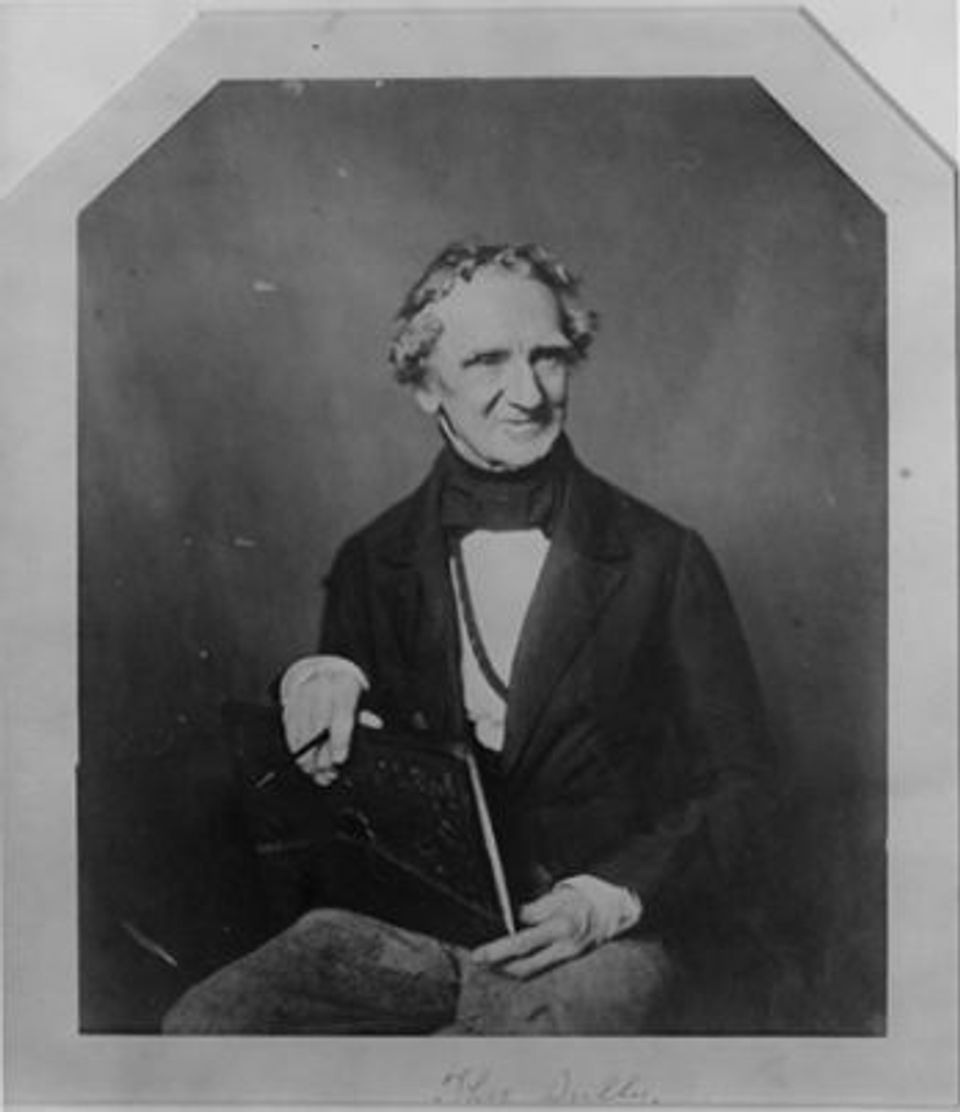 Born

Horncastle, England

Active in

Charleston, South Carolina, United States
New York, New York, United States
Biography
Born 19 June 1783, Horncastle, Lincolnshire, England. 1792, emigrated with actor parents to Charleston, S.C. Studied art with schoolmate Charles Fraser; brother-in-law, Jean Belzons; and brother, Lawrence Sully, all miniature painters. He, too, began as a miniaturist. Until his brother's death in 1803, they painted together.
1805, married widowed sister-in-law. 1806, moved to New York. Patronage from acquaintances in theater. 1807, brief study with Gilbert Stuart, Boston. 1808, moved permanently to Philadelphia, where he soon became a leading portraitist. 1809, with funds from Philadelphia patrons, spent nine months in London studying under Thomas Lawrence. 1812, elected academician, Pennsylvania Academy of the Fine Arts.
After death of Charles Willson Peale, 1827, he was pre-eminent portrait painter of Philadelphia for remainder of life. 1837–38, London to paint portrait of Queen Victoria; major success. 1843, declined presidency of Pennsylvania Academy. Traveled frequently to other cities to execute portraits. His register of commissions lists over 2,600 paintings. Died 5 November 1872, Philadelphia.
William Kloss Treasures from the National Museum of American Art (Washington, D.C. and London: National Museum of American Art with the Smithsonian Institution Press, 1985)
Luce Artist Biography
Thomas Sully, the younger brother of miniaturist Lawrence Sully, was brought to Charleston, South Carolina, at the age of nine. There, he apprenticed to a broker who complained to Sully's father that he "could not pick up a scrap of paper in his office without having a face stare at him from its surface." Thomas then went to work with French miniaturist Jean Belzons, but was dismissed after a fistfight with his master. In 1799, Thomas moved to Richmond to work with Lawrence. The younger Sully's abilities quickly surpassed those of his brother, however, and Thomas's income came to support the entire family.