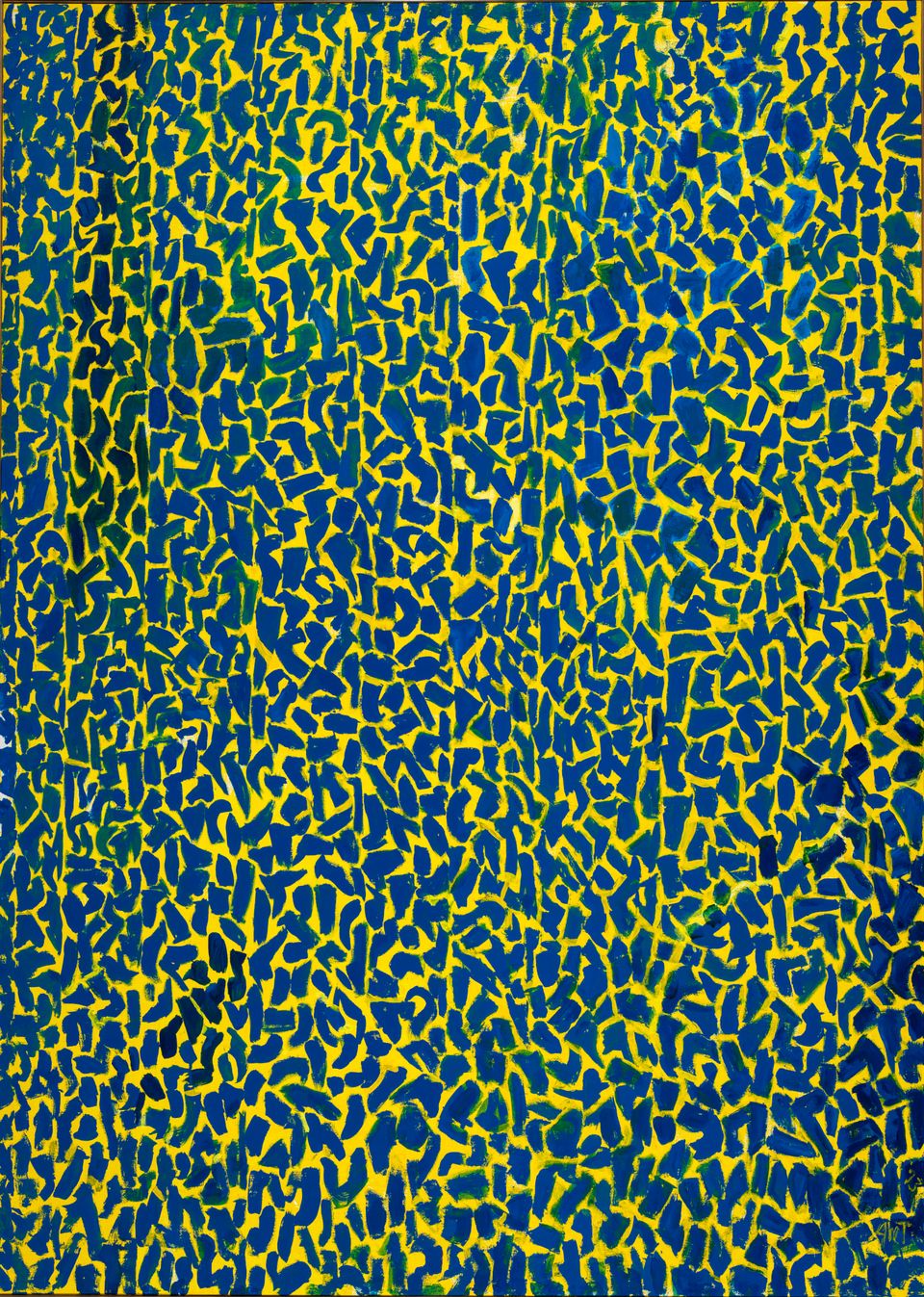 Copied
Alma Thomas,
Aquatic Gardens
, 1973, acrylic on canvas,
72
x
52
in. (
182
.
8
x
132
.
1
cm), Smithsonian American Art Museum, Bequest of the artist, 1980.36.7
Title

Aquatic Gardens

Artist

Location

Dimensions

72

x

52

in. (

182

.

8

x

132

.

1

cm)

Markings

lower right in acrylic: AWT '73 canvas over stretcher upper center in pen: Alma W. Thomas stretcher upper left in pencil: 52 ACQUATIC GARDEN stretcher center left in pencil: 72 stretcher upper center in pen: 73

Credit Line

Bequest of the artist

Mediums

Mediums Description

acrylic on canvas

Classifications

Object Number

1980.36.7
Aquatic Gardens may have been inspired by a visit to Kenilworth Aquatic Gardens, a national park in Washington, DC, devoted to the cultivation of water plants. The park features vast stretches of ponds filled with water lilies and lotuses.
Thomas did not paint outdoors, considering this to be an old-fashioned approach. She instead sought out sensory experiences she later translated into painting in her studio. She once explained that she visited gardens "not to paint but to get impressions. A friend of mine goes. . . and gets every leaf. I said I'd go crazy doing that. I told him, 'Just go and look. It settles you, and then you don't need to look at it anymore.'"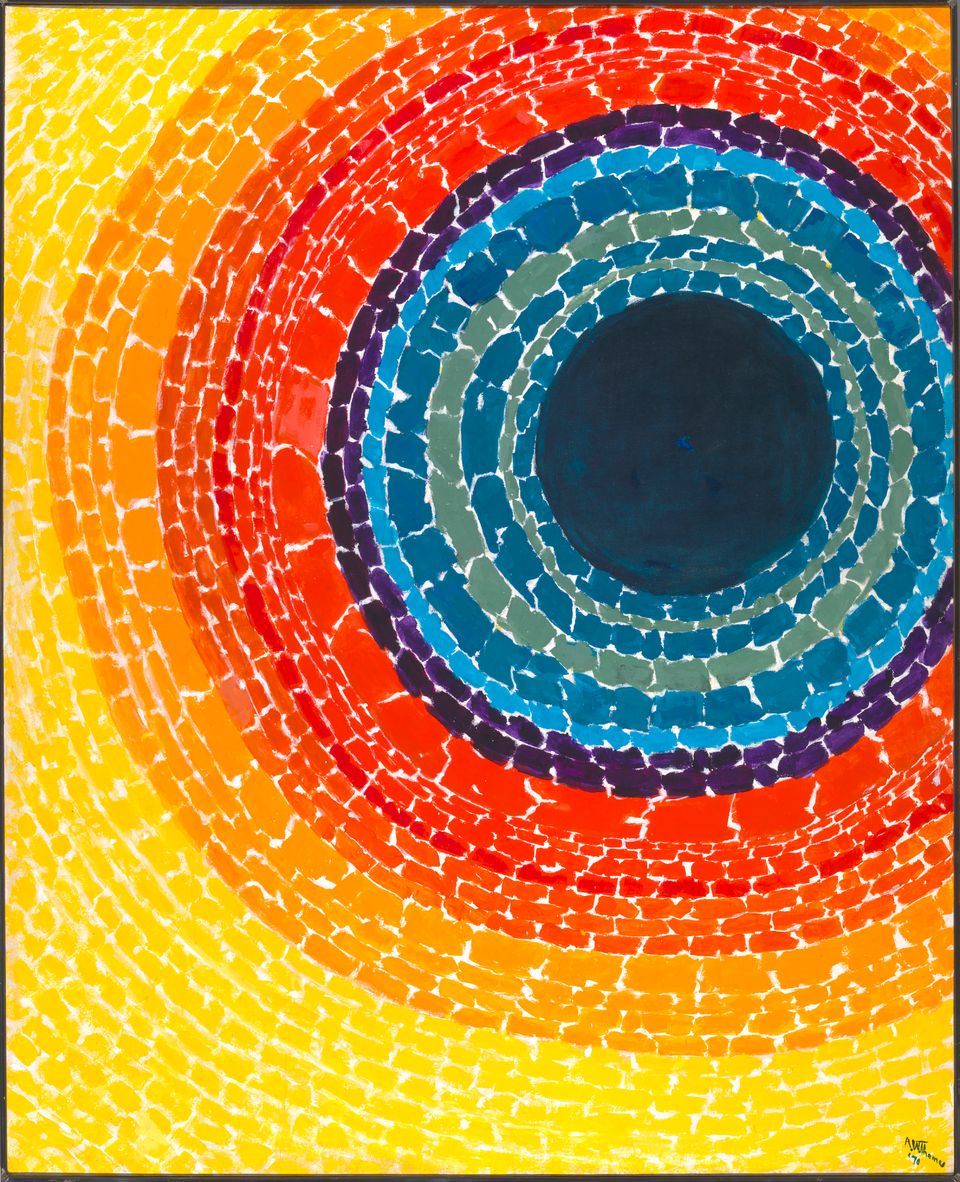 September 15, 2023
–
June 2, 2024
The exhibition Composing Color: Paintings by Alma Thomas provides an intimate view of Alma Thomas' evolving artistic practices during her most prolific period from 1959 to her death in 1978.