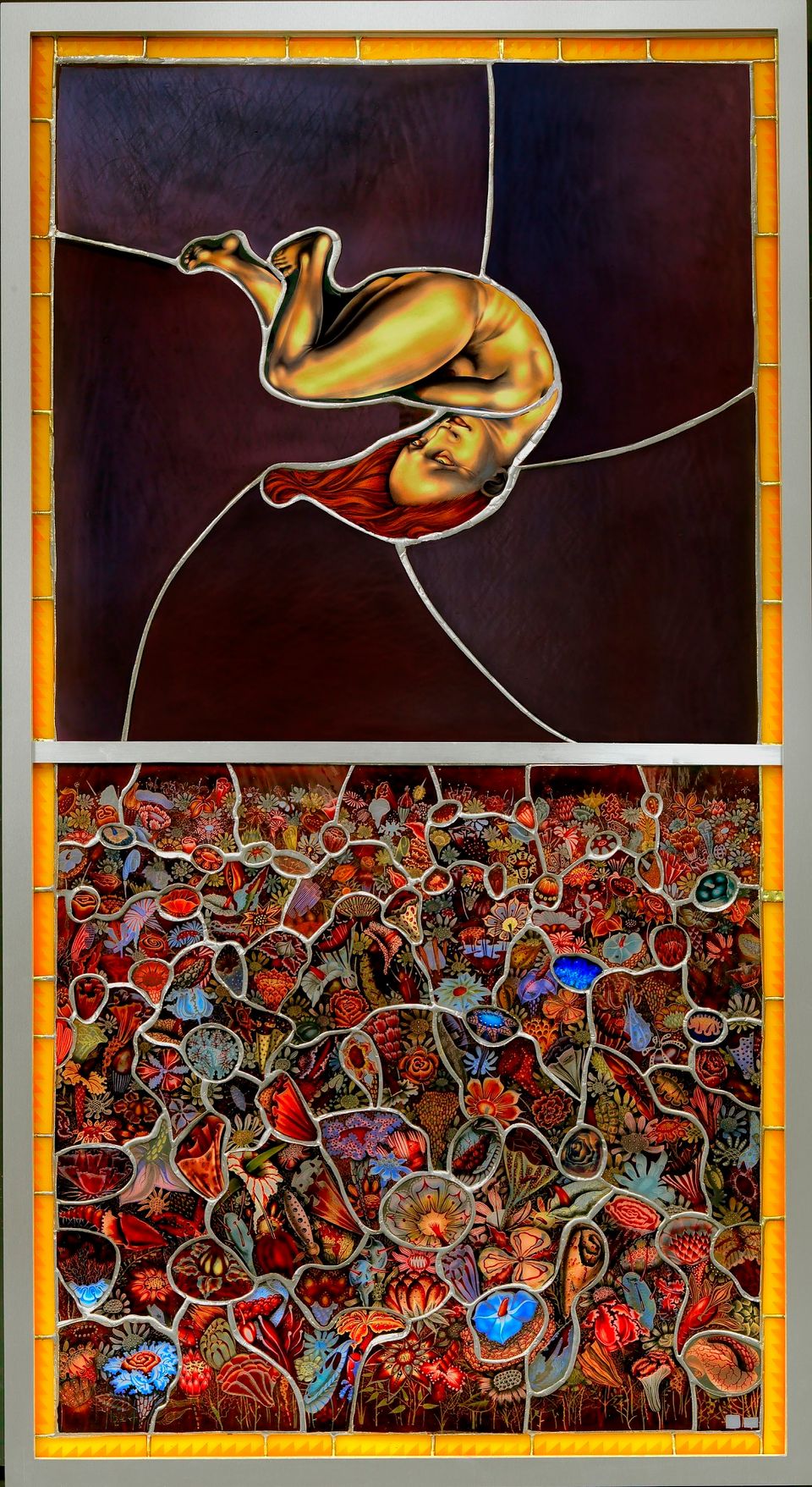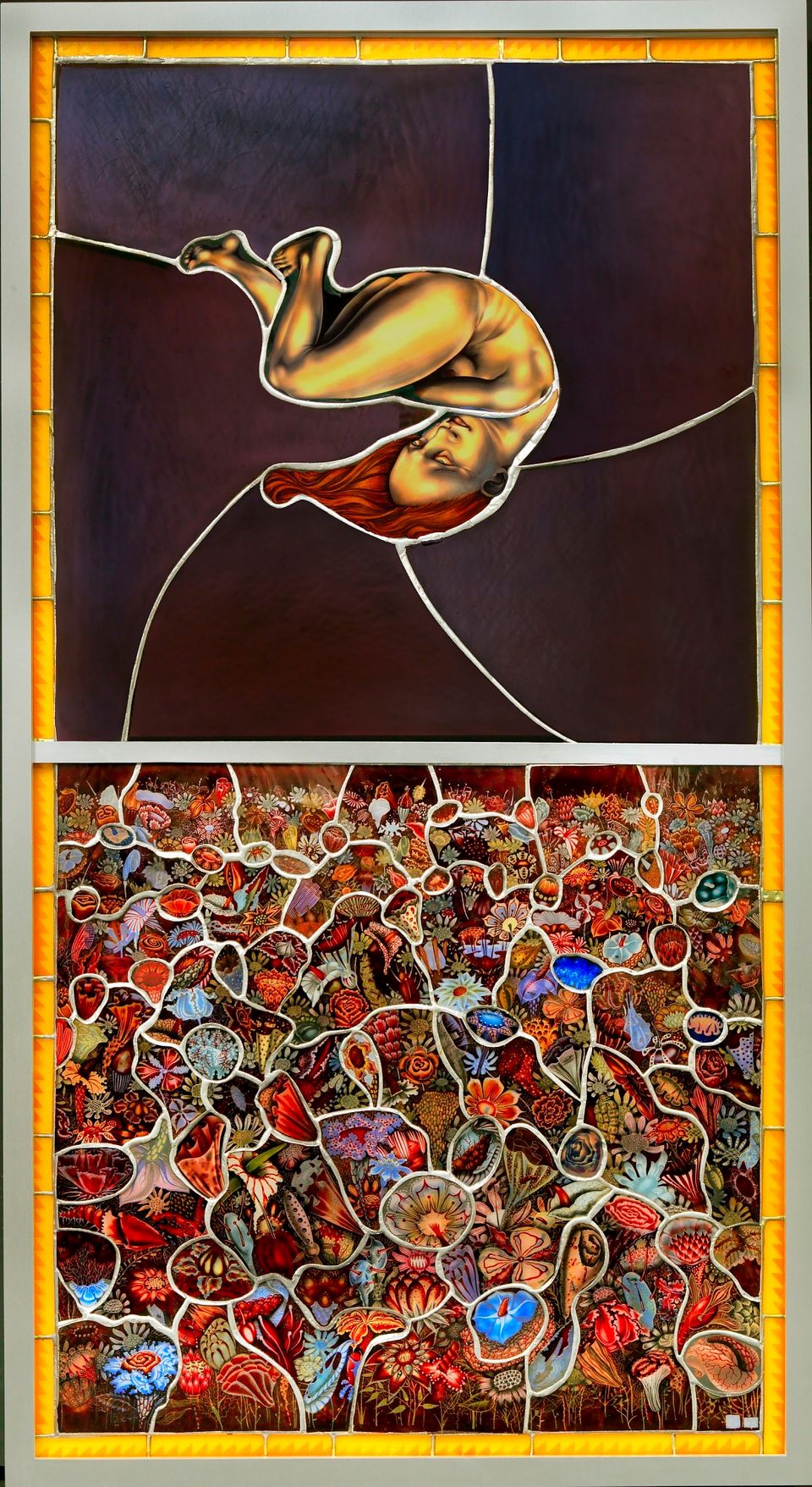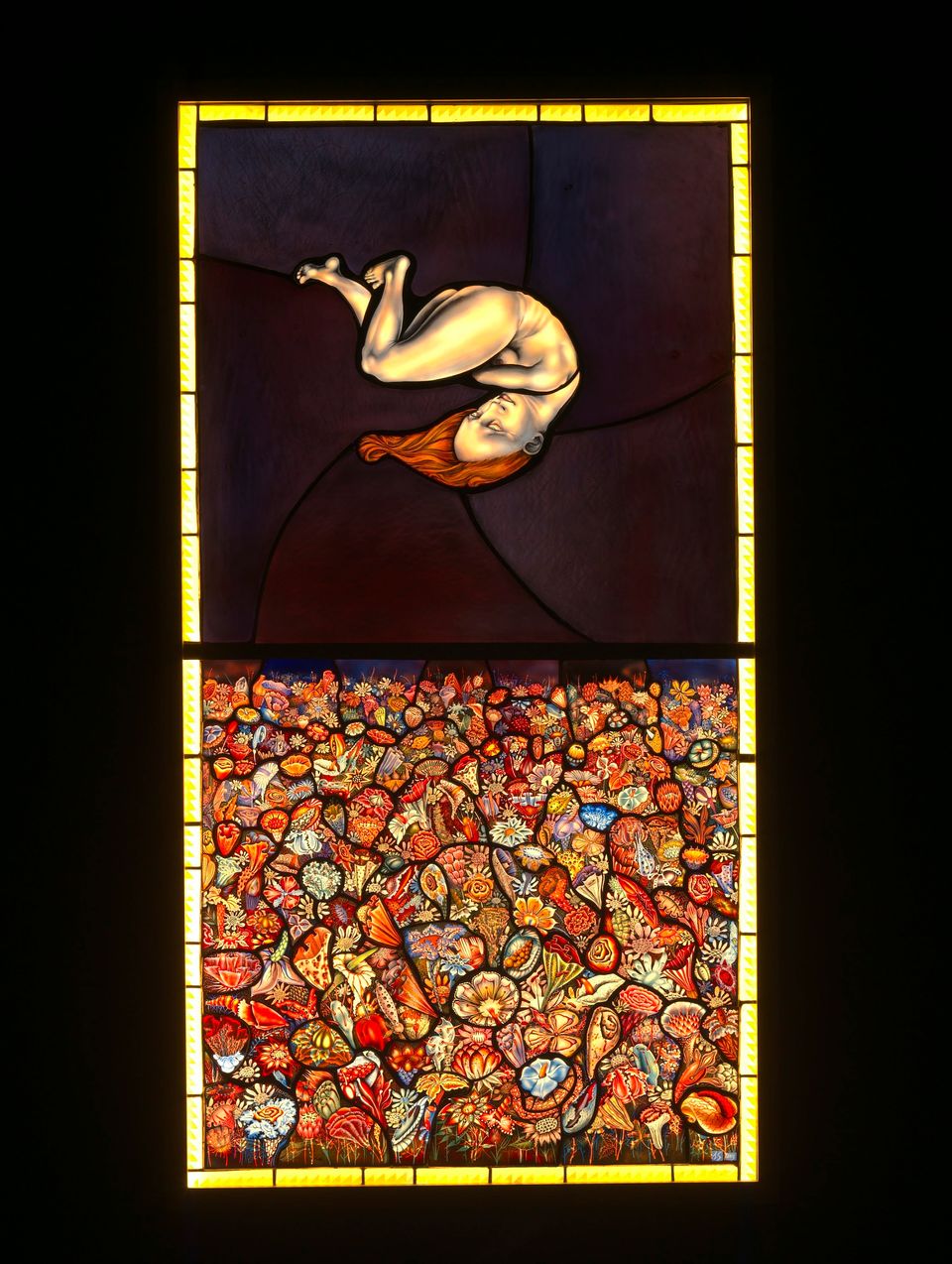 Copied
Judith Schaechter,
The Birth of Eve
, 2013, flash glass, vitreous paint, silver stain, and copper foil,
57
×
31
×
2
in. (
144
.
8
×
78
.
7
×
5
.
1
cm), Smithsonian American Art Museum, Gift of the James Renwick Alliance, 2015.12, © 2013, Judith Schaechter
Title

The Birth of Eve

Artist

Location

Dimensions

57

×

31

×

2

in. (

144

.

8

×

78

.

7

×

5

.

1

cm)

Copyright

© 2013, Judith Schaechter

Credit Line

Gift of the James Renwick Alliance

Mediums Description

flash glass, vitreous paint, silver stain, and copper foil

Classifications

Keywords

Religion — Old Testament — Eve

Object Number

2015.12
Judith Schaechter discovered stained glass in the early 1980s and immediately recognized its potential to complement her graphic illustrations. Her works build a tension between disturbing, psychologically charged narratives and the visceral beauty and light of the medium. In The Birth of Eve, Schaechter's technical virtuosity is on full display in a lush sea of flowers, constructed of up to five layers of cut, sandblasted, and enameled glass, stacked to produce variations of pattern and color gradation.
Connections: Contemporary Craft at the Renwick Gallery, 2019
This stained-glass window is composed of two stacked squares containing contrasting images. The images are divided by a thick silver band and framed with a gradient of yellow and orange. It is four and a half feet tall and two and a half feet wide.
In the middle of the top square, floating atop a dark rusty brown background, is a woman in an upside-down fetal position. The woman's naked body shines an unnatural silvery blue that stands out against the dark background. She seems to be suspended in water, with medium length red hair that flows up over her head. The proportions of this woman are skewed, almost as if she is half adult, half fetus. Her expression appears anguished, with eyes that roll up into the back of her head and are marked with drooping bags. Five equidistant silver lines begin behind the woman and spiral outward to the edges of the window.
Intricate patterns of multicolored and many-hued overlapping flowers fill the lower square. A dull, earthy red dominates the image, contrasted by a smattering of bright blues and oranges. The same silver lines that divide the top section create a randomized pattern among the flowers.
November 13, 2015
–
March 6, 2022
Connections is the Renwick Gallery's dynamic ongoing permanent collection presentation, featuring more than 80 objects celebrating craft as a discipline and an approach to living differently in the modern world.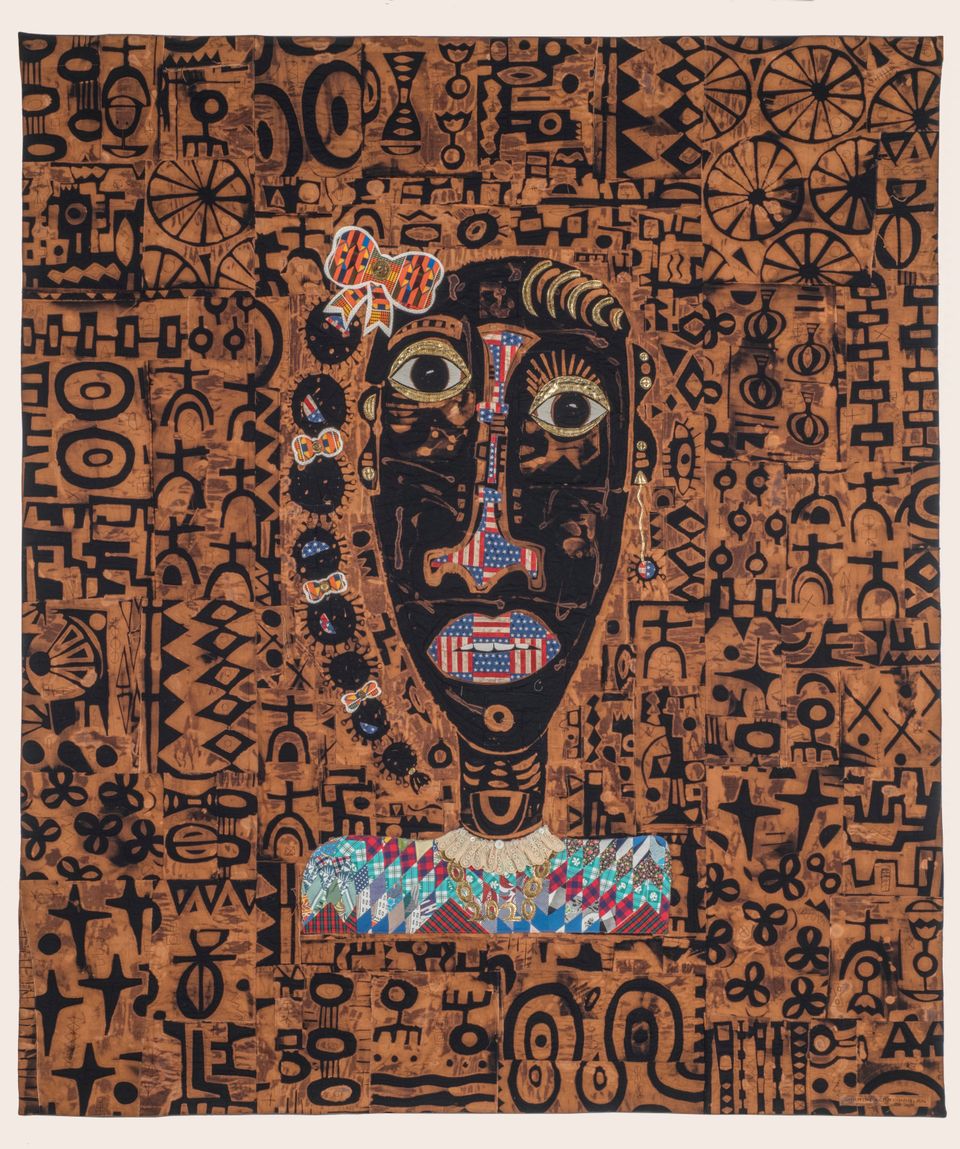 May 13, 2022
–
April 2, 2023
This Present Moment: Crafting a Better World showcases the dynamic landscape of American craft today.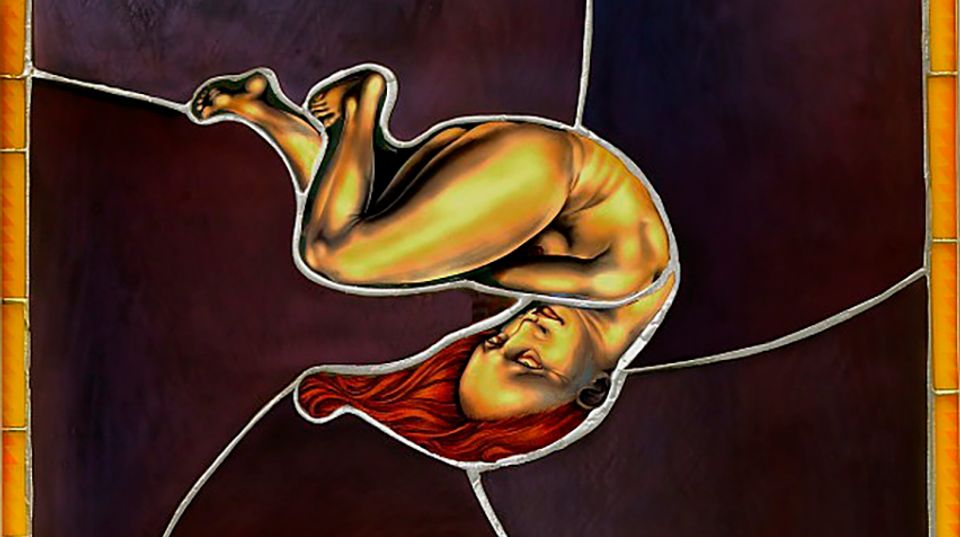 Artist Judith Schaechter uses the labor-intensive medium of stained glass to capture a singular moment in time