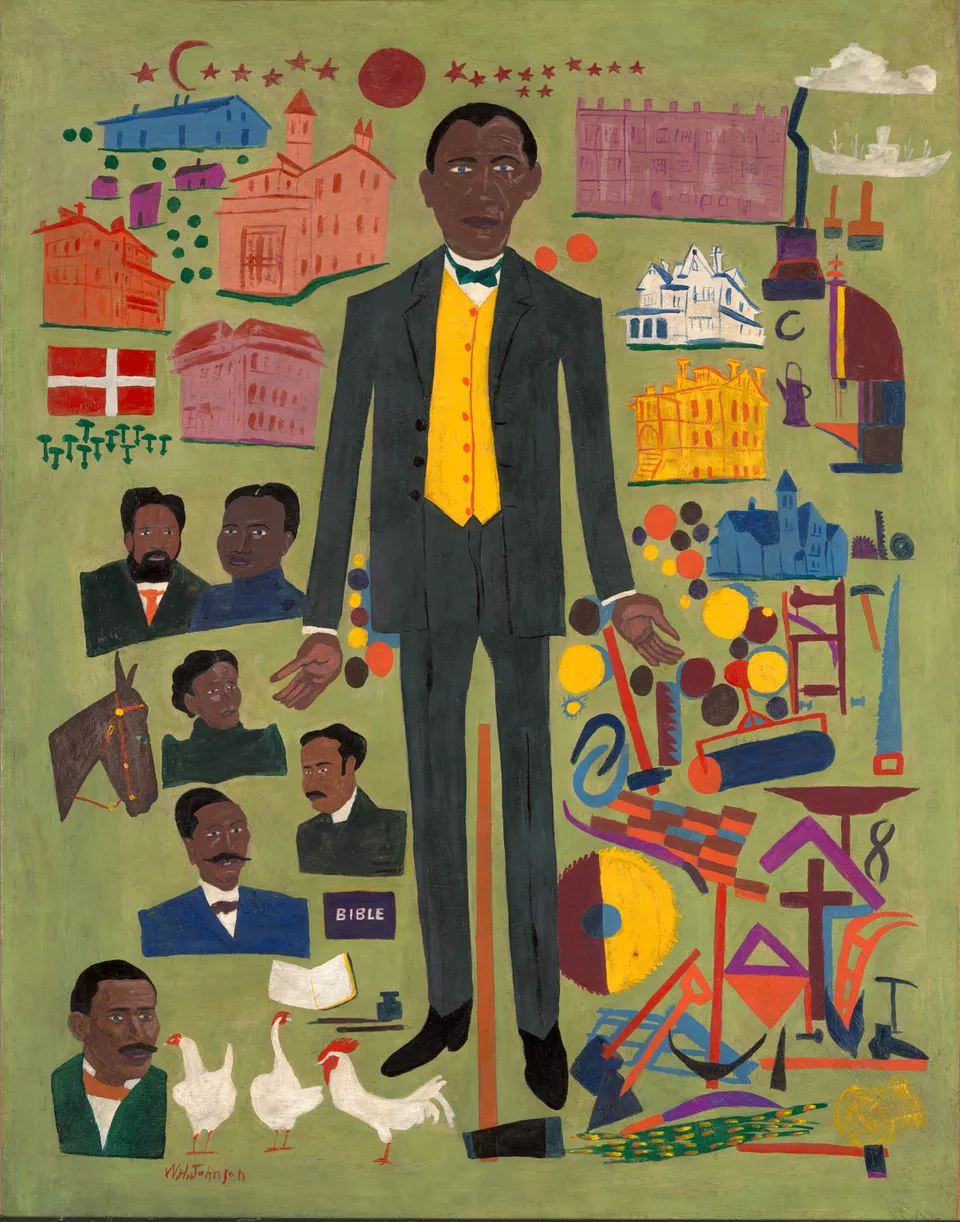 Copied
William H. Johnson,
Booker T. Washington Revelation
, ca. 1945, oil on fiberboard (Upson Board),
39
7
⁄
8
x
30
7
⁄
8
in. (
101
.
3
x
78
.
4
cm), Smithsonian American Art Museum, Gift of the Harmon Foundation, 1967.59.1143
Title

Booker T. Washington Revelation

Artist

Dimensions

39

7

⁄

8

x

30

7

⁄

8

in. (

101

.

3

x

78

.

4

cm)

Credit Line

Gift of the Harmon Foundation

Mediums

Mediums Description

oil on fiberboard (Upson Board)

Classifications

Keywords

Figure group
Occupation — education
History — United States — Black History
African American

Object Number

1967.59.1143
In June 1881, Booker T. Washington (1856--1915), an honors graduate of Hampton Institute (now Hampton University), was invited to establish a school for African Americans in Tuskegee, Alabama. When he arrived, he discovered there were no funds for buildings, so classes met in a dilapidated shanty lent by a church. Within months Washington had borrowed money, purchased a one-hundred-acre farm, and put students to work constructing buildings. By the time Washington died, Tuskegee Normal and Industrial Institute consisted of more than one hundred structures, fifteen hundred students, a faculty of nearly two hundred, academic and vocational courses in more than thirty-five fields of study, and an endowment of approximately $2 million.
Although Washington was an advisor to presidents and had powerful friends in American industry, Johnson chose to surround Washington with people and structures representing Tuskegee Institute's remarkable success. At the right, a plow, shovels, and other implements testify to Washington's belief in the importance of vocational education. Images of Science Hall, the Agricultural Building, the Chapel, and other structures reflect Washington's vision of a school where students could live and study in well-equipped surroundings. Johnson also featured portraits of John W. Washington, Robert R. Taylor, Warren Logan, Emmett Jay Scott, and Olivia Davidson, people who were instrumental to Tuskegee's growth and success.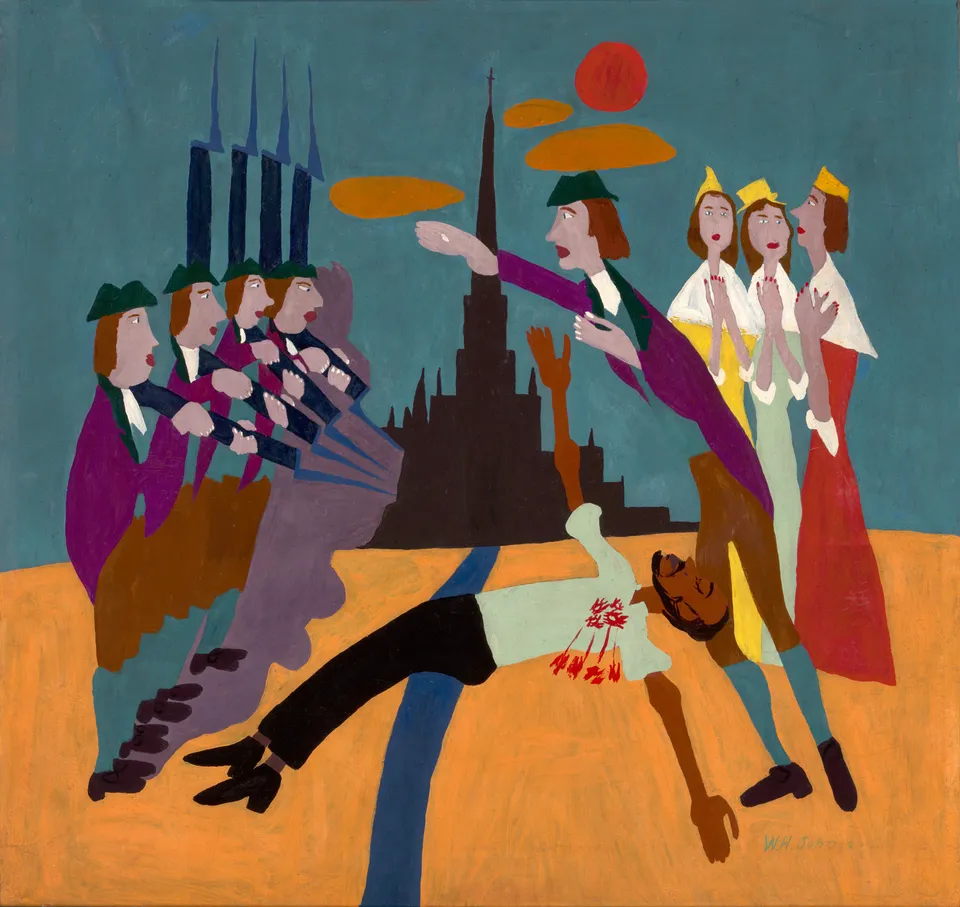 March 8, 2024
–
September 8, 2024
William H. Johnson's Fighters for Freedom series from the mid-1940s is a tribute to African American activists, scientists, teachers, and performers as well as international heads of state working to bring peace to the world. The exhibition Fighters for Freedom: William H. Johnson Picturing Justice is drawn entirely from the collection of more than 1,000 works by William H. Johnson given to the Smithsonian American Art Museum by the Harmon Foundation in 1967 and reminds us that individual achievement and commitment to social justice are at the heart of the American story.