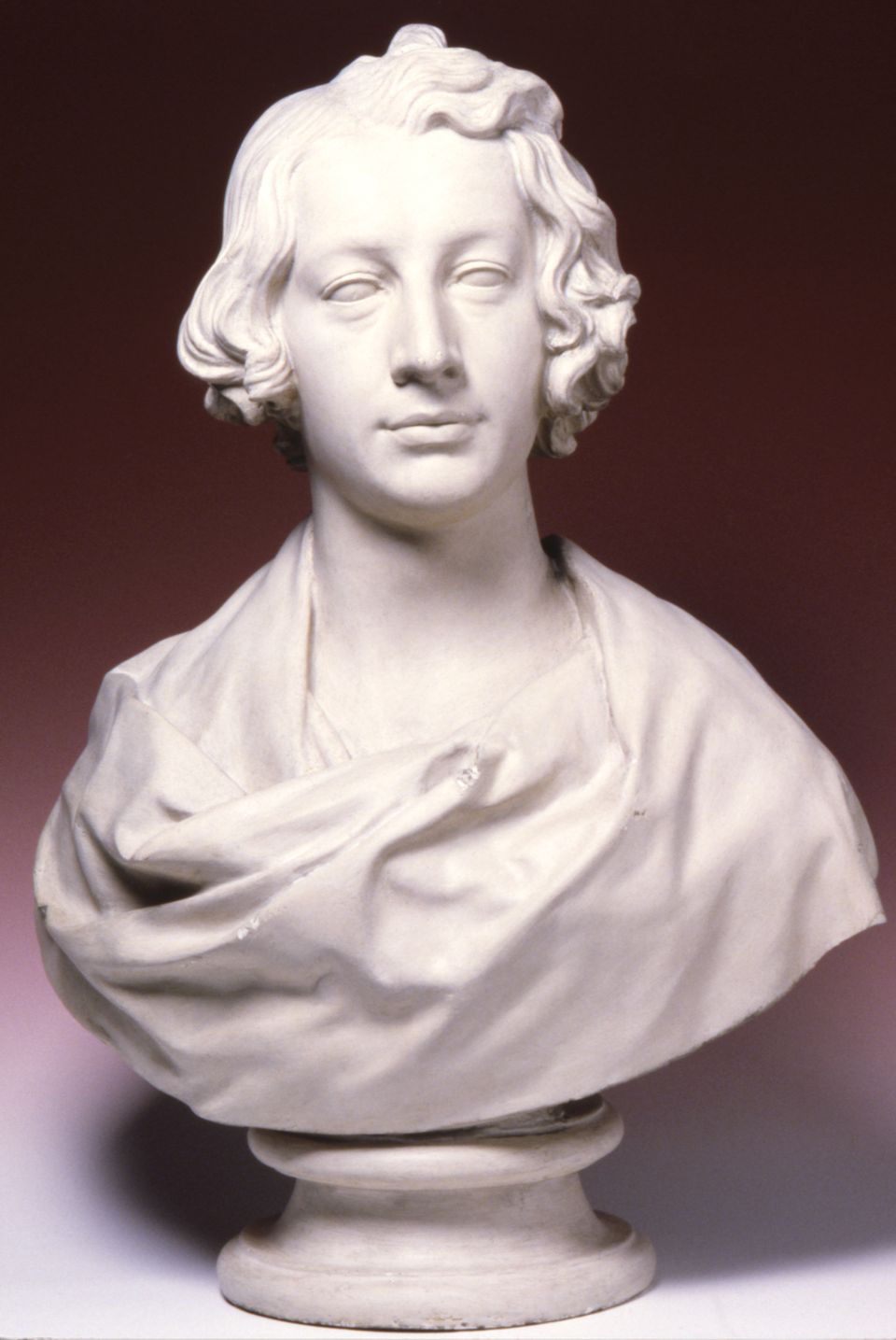 Copied
Henry Dexter,
Charles Dickens
, modeled 1842, painted plaster, Smithsonian American Art Museum, Museum acquisition, 1955.9.2
Title

Charles Dickens

Artist

Location

Dimensions

28

x

20

in. (

71

.

1

x

50

.

8

cm)

Credit Line

Museum acquisition

Mediums

Mediums Description

painted plaster

Classifications

Keywords

Portrait male — Dickens, Charles — bust
Occupation — writer — author

Object Number

1955.9.2
Henry Dexter created this portrait of Charles Dickens in 1842 during the author's first visit to the United States. This was a great honor for the sculptor, because Dickens granted only two artists permission to sculpt his likeness during his stay. Dexter spent time with Dickens in the hotel where he was staying, and the author's private secretary later recalled the experience: "While Mr. Dickens ate his breakfast, read his letters, and dictated his answers, Dexter was watching with the utmost earnestness the play of every feature, and comparing his model with the original. Often during the meal he would come to Dickens with a solemn, business-like air, stoop down and look at him sideways . . . and then go back to his model and work away for a few minutes . . . soon he would come again with his calipers and measure Dickens' nose . . . [or] the width of his temples . . . and back again to his work, eagerly shaping and correcting his model" (Putnam, quoted in Albee, Dexter, A Memoir, 1898). Dickens was thirty at the time of this portrait, and Dexter captured the writer's youthful confidence in this elegant bust. His kind, inquisitive expression evokes Dickens's lifelong interest in the foibles of humanity.