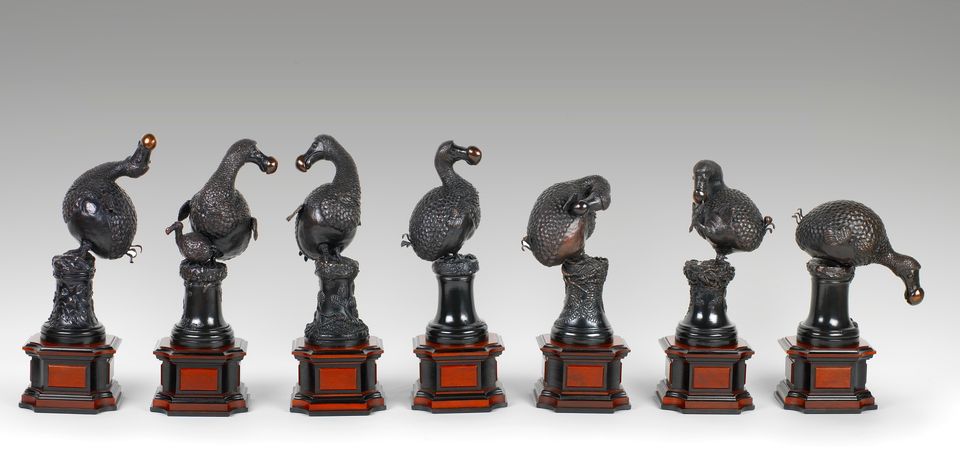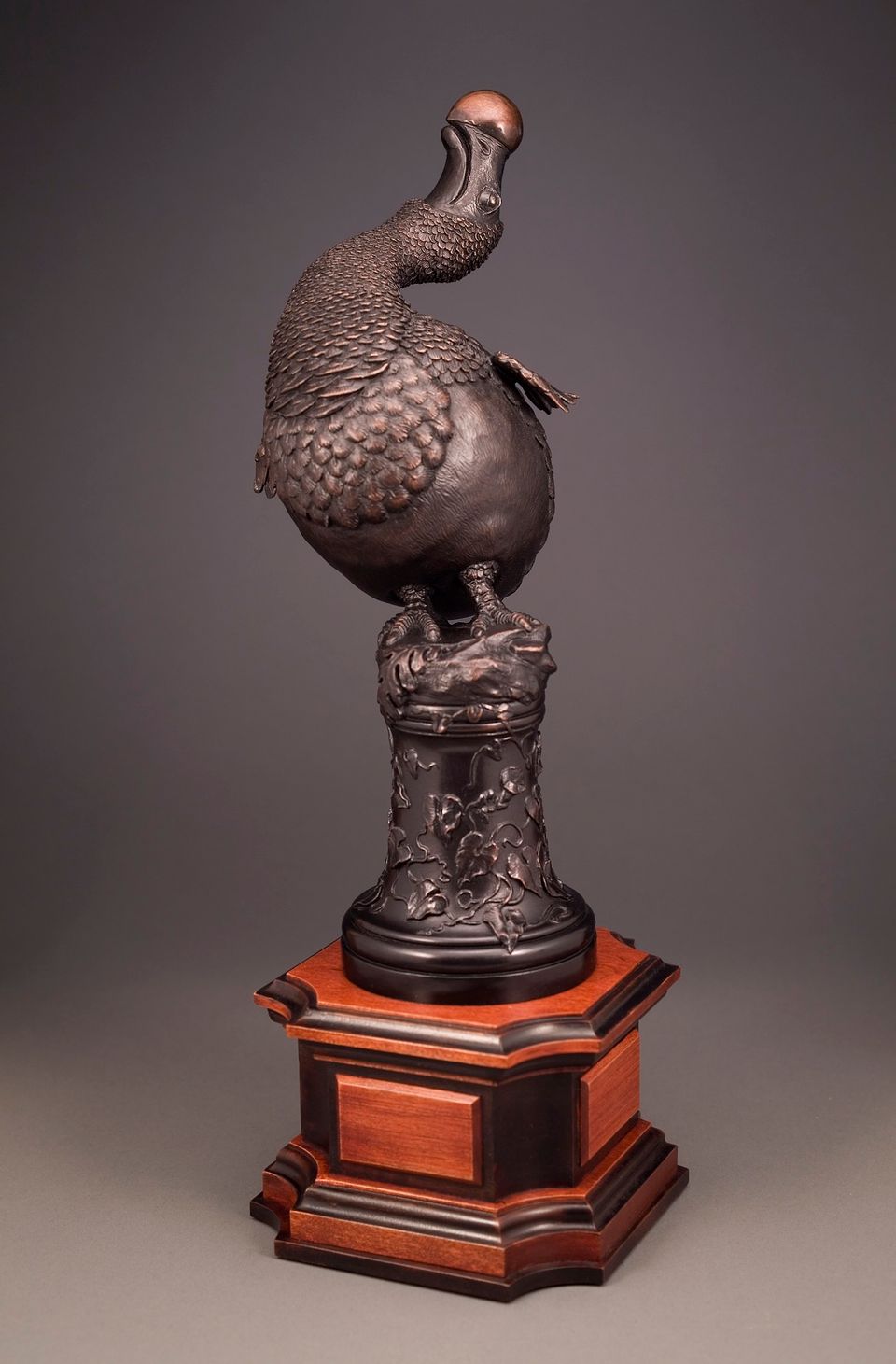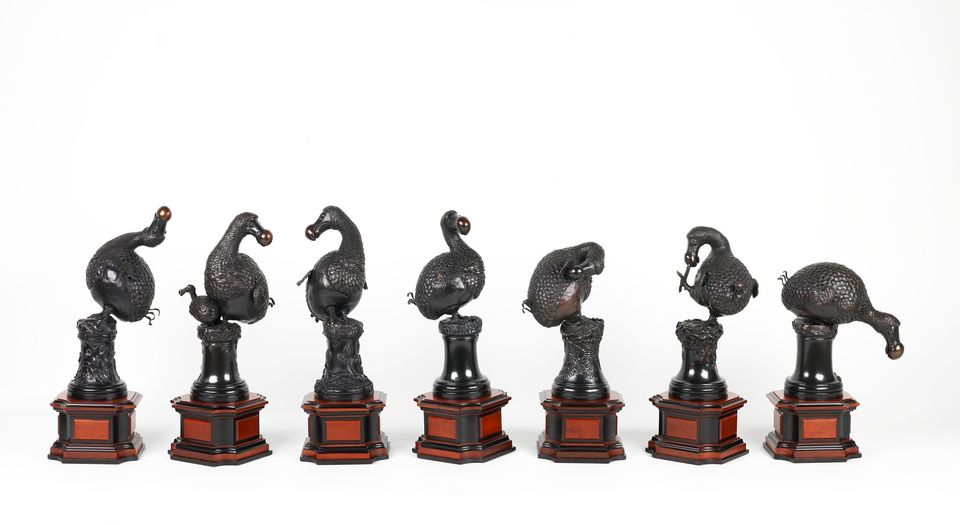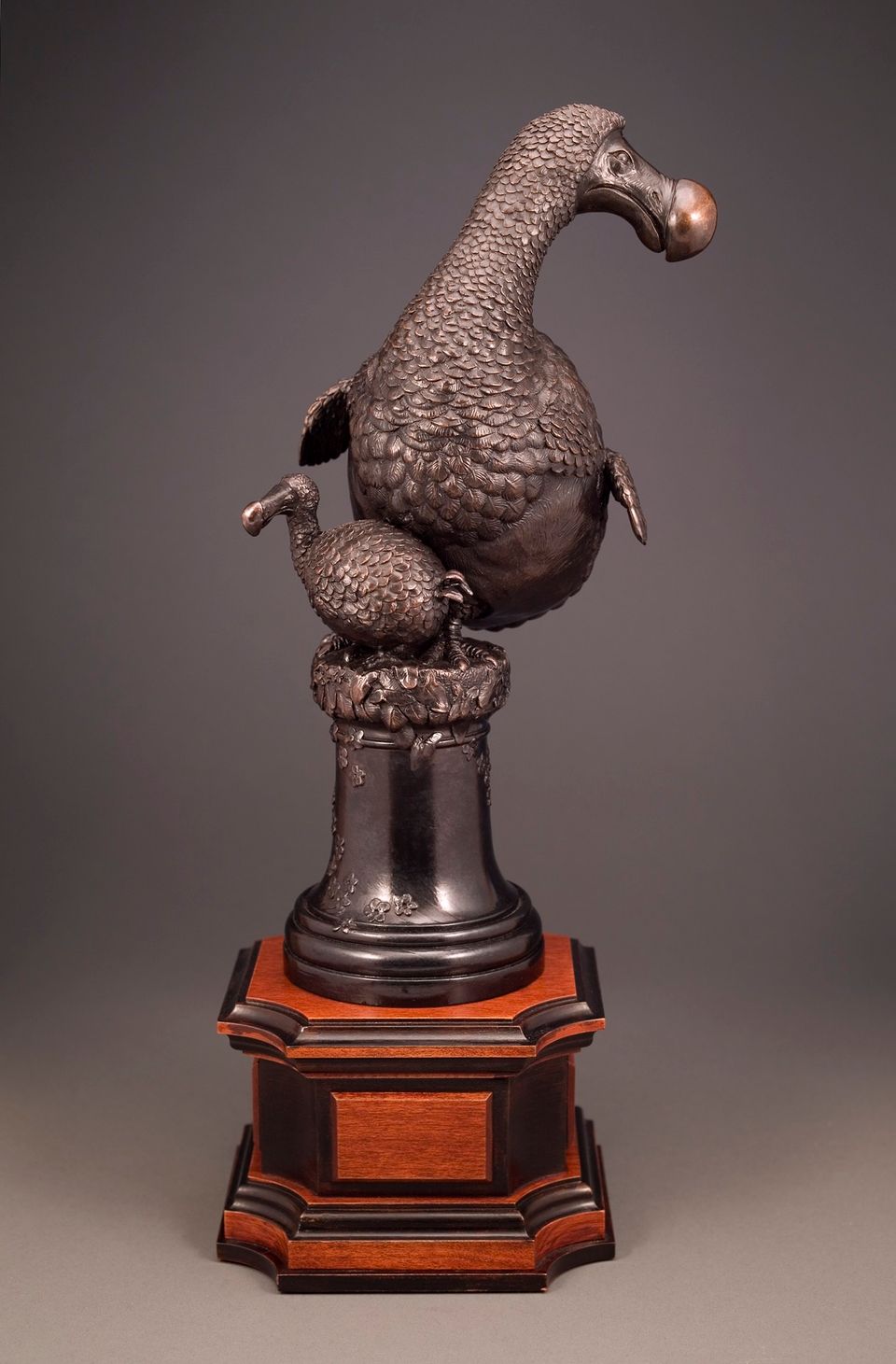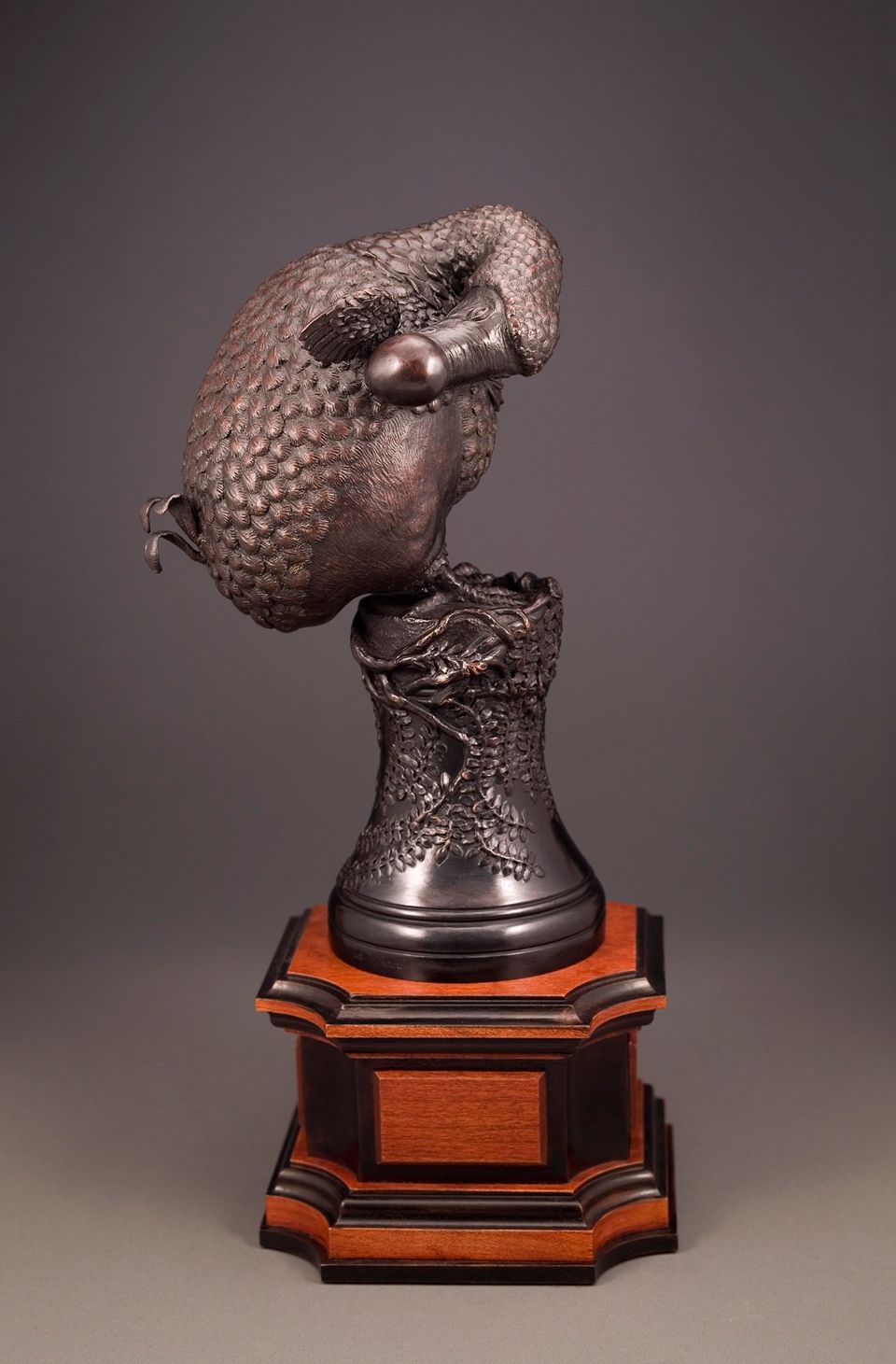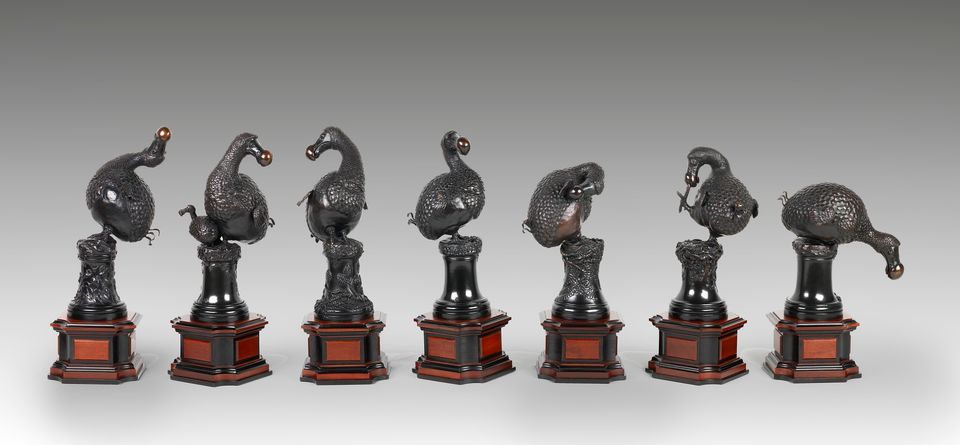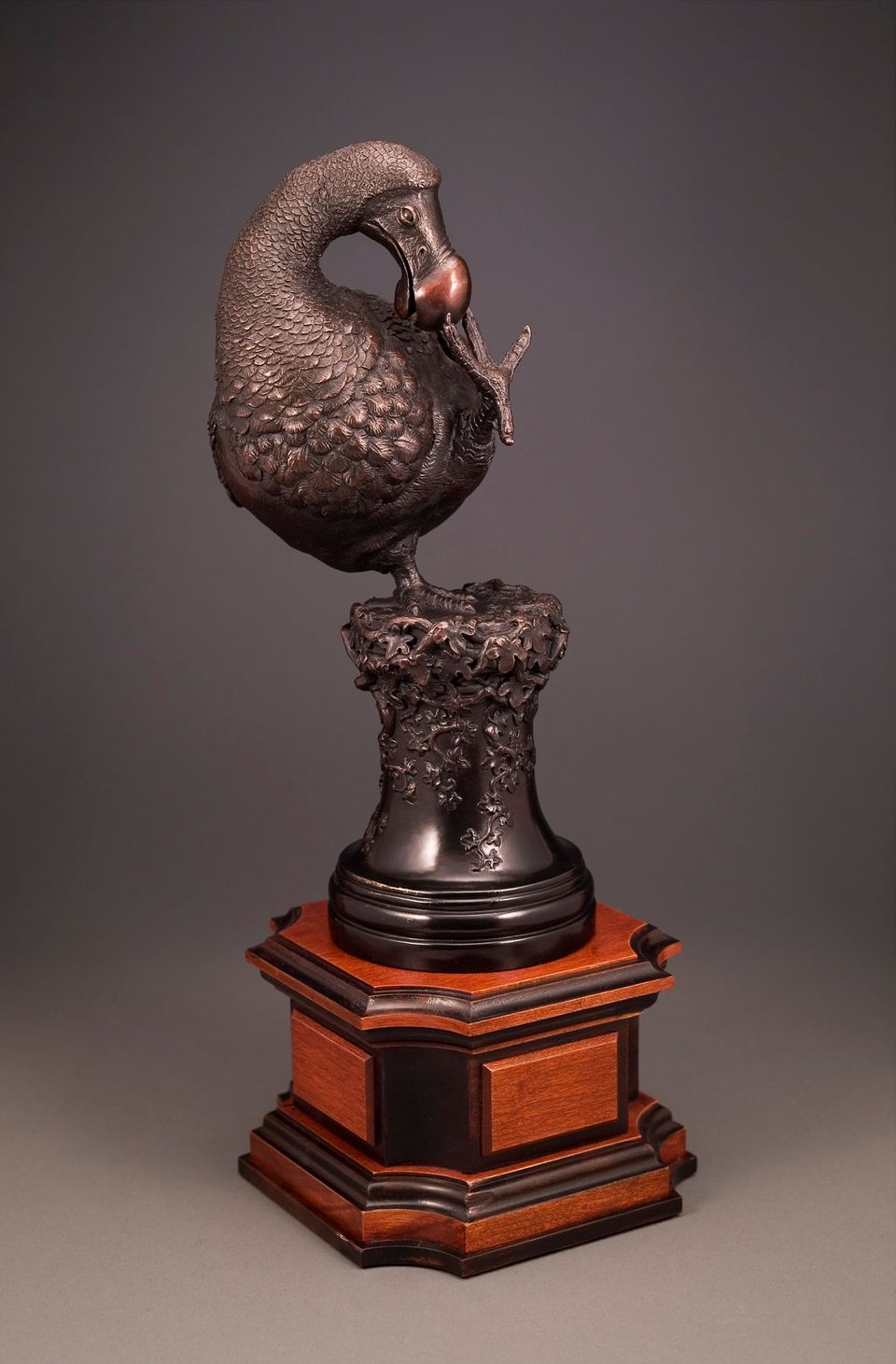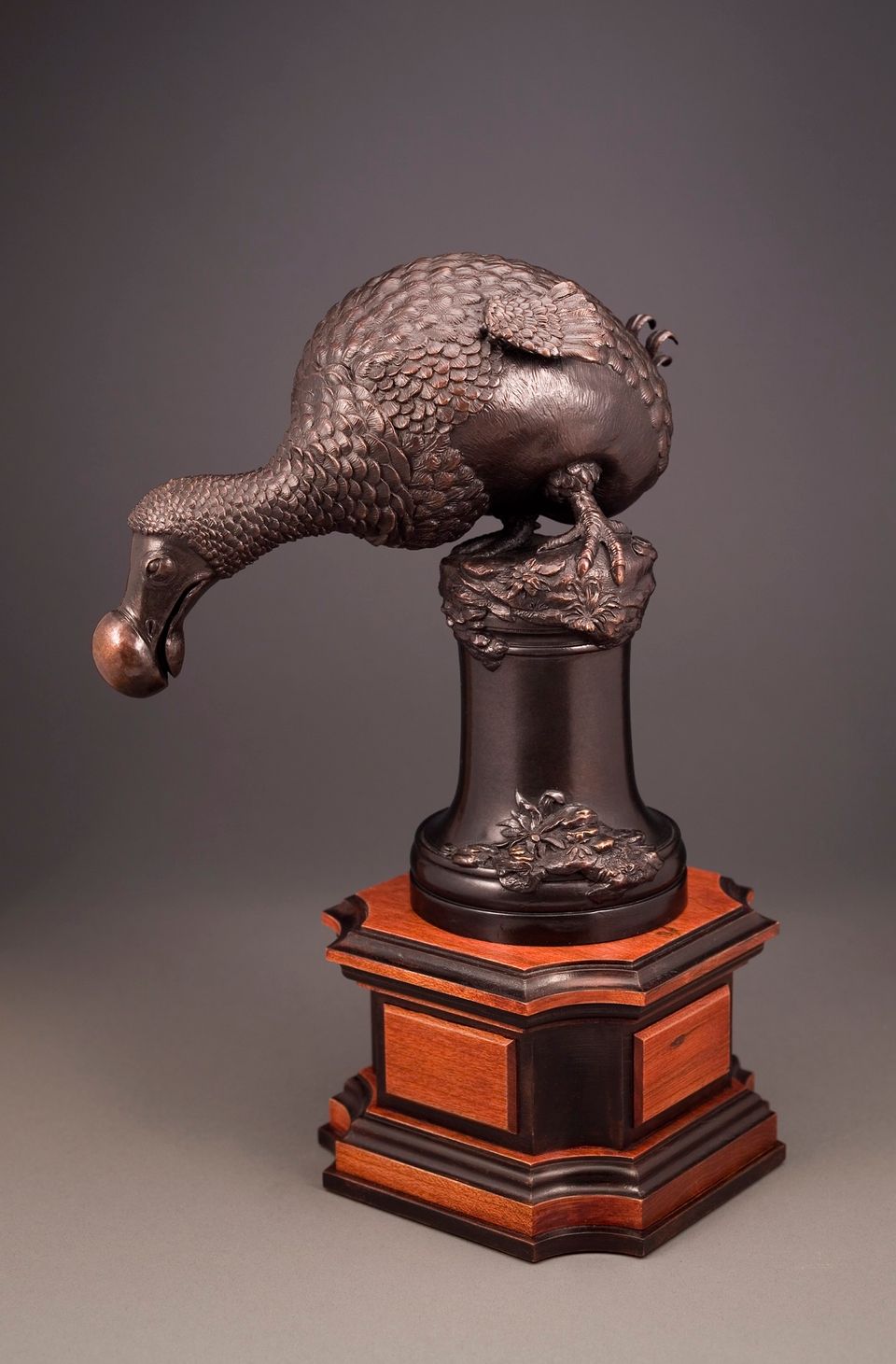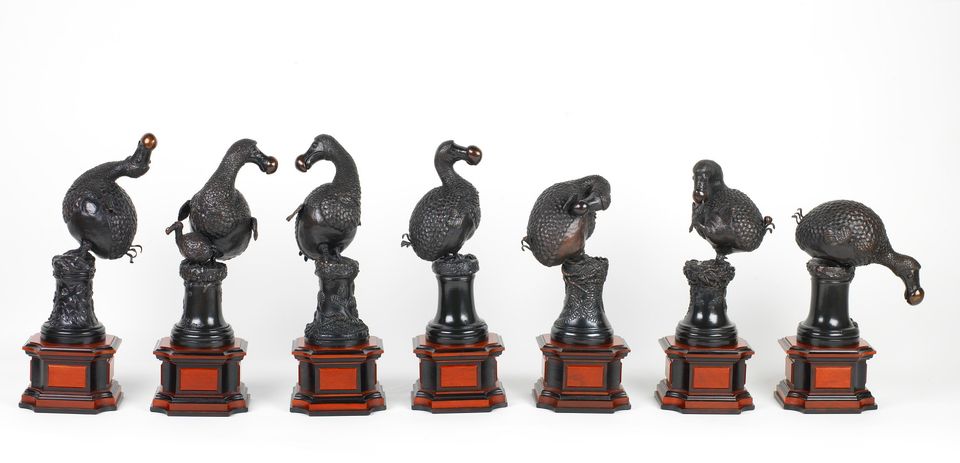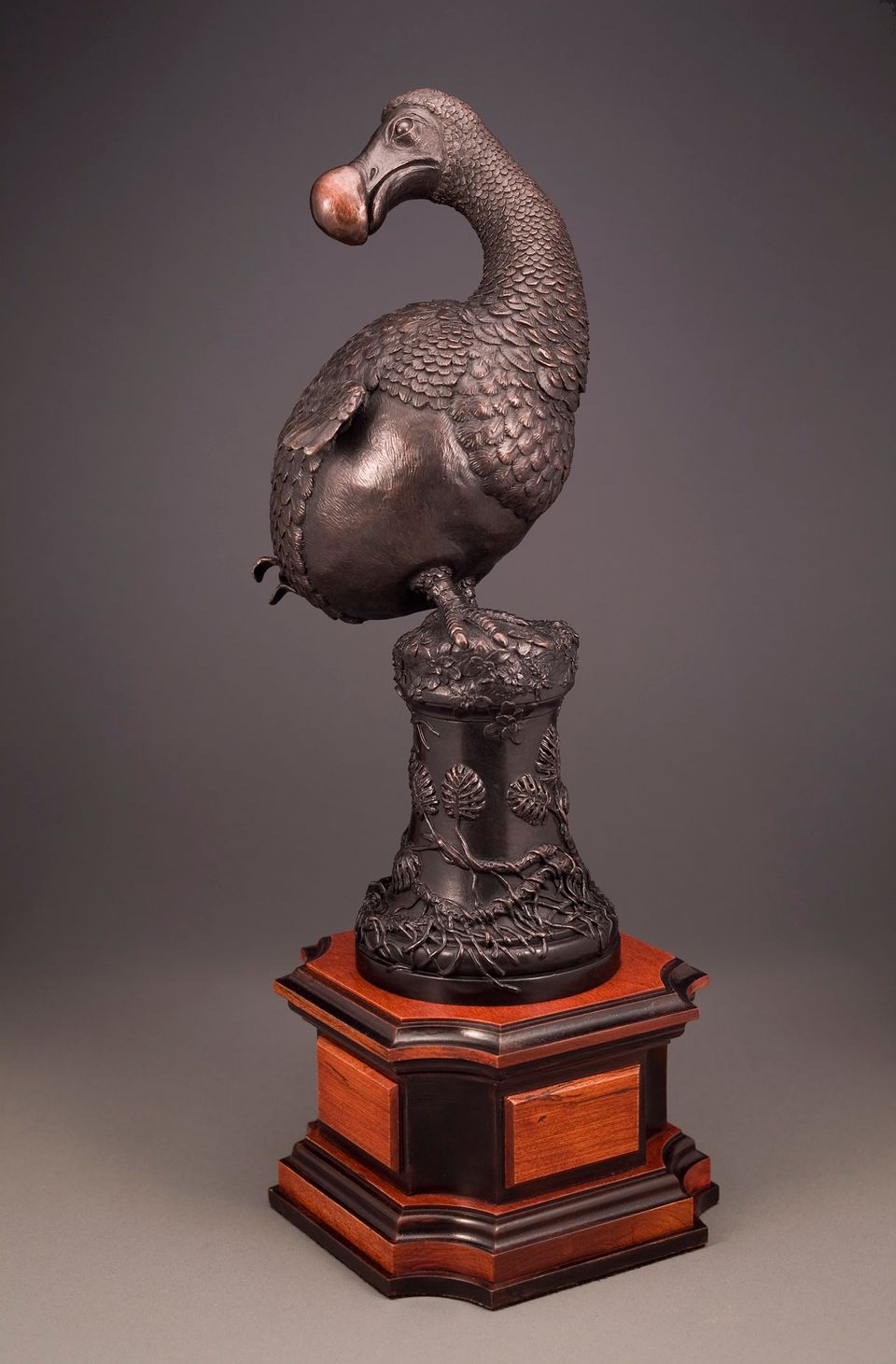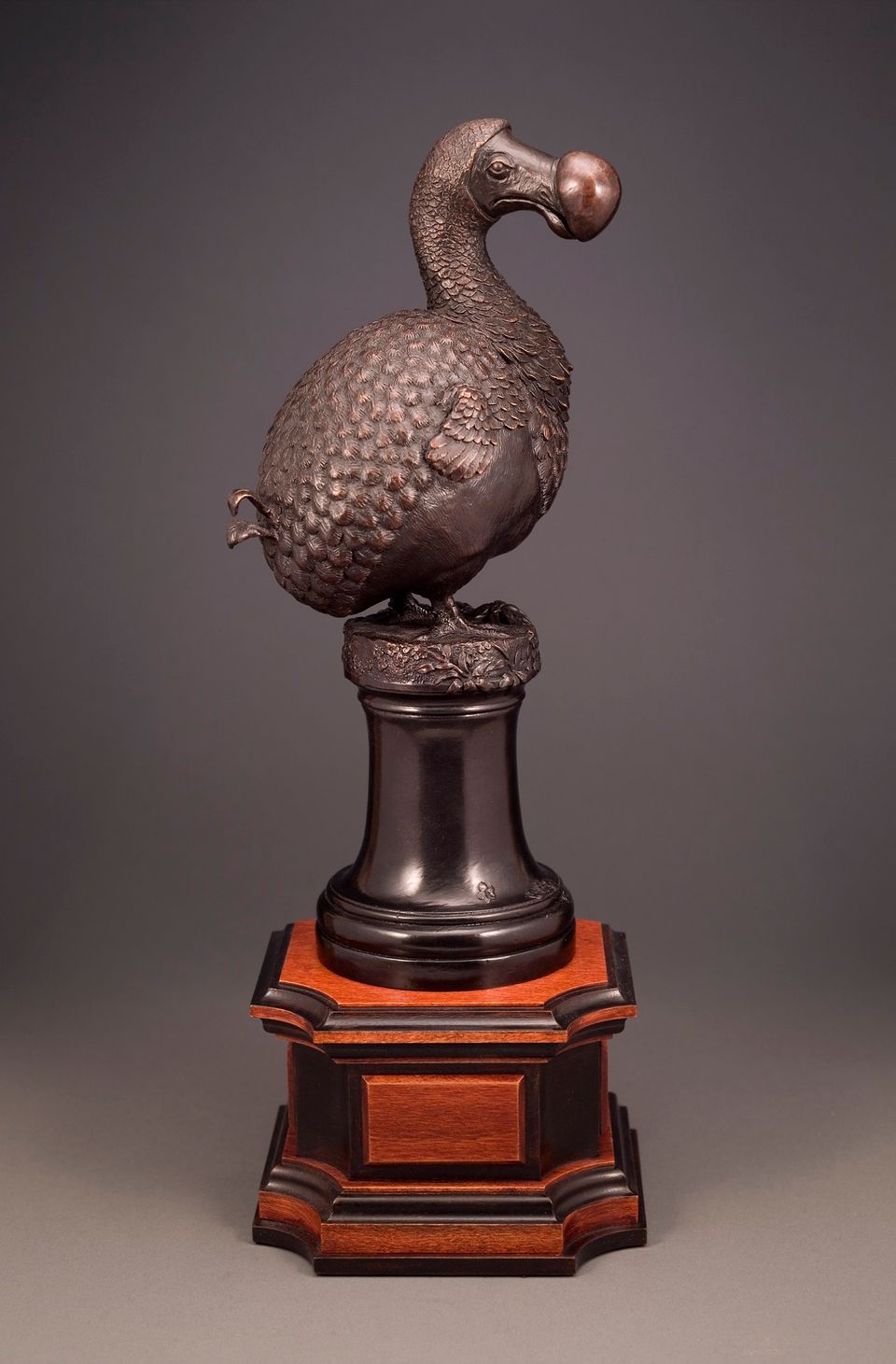 Copied
David Beck,
Dodos en Suite
, 2010, bronze, each: approx.
15
×
5
1
⁄
2
×
5
1
⁄
2
in. (
38
.
1
×
14
.
0
×
14
.
0
cm), Smithsonian American Art Museum, Gift of the artist in honor of Elizabeth Broun, 2016.53A-G
Title

Dodos en Suite

Artist

Location

Dimensions

each: approx.

15

×

5

1

⁄

2

×

5

1

⁄

2

in. (

38

.

1

×

14

.

0

×

14

.

0

cm)

Credit Line

Gift of the artist in honor of Elizabeth Broun

Mediums Description

bronze

Classifications

Object Number

2016.53A-G
For more than forty years David Beck (born 1953) has crafted sculptures and elaborate cabinets that cleverly combine mundane found objects with precious materials, complex marquetry, and lacquer techniques. His works are opulent microcosms that evoke admiration and wonder for the natural world and a quirky, wry humor that exposes the absurdities of human behavior. Beck's sophisticated constructions often have hidden compartments and mechanical components that call to mind his varied sources of inspiration, which included medieval miniatures, German wunderkammers, Catholic reliquaries, eighteenth-century automatons, nineteenth-century mechanical toys, and the boxes of modern artist Joseph Cornell.

Beck's Dodos en Suite consists of seven bronze casts of the famously extinct bird. Each one is handsomely chased, richly patinated, and uniquely posed atop a round bronze socle, which is then mounted on a carved block of wood. The elaborate presentation recalls eighteenth-century French portrait sculpture, humorously suggesting that Beck's dodos are on an equal footing with Voltaire, Rousseau, and other venerable men of the Enlightenment era, many of whom collected natural specimens.

Beck became enchanted with dodos around 1976 after seeing a display at the American Museum of Natural History in New York. The presentation was an imaginative composite, since dodos suffered extinction in 1681 and no complete specimens survive. The artist was inspired to create his own romantic version of this mysterious creature and drew, painted, and sculpted numerous versions of the flightless, "disastrously trusting bird" that has become a symbol of extinction.

Dodos en Suite presents the species as admirable and beautiful, countering its reputation for being dim-witted and ill-proportioned. Beck's titles of each sculpture suggest human behavior, from the palpable tenderness of Mother with Child, to the vanity of Preening a Wing, or the paranoia of Looking over His Shoulder. Some hazardously perch on one foot or tip so far down that they seem about to tumble off their pedestals, yet each one carries on with its activity, blissfully unaware of its precarious position in nature.
Smithsonian American Art Museum, 2017