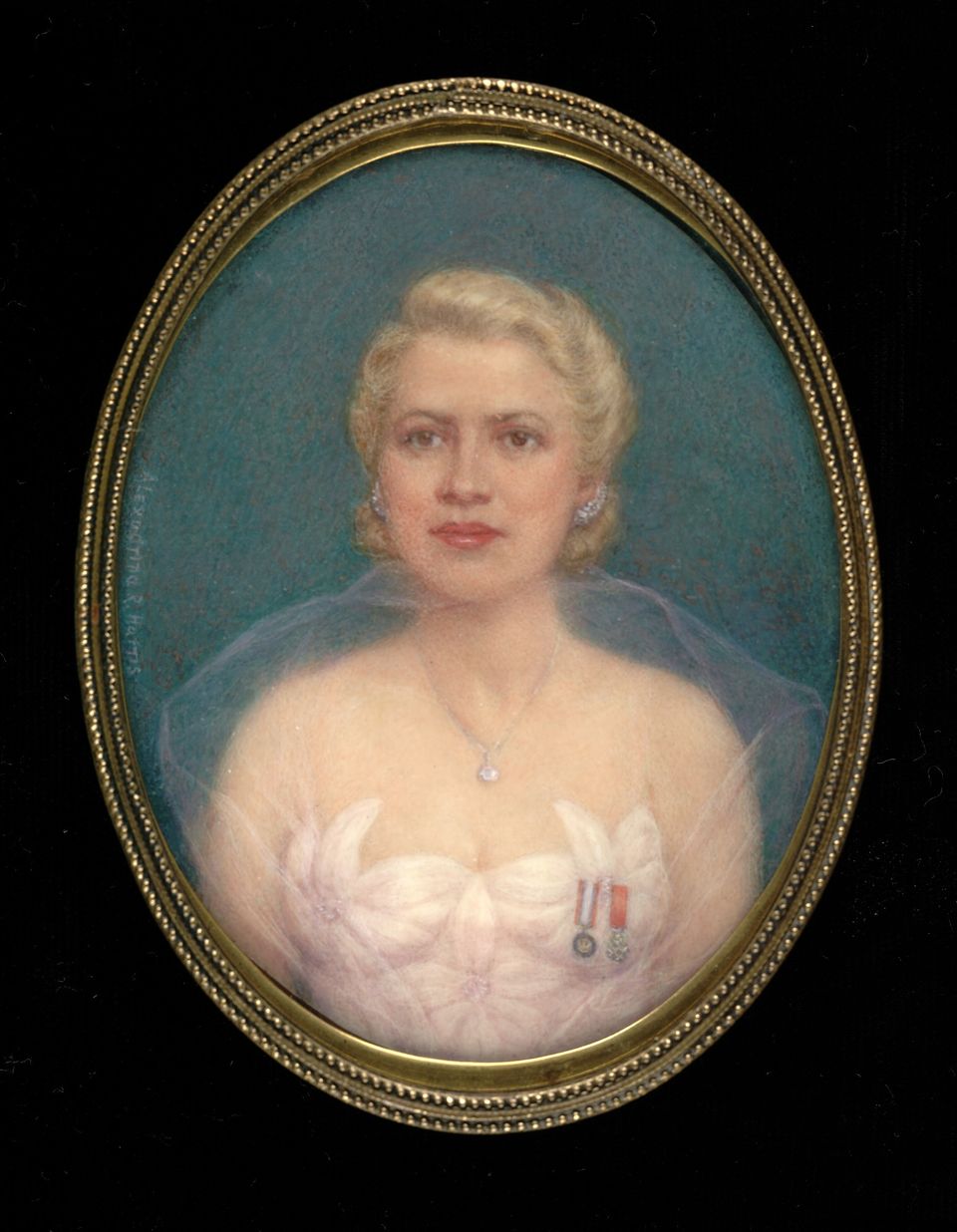 Copied
Alexandrina Robertson Harris,
Jacqueline Cochran
, ca. 1950, watercolor on ivory, sight
3
1
⁄
2
x
2
3
⁄
4
in. (
8
.
9
x
7
.
0
cm) oval, Smithsonian American Art Museum, Gift of Alexandrina Bruce, 1967.8.2
Title

Jacqueline Cochran

Artist

Dimensions

sight

3

1

⁄

2

x

2

3

⁄

4

in. (

8

.

9

x

7

.

0

cm) oval

Markings

center left in watercolor: Alexandrina R. Harris

Credit Line

Gift of Alexandrina Bruce

Mediums

Mediums Description

watercolor on ivory

Keywords

Portrait
Portrait female — Cochran, Jacqueline — waist length

Object Number

1967.8.2
According to the Smithsonian National Air and Space Museum, at her death in 1980, "Jacqueline Cochran held more speed, altitude, and distance records than any other male or female pilot in aviation history." In 1932, after three weeks of lessons, she received her pilot's license, and five years later began setting aviation records. She trained civilian pilots after founding the Women's Flying Training Detachment, when the Army anticipated a shortage of military pilots during World War II. She founded and led the WASPS (Women Air Force Service Pilots), and was awarded the U.S. Distinguished Service Medal. Cochran went on to become the first woman to break the sound barrier and won the prestigious Harmon Trophy fourteen times, a prize awarded annually to the best female pilot. Born Bessie Lee Pittman in 1906, Cochran invented a hard-luck childhood published first in Life magazine in 1954, which still dominates the biographies written about her. She also owned her own cosmetics company, cultivating a glamorous image in all facets of her life.