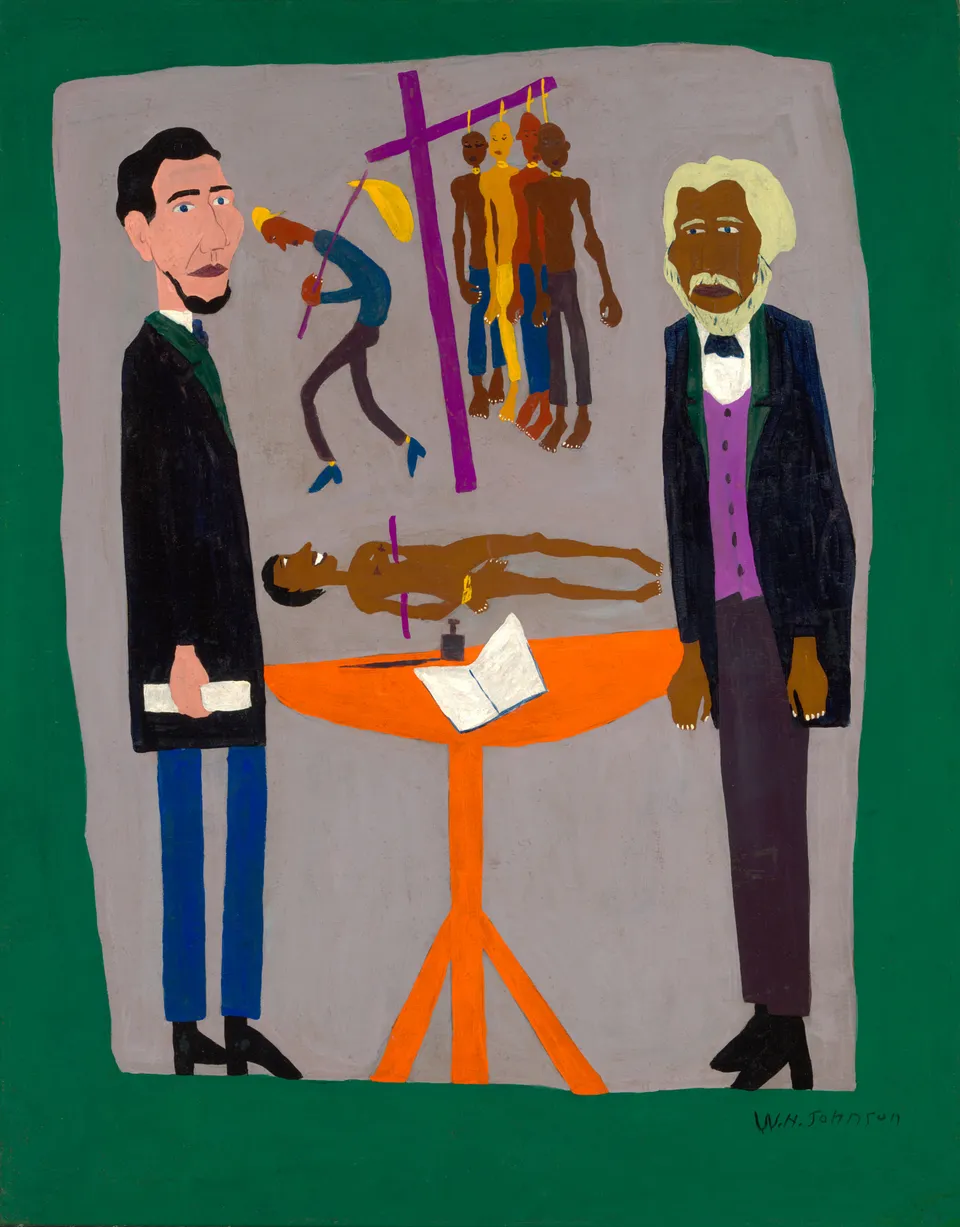 Copied
William H. Johnson,
Let My People Free
, ca. 1945, oil on fiberboard (Bird-Fibre),
38
1
⁄
4
x
30
in. (
97
.
1
x
76
.
2
cm), Smithsonian American Art Museum, Gift of the Harmon Foundation, 1967.59.649
Title

Let My People Free

Artist

Dimensions

38

1

⁄

4

x

30

in. (

97

.

1

x

76

.

2

cm)

Credit Line

Gift of the Harmon Foundation

Mediums

Mediums Description

oil on fiberboard (Bird-Fibre)

Classifications

Keywords

State of being — death — execution
Figure group
Portrait male — Lincoln, Abraham — full length

Object Number

1967.59.649
In Let My People Free Johnson acknowledged the fraught relationship between Frederick Douglass and Abraham Lincoln during the early years of Lincoln's presidency. Douglass (1818--1895) had fled slavery in 1838 via the Underground Railroad. By the early 1840s, he was helping fugitives cross the border from New York into Canada. Douglass's 1845 book, Narrative of the Life of Frederick Douglass, an American Slave, as well as his published articles and powerful public speeches made him the nation's most powerful and outspoken opponent of the institution of slavery.
Johnson intentionally placed these towering figures of the Civil War on opposite sides of a table. Although Douglass had endorsed Lincoln's candidacy, he vehemently opposed Lincoln's effort to keep the Union together by allowing Southern states to perpetuate slavery and called Lincoln a "genuine representative of American prejudice and Negro hatred." After the Emancipation Proclamation took effect on January 1, 1863, Douglass altered his view and acknowledged Lincoln's "deep moral conviction." From then on, Douglass actively recruited African American soldiers to join the Union army (two of his own sons enlisted in the 54th Massachusetts Infantry Regiment) and advocated for their equal rights.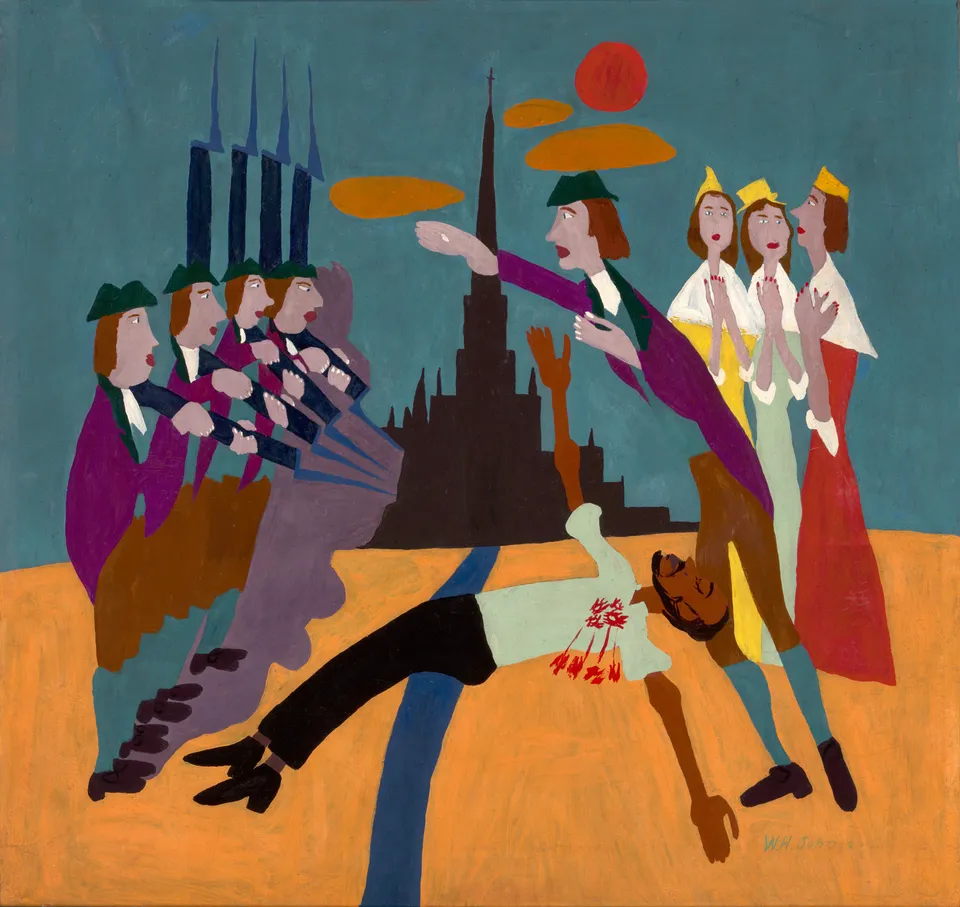 March 8, 2024
–
September 8, 2024
William H. Johnson's Fighters for Freedom series from the mid-1940s is a tribute to African American activists, scientists, teachers, and performers as well as international heads of state working to bring peace to the world. The exhibition Fighters for Freedom: William H. Johnson Picturing Justice is drawn entirely from the collection of more than 1,000 works by William H. Johnson given to the Smithsonian American Art Museum by the Harmon Foundation in 1967 and reminds us that individual achievement and commitment to social justice are at the heart of the American story.