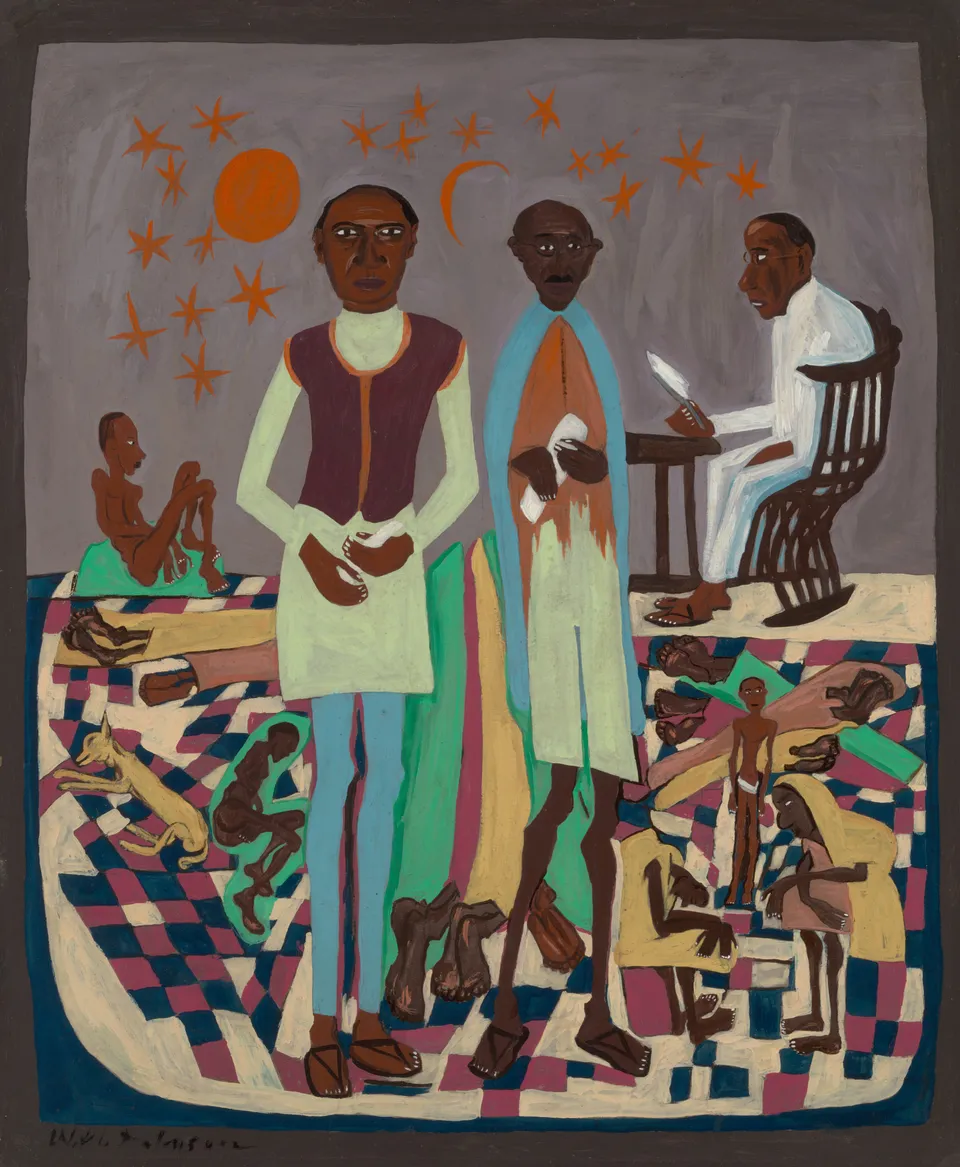 Copied
William H. Johnson,
Nehru and Gandhi
, ca. 1945, oil on paperboard,
33
7
⁄
8
x
27
7
⁄
8
in. (
86
.
0
x
70
.
8
cm.), Smithsonian American Art Museum, Gift of the Harmon Foundation, 1967.59.665
Title

Nehru and Gandhi

Artist

Dimensions

33

7

⁄

8

x

27

7

⁄

8

in. (

86

.

0

x

70

.

8

cm.)

Credit Line

Gift of the Harmon Foundation

Mediums

Mediums Description

oil on paperboard

Classifications

Keywords

Portrait male — Nehru
Portrait male — Gandhi, Mahatma
Landscape — celestial — moon
Animal — dog
Figure group

Object Number

1967.59.665
Mohandas Karamchand Gandhi (1869--1968), known widely as the Mahatma (the Great Soul), was an Indian lawyer who advocated nonviolent protest and resistance against British colonial rule of India. Raised in a Hindu family, he studied law as a young man before practicing in South Africa for twenty-one years and campaigning for civil rights. Upon his return to India, Gandhi led the Indian National Congress and began the push for India's independence from British rule. His protest marches, peaceful boycotts, and personal fasts made him a national icon despite several arrests. In 1944, after Gandhi was released from prison for the final time, the British made plans to withdraw from the subcontinent.

Johnson depicted Gandhi to the right of Jawaharlal Nehru (1889--1964), India's first Prime Minister. While the two shared the goal of complete independence for India, Gandhi envisioned a traditionalist society for the freed country; Nehru envisioned a modern India with an international presence. Johnson portrayed the two men as fathers of the new country. They are surrounded by skeletal bodies and shrouded remains that are haunting reminders of the horrors of the final years of British rule.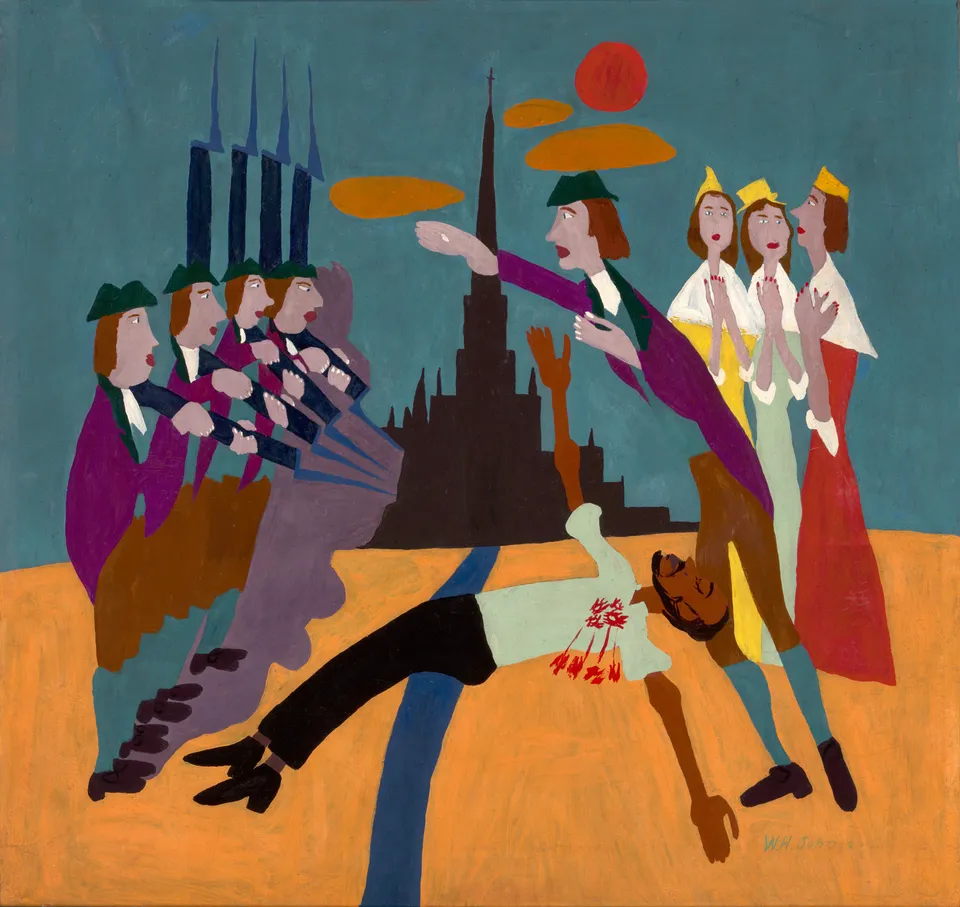 March 8, 2024
–
September 8, 2024
William H. Johnson's Fighters for Freedom series from the mid-1940s is a tribute to African American activists, scientists, teachers, and performers as well as international heads of state working to bring peace to the world. The exhibition Fighters for Freedom: William H. Johnson Picturing Justice is drawn entirely from the collection of more than 1,000 works by William H. Johnson given to the Smithsonian American Art Museum by the Harmon Foundation in 1967 and reminds us that individual achievement and commitment to social justice are at the heart of the American story.