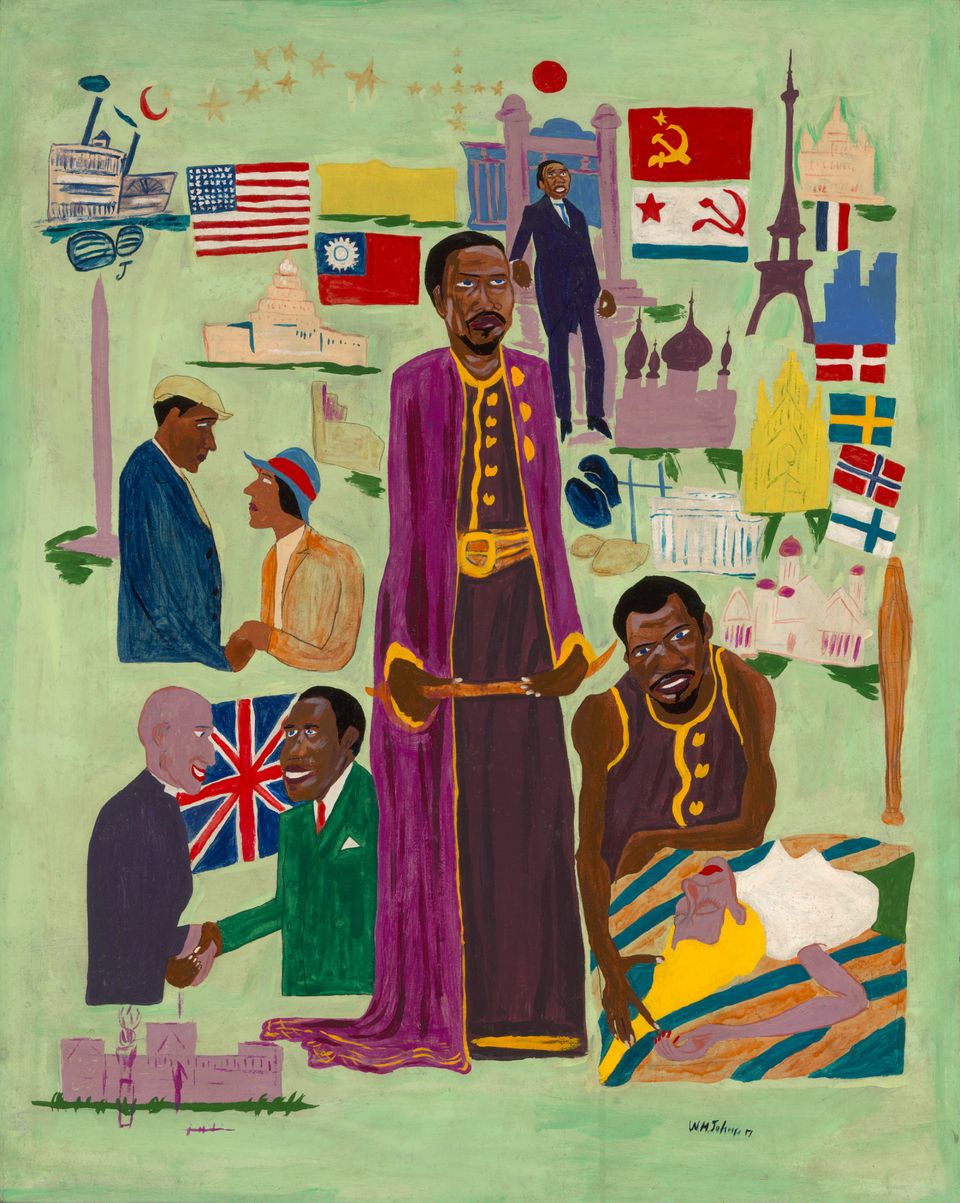 Copied
William H. Johnson,
Paul Robeson's Relations
, ca. 1945, oil on hardboard (Masonite),
36
3
⁄
8
x
28
5
⁄
8
in. (
92
.
5
x
72
.
6
cm), Smithsonian American Art Museum, Gift of the Harmon Foundation, 1967.59.666
Title

Paul Robeson's Relations

Artist

Dimensions

36

3

⁄

8

x

28

5

⁄

8

in. (

92

.

5

x

72

.

6

cm)

Markings

lower right in black oil: W.H. Johnson back upper center in white chalk: PAUL RobEsoN RELATions back upper right in white chalk: 48 back upper right in orange crayon: PHOTO back center left in black ink: #666 NCFA/cat

Credit Line

Gift of the Harmon Foundation

Mediums

Mediums Description

oil on hardboard (Masonite)

Classifications

Keywords

Figure group
Architecture
Portrait
Still life — other — flag
Performing arts — theater
Performing arts — music — voice
Portrait male — Robeson, Paul

Object Number

1967.59.666
Paul Robeson's Relations was a personal painting for Johnson. He had met Robeson when the actor was in Copenhagen in 1935, and Robeson owned several of Johnson's paintings. By the time Johnson painted Paul Robeson's Relations, Robeson (1898--1976) was an international star of stage and screen. Roles as Joe in Show Boat and as the psychologically complex protagonist of The Emperor Jones had launched his career in the 1920s, but by the mid-1930s Robeson was as well-known as a Civil Rights activist as he was for his deep, resonant voice and powerful stage presence. He defied the stereotyping that pervaded movie and theater scripts by replacing demeaning lyrics with words of protest and affirmation. He changed the lines "Tote that barge, lift that bale, get a little drunk and you land in jail" from Show Boat's "Ol' Man River," for example, to "show a little grit and you land in jail." Johnson presents Robeson attired for the title role in Shakespeare's Othello and surrounded by a tiny paddle wheeler (Showboat); a baseball bat; and flags of Norway, the Soviet Union, Great Britain, and Finland that attest to his brilliant international career.
In 1934, after traveling to the Soviet Union, Robeson said that for the first time in his life, he was treated not as "a Negro, but a human being." There, he continued, "I walk in full human dignity." His lifelong work for justice--from integrating professional baseball to opposing colonial rule in Africa--resulted in his being tracked by the FBI and black-listed during the Cold War.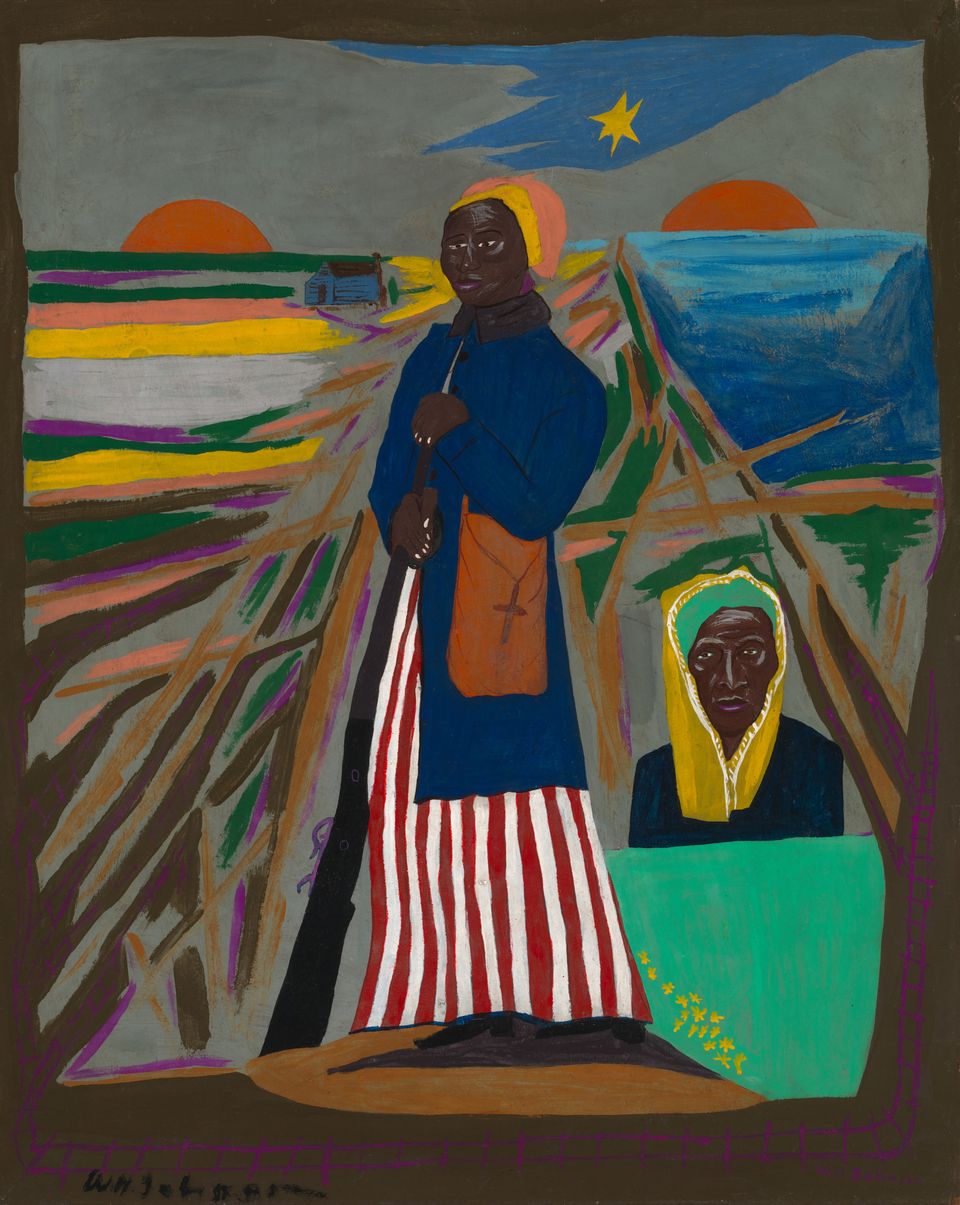 March 8, 2024
–
September 8, 2024
William H. Johnson's Fighters for Freedom series from the mid-1940s is a tribute to African American activists, scientists, teachers, and performers as well as international heads of state working to bring peace to the world.