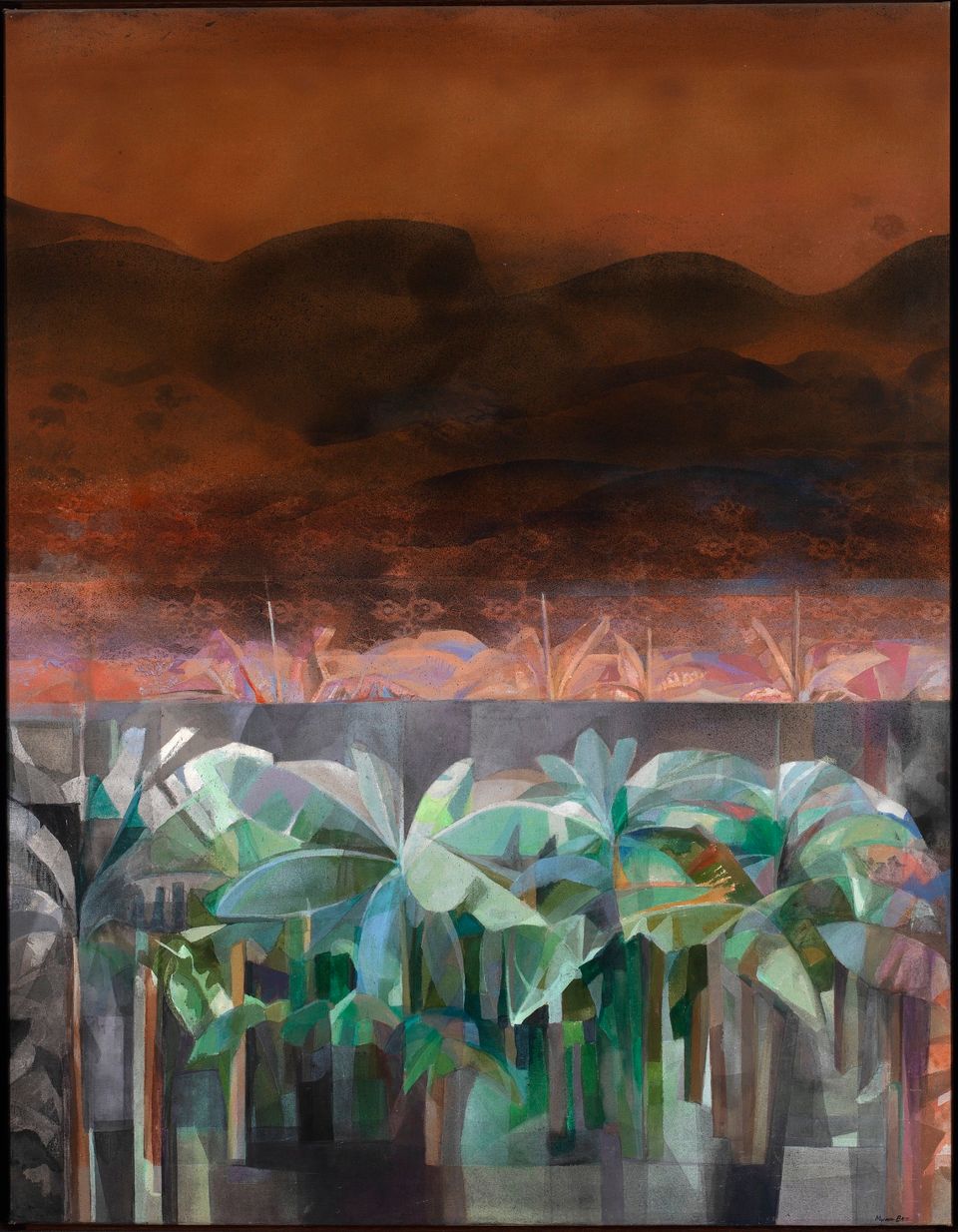 Copied
Myrna Báez,
Platanal
, 1974, acrylic on canvas,
45
x
35
in. (
114
.
3
x
88
.
9
cm), Smithsonian American Art Museum, Gift of Jaime Fonalledas, 2013.21
Title

Platanal

Artist

Dimensions

45

x

35

in. (

114

.

3

x

88

.

9

cm)

Credit Line

Gift of Jaime Fonalledas

Mediums Description

acrylic on canvas

Classifications

Highlights

Object Number

2013.21
Báez focused her gaze on a lush field of plantain trees, a crop long wedded to concepts of Puerto Rican identity and sovereignty. She depicted the crop's large leaves as they reflect the tropical sun and delighted in her manipulation of paint on unprimed canvas. Báez's belief in Puerto Rican independence manifests in her impulse to look, depict, and therefore possess the island's landscape on her own terms.

Our America: The Latino Presence in American Art, 2013


Description in Spanish
Báez enfocó su mirada hacia un exuberante platanal, un cultivo largamente vinculado a los conceptos de identidad y soberanía de Puerto Rico. Representó las grandes hojas del plátano reflejando el sol del trópico y se deleitó manipulando la pintura sobre el lienzo crudo. La fe de Báez en la independencia de Puerto Rico, se manifiesta en su impulso para observar, describir y, a su manera, tomar posesión del paisaje de la isla.
Nuestra América: la presencia latina en el arte estadounidense, 2013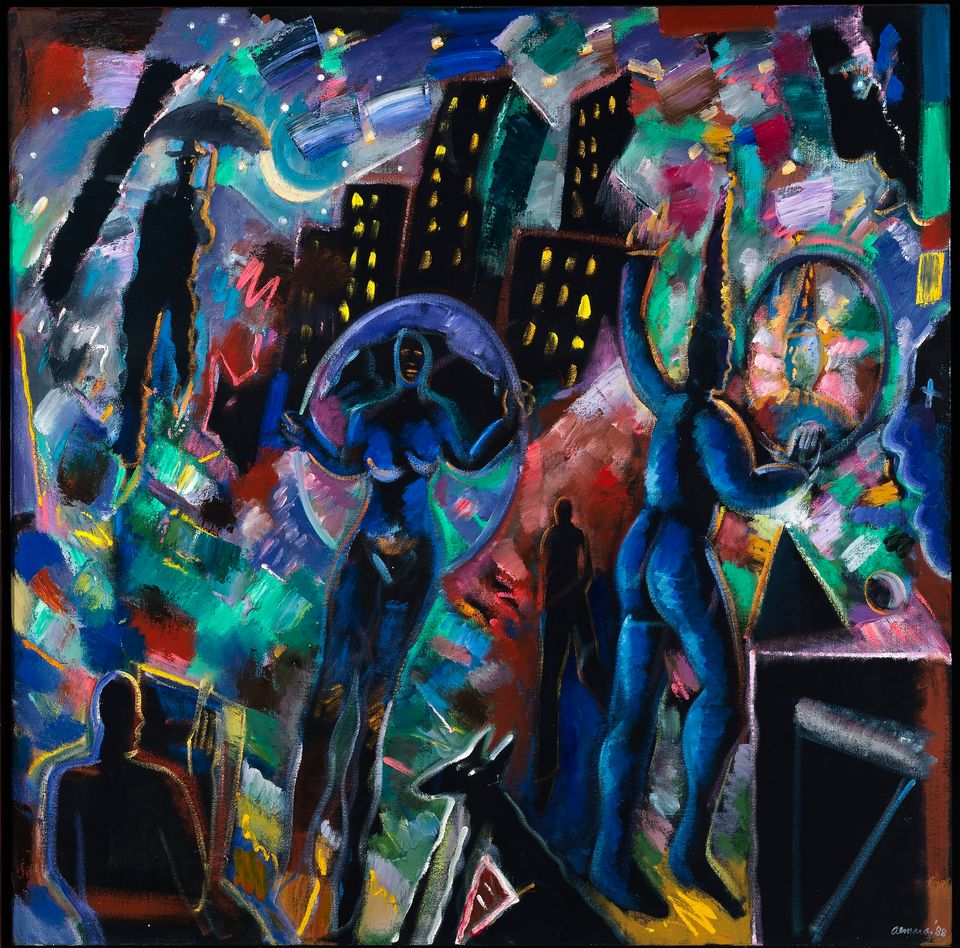 October 24, 2013
–
March 2, 2014
Our America: The Latino Presence in American Art presents the rich and varied contributions of Latino artists in the United States since the mid-twentieth century, when the concept of a collective Latino identity began to emerge.