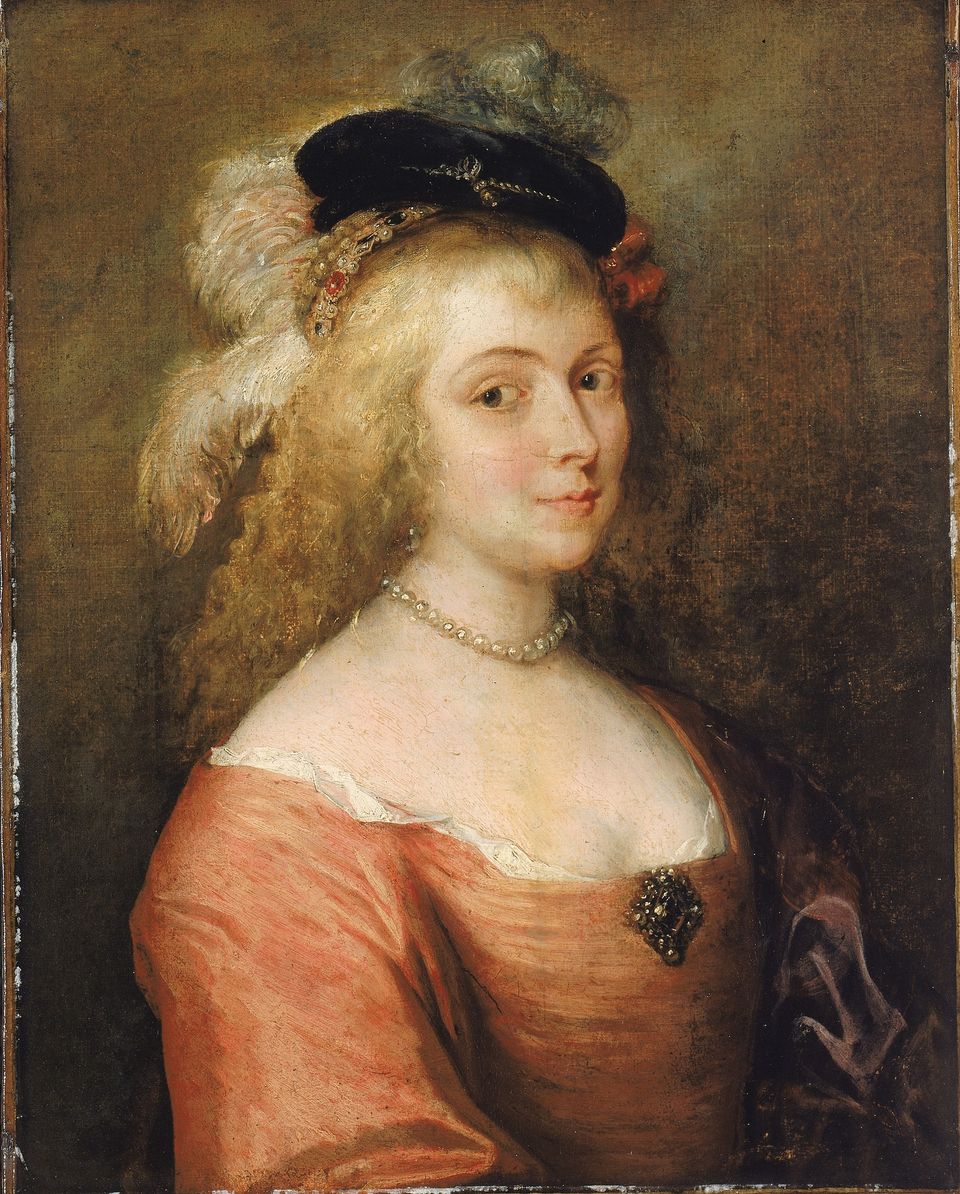 Copied
Unidentified (Flemish), Peter Paul Rubens,
Portrait of Rubens' Wife
, 17th century, oil on canvas, Smithsonian American Art Museum, Bequest of Mabel Johnson Langhorne, 1956.11.28
Title

Portrait of Rubens' Wife

Location

Dimensions

27

1

⁄

8

x

21

1

⁄

4

in. (

69

.

0

x

54

.

0

cm)

Credit Line

Bequest of Mabel Johnson Langhorne

Mediums

Mediums Description

oil on canvas

Classifications

Keywords

Portrait female — Rubens, Wife Of

Object Number

1956.11.28
The subject of this portrait, Helena Fourment, was the second wife of the great Flemish painter Peter Paul Rubens (1577-1640). They married in 1630, when he was fifty-three and she was sixteen. During his lifetime, Rubens's works were much admired and copied by other artists, as in this portrait done by an unidentified artist. Paintings by Rubens, and copies of them, were also popular among nineteenth-century American collectors. Harper's Weekly and other magazines fed public interest in Rubens, printing stories about his family and his beautiful wife Helena. In 1877, Harper's described her as a "proud, stately lady in rich costume, her countenance expressive of languid complacency," attributes nicely captured in this seventeenth-century portrait.