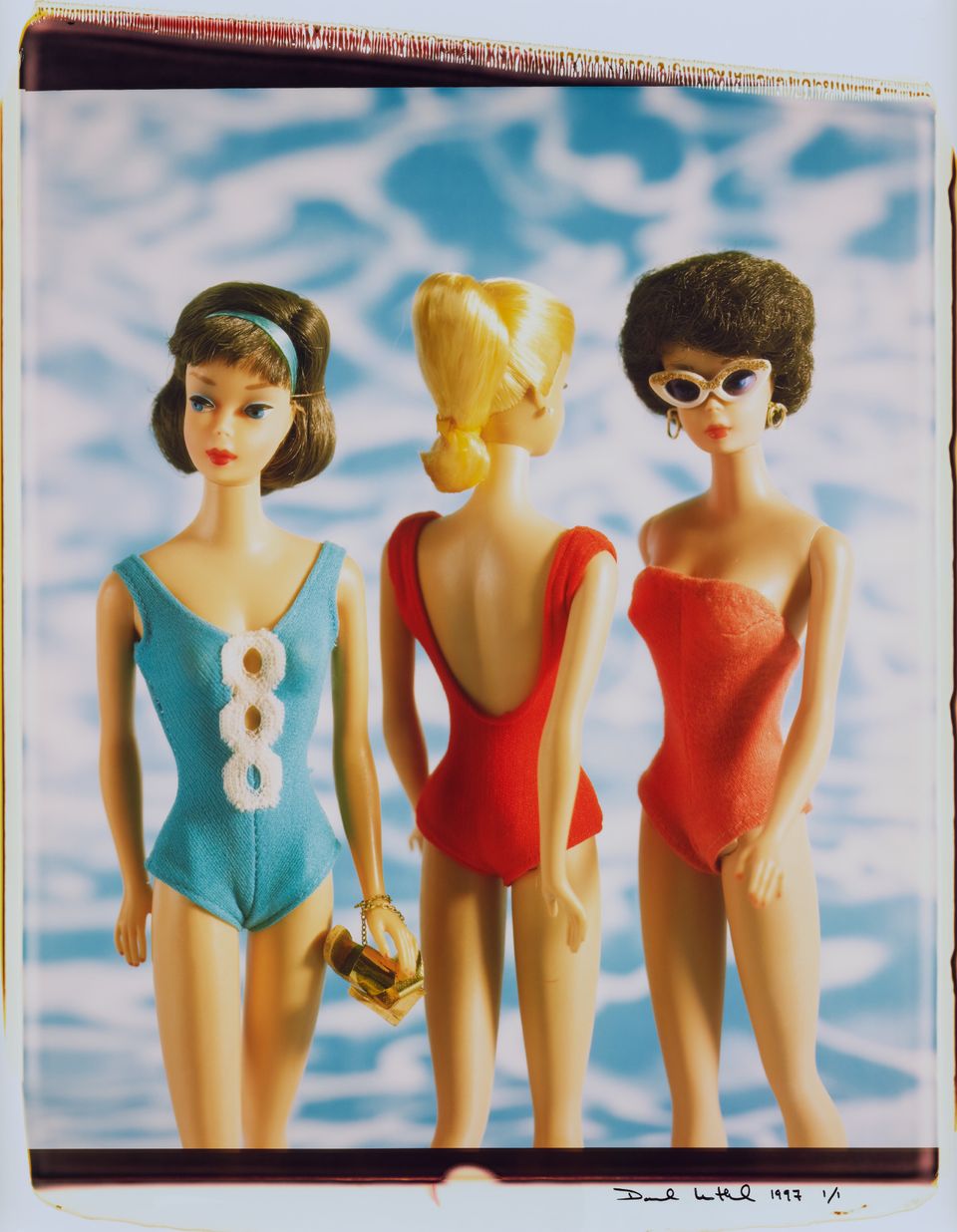 David Levinthal, Untitled from the series Barbie, 1997, Polaroid Polacolor ER Land Film, 24 x 20 inches, Smithsonian American Art Museum, Gift of an anonymous donor © 1997 David Levinthal
Vilified, mocked, and sexualized, Barbie's "problematic" past is easily dismissed as a product of conservative stereotyping designed to uphold gender roles.  But there's something dangerous about simply regarding Barbie's influence as an archaic aftershock of the 1960s. The Barbie series in American Myth & Memory: David Levinthal Photographs recognizes both Barbie's less-than-progressive foundations and her continued prominence as a female icon. And Gabby Douglas springboards our thoughts into the future as we consider the legacy of this timeless doll. 
Each section of SAAM's David Levinthal exhibition features a quote by a celebrity or expert in the related field. Melissa Hendrickson, interpretation and audience research specialist at SAAM and lead coordinator of the quote initiative, says that "the celebrity labels give us an opportunity to think about new ways of interpreting or breaking the mythologies that David Levinthal sheds light on." The labels "bring us back to the present" after we spend a good amount of time in the past with Levinthal's photo series. They help bridge the gap between retrospection and relevancy. 
Gabby Douglas indeed offers a new way of thinking about the dolls. "I believe Barbie has had a lasting history because she has evolved to include all girls and women of every color and size," she says, "It's as though Barbie walked through every aspect of the female experience and challenged herself to reflect her multifaceted cultural journey." In an interesting turn, Douglas implies that Barbie has grown to represent the modern ideals of women. Contrary to the weight-conscious 1960s Slumber Party Barbie, today's Barbies contain myriads, from Curvy to Tall, Beekeeper to Robotics Engineer. Gabby Douglas herself can be found in a Barbie box, as Mattel launched the gymnast's doll in 2017. Barbie has maintained her relevancy as a female icon, not for being a stalwart pioneer of women's rights, but for symbolizing the dominant female ideology of the time.  She acts as a mirror, reflecting onto society its own evolution while simultaneously showing what it lacks. 
Barbie must continue to change with the times and attempt to encompass more of not just the female experience, but the human experience as well. 
Shanti Boyle is an intern in the department of External Affairs and Digital Strategies at SAAM.