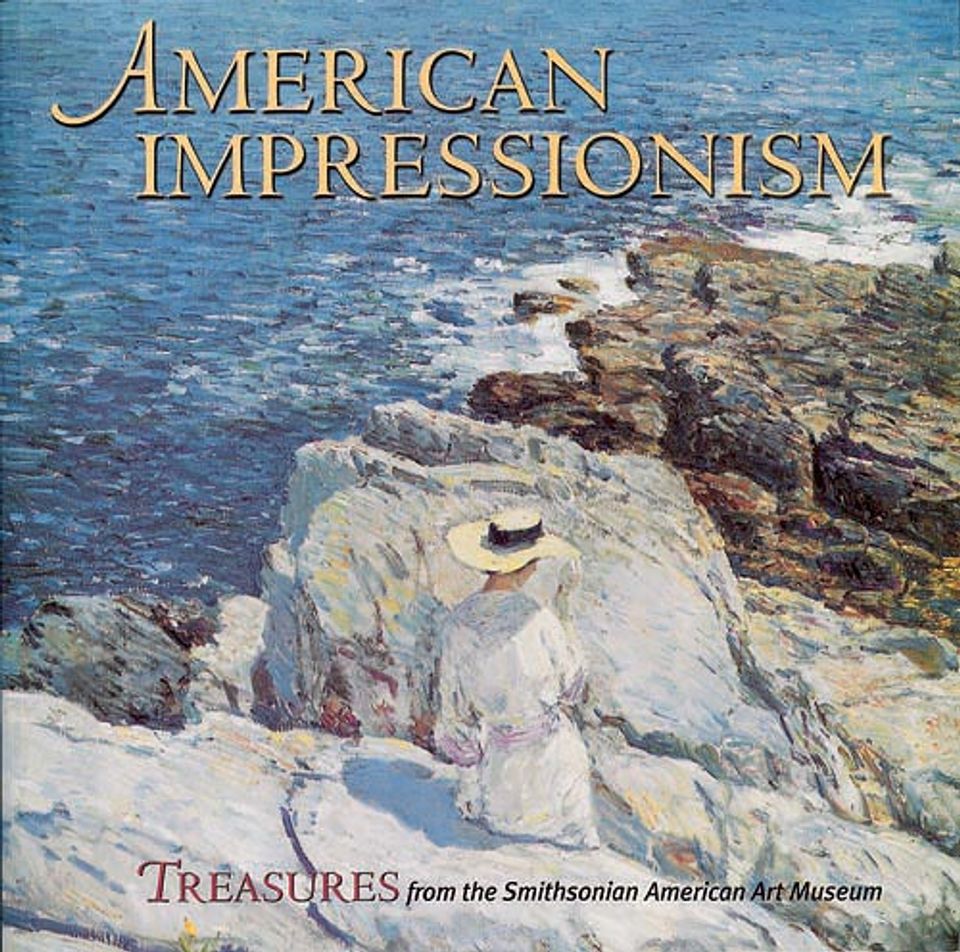 American Impressionism: Treasures from the Smithsonian American Art Museum
Elizabeth Prelinger
American Impressionism: Treasures from the Smithsonian American Art Museum commemorates Treasures to Go, a series of eight exhibitions from the Smithsonian American Art Museum, touring the nation through 2002. The Principal Financial Group is a proud partner in presenting these treasures to the American people.
In this book, view outstanding works by turn-of-the-century painters who often worked outdoors to capture brilliant effects of light and color. A generation of artists such as Childe Hassam, John Twachtman, Thomas and Maria Oakey Dewing, and William Merritt Chase studied abroad and absorbed ideas that were revolutionizing painting in France.
They and other painters, including Theodore Robinson, Mary Cassatt, Robert Reid, Maurice Prendergast, and Daniel Garber, presented compositions using free brushstrokes and their own variations on the impressionist style.
Buy Online
or write to PubOrd@si.edu
Co-Publisher

Copublished with Watson-Guptill Publications

Subjects

Pages

112 pp.: ill. (52 color)