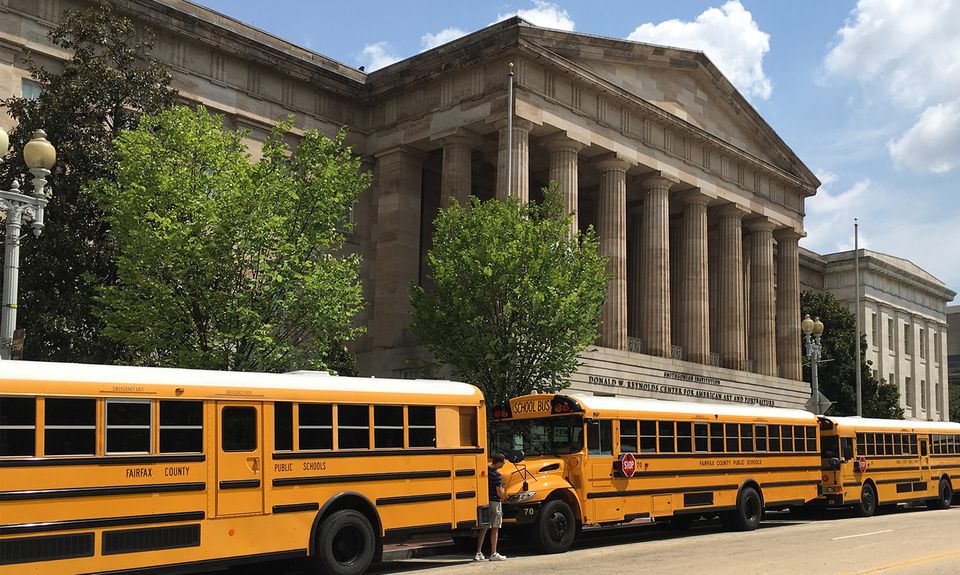 At each of our two locations, museum educators and docents engage students in the experience of viewing art and empower them to make meaningful connections to their curriculum, their world, and themselves. Our interdisciplinary, inquiry-based tours challenge students to investigate American culture, identity, and history through art. Artworks under discussion may span a range of media and historical eras, depending on your selected tour topic. Tours foster critical thinking skills and support both the Virginia Standards of Learning and the Common Core State Standards.
We welcome learners of all styles and abilities, from all settings. As you plan your field trip, allow sixty minutes for students in grades 4 through 12 and those in college. Students in grades K–3 tour for thirty minutes.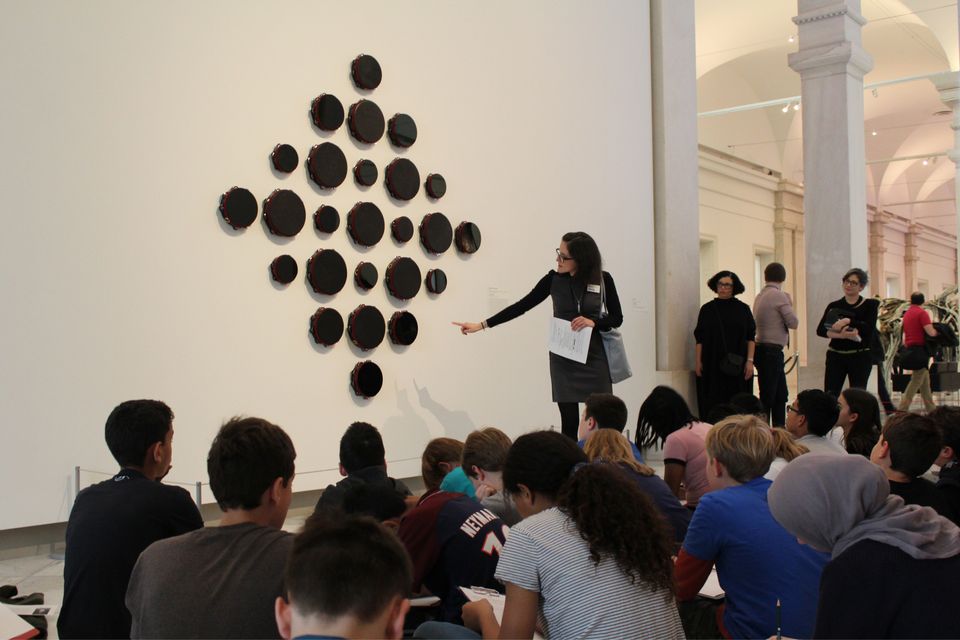 Guided Tours (Reservations Required)
Docent-led school tours require reservations. Please book at least one month in advance. When selecting a date, please identify back-up dates in case your first choice is unavailable. One week before your visit, your lead docent will contact you to discuss your content and curriculum connections. To make a reservation, complete and submit the School Group Request Form.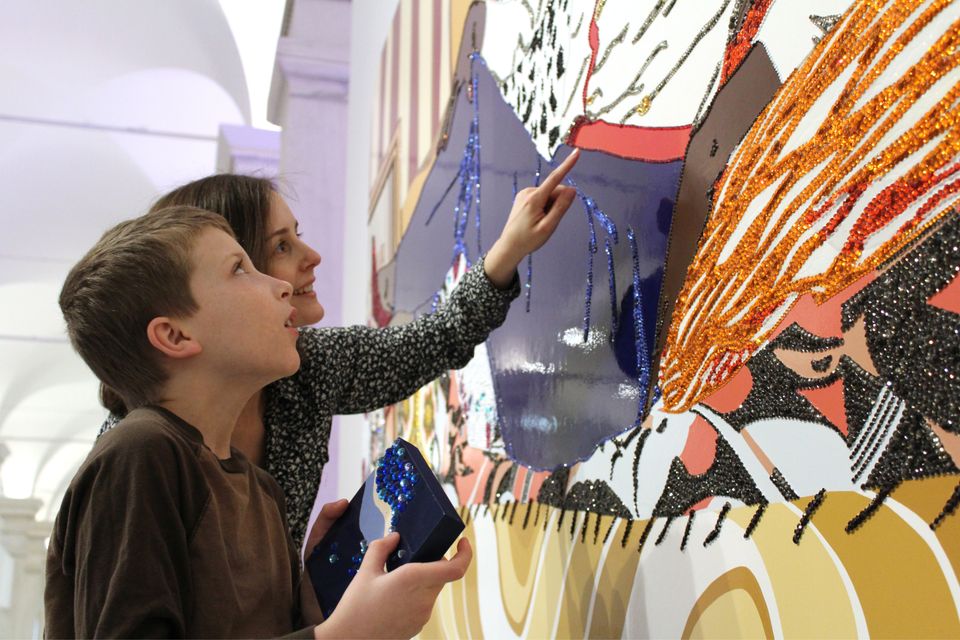 Self-Guided Tours
With a self-guided visit, you are free to explore the collection in a way that best suits your class. In general, for students in kindergarten through second grade, we suggest that you concentrate on a few objects. For older students, we recommend one hour of focused looking and thirty minutes of discussion about the artworks.
Teachers are invited to consult with the Smithsonian American Art Museum staff regarding content for self-guided tours. Contact us via telephone at (202) 633-8550 or at AmericanArtMuseumTours@si.edu. You can also submit your questions using our School Group Request Form.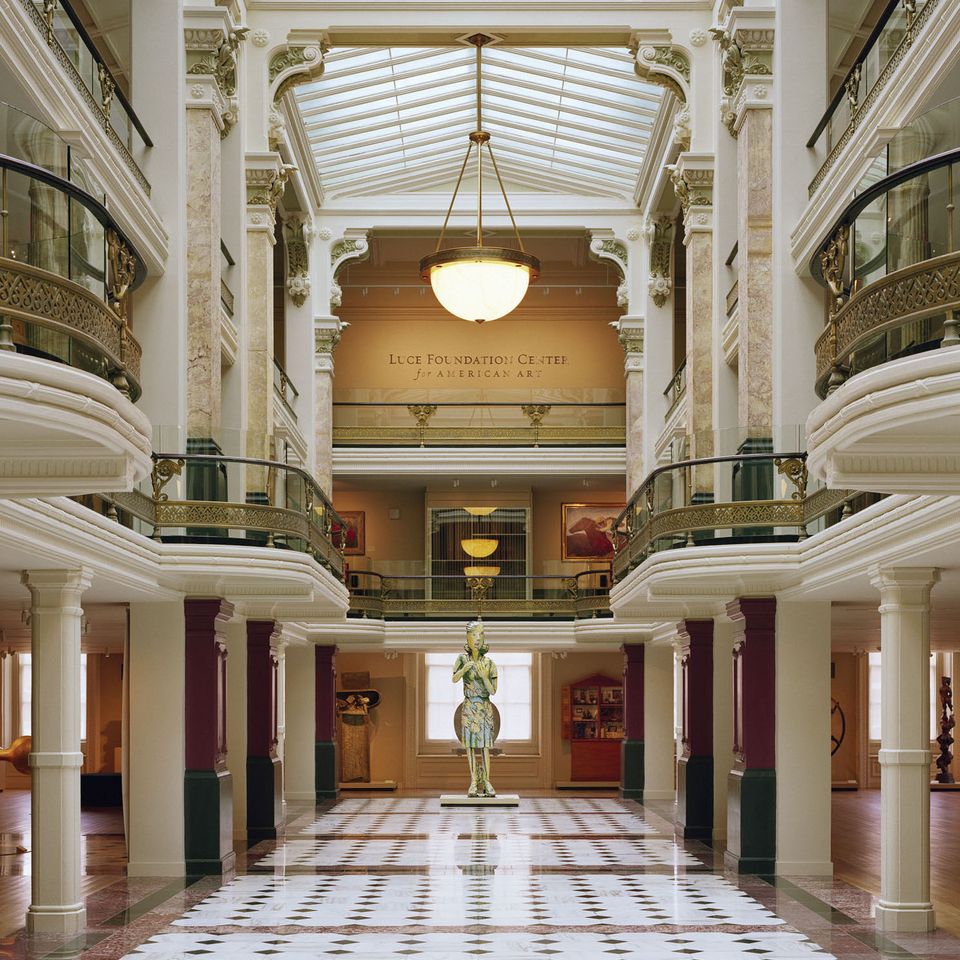 Explore American art from the colonial period through the present day in our historic Penn Quarter building, located at 8th and G Streets NW. In addition to your tour, enjoy lunch in the glass canopy-covered Kogod Courtyard, witness art conservation underway in the Lunder Conservation Center, and browse visible art storage at the Luce Foundation Center.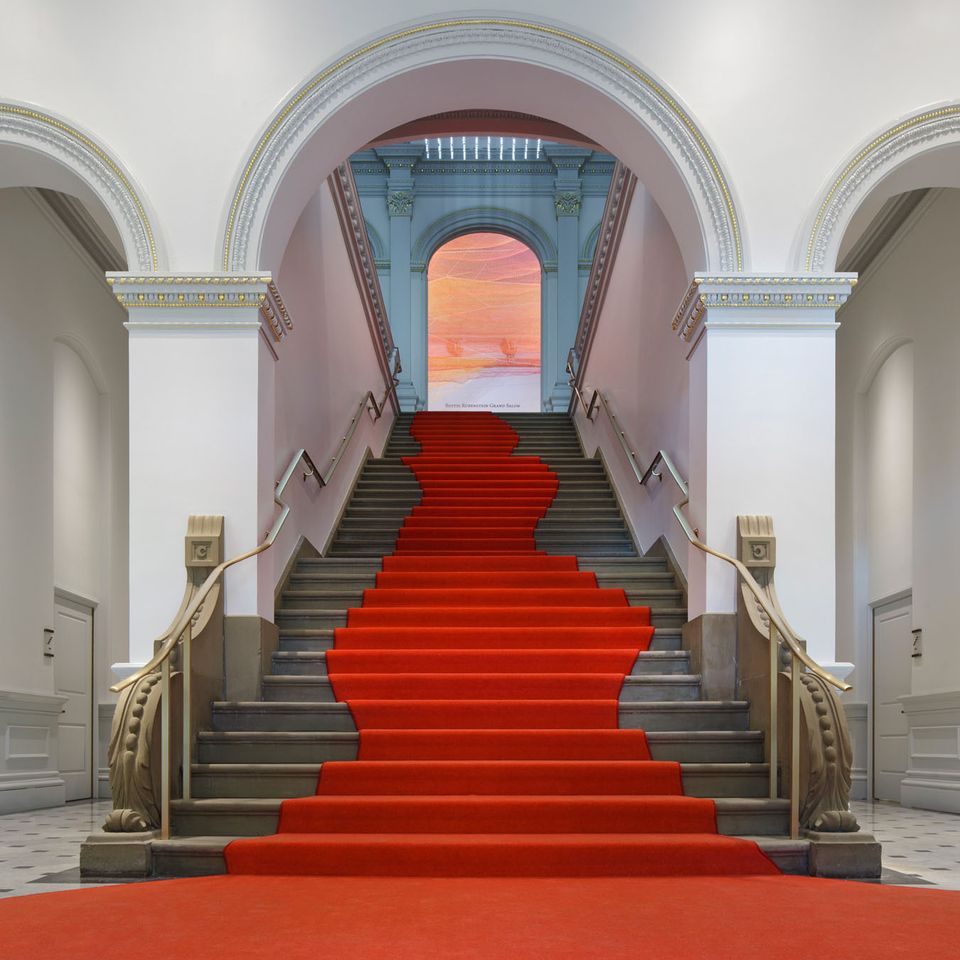 Discover contemporary American craft at the Renwick Gallery, located at 17th and Pennsylvania Avenue NW. Through its permanent collection and rotating special exhibitions, the Renwick features exciting works by artists exploring traditional and innovative approaches to making.
Both guided and self-guided school groups require the following chaperone-to-student ratios:
Grades 1–2: 1 adult per 5 students
Grades 3–6: 1 adult per 10 students
Grades 7–12: 1 adult per 15 students
Chaperones must accompany all student groups at all times. Teachers and chaperones are responsible for their students' behavior. We encourage accompanying adults to support the teacher's goals for the museum visit and to model active listening.
Guidelines for Museum Behavior
Please review the following guidelines with your students and chaperones before visiting the museum. Inappropriate behavior may result in a shortened tour.
Be considerate of other visitors and your docent at all times
Keep at least an arm's length from artwork, pedestals, and exhibition cases
Walk—don't run—in the halls and stairways
Use an "inside voice"
Students may eat their lunches in the Courtyard
Photography without flash or tripod is permitted, except where posted
Security checks may be required for all visitors, and bags may be searched.
We recommend that groups leave bags on the bus or at school.
Pocketknives, scissors, and other sharp implements are not permitted.
To speed entry into the museum, carry as little as possible.
The Smithsonian Institution follows the Homeland Security Advisory System. Under the orange advisory level, the museum will remain open. Under the red advisory level, the museum will close. All our school visits are canceled when any nearby school district is closed or delayed in opening (i.e., District of Columbia, counties of Montgomery, Fairfax, Prince George's, and Arlington, and cities of Falls Church and Alexandria). Prince William, Anne Arundel, and Howard are considered outlying districts and do not affect our policy.