The exhibition presented the majority of individual items— more than 350 objects—from the collective archive of artworks and related materials. There were 46 original preparatory drawings and collages by Christo on display, including eight masterful, large-scale drawings, each 8 feet wide, and a 58-foot-long scale model. More than 240 photographs by Wolfgang Volz, Gianfranco Gorgoni and Harry Shunk reveal the complex process of constructing the Running Fence and the many personalities involved with the project. A sequence of 22-foot-wide high-definition images of Running Fence are projected at the exhibition entrance to convey to visitors the breadth and scale of the completed project. The exhibition also included components from the actual project, including a nylon fabric panel and steel pole that visitors can touch.
This exhibition is organized by George Gurney, deputy chief curator.
The museum is grateful for the honorary participation and encouragement of these distinguished Californians: Congresswoman Nancy Pelosi, Speaker of the House; Senator Dianne Feinstein; Senator Barbara Boxer; Congresswoman Lynn Woolsey; Congresswoman Doris Matsui; Attorney General Jerry Brown; and Mayor Gavin Newsom and First Lady Jennifer Newsom, San Francisco.
April 2, 2010
–
September 26, 2010
Open Daily, 11:30 a.m.–7:00 p.m
Free Admission
The Smithsonian American Art Museum appreciates the support of these generous friends who contributed to the Running Fence exhibition and book: Edwin C. and Jeanne Anderson, George W. Cogan and Fannie Allen, David C. Copley, Louis Corrigan, Tania and Tom Evans, Shelby and Frederick Gans, Goldman Fund, Agnes Gund, Marin Convention and Visitors Bureau, Nion McEvoy, Joan and Alan Mirken, Steve Oliver, Bernard Osher Foundation, Anthony Otten and Janice Kim, Jeannie Schulz, Sonoma County Tourism Bureau, Nancy Stephens and Rick Rosenthal, Roselyne Swig, and Mike Wilkins and Sheila Duignan.
Films
The museum commissioned a new film, The "Running Fence" Revisited, created for the exhibition by Wolfram Hissen from EstWest films. It was shown in the exhibition galleries, as was Running Fence (1978), a film by the legendary American filmmakers Albert and David Maysles with Charlotte Zwerin, and Running Fence with Commentary (2004, Plexifilm).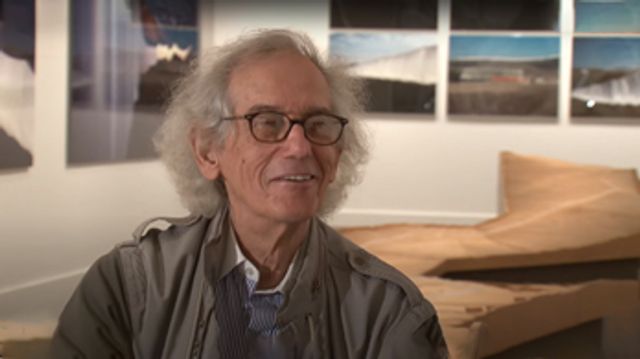 born Gabrovo, Bulgaria 1935-died New York City 2020
1935
Christo: American Bulgarian-born Christo Vladimirov Javacheff, June 13, Gabrovo, of a Bulgarian industrialist family.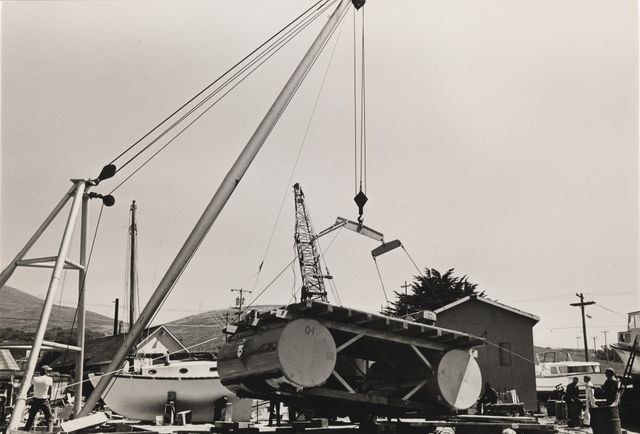 born Casablanca, Morocco 1935-died New York City 2009
1935
Christo: American Bulgarian-born Christo Vladimirov Javacheff, June 13, Gabrovo, of a Bulgarian industrialist family.