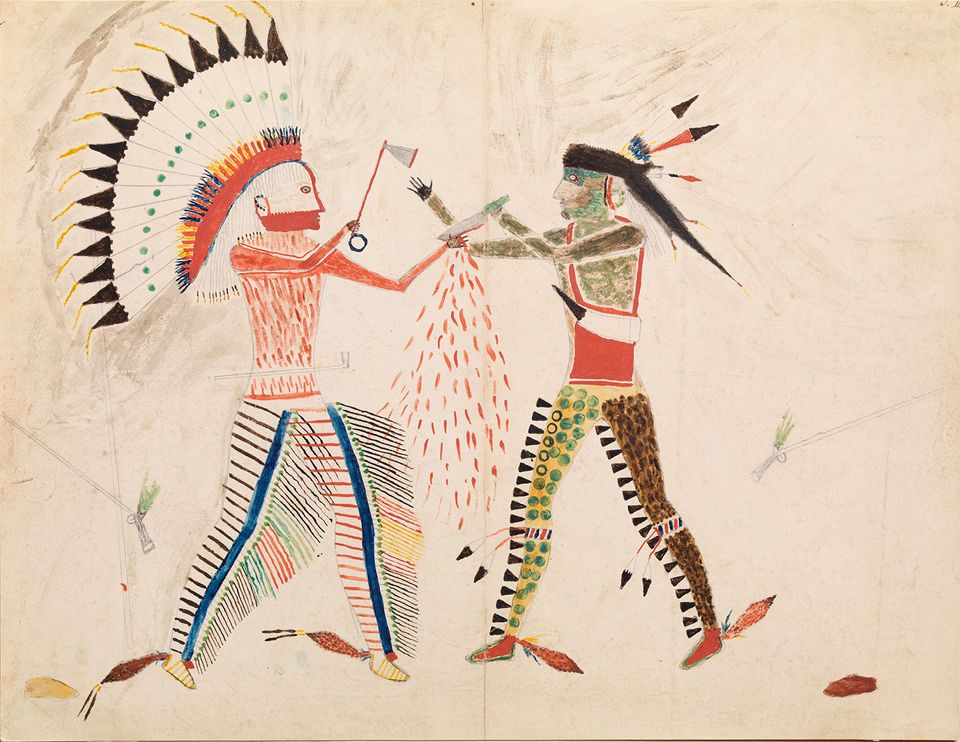 About this Artwork
Mató-Tópe borrowed Bodmer's brushes and watercolors to paint a picture of one of his prized accomplishments, the defeat of a Cheyenne chief. Prince Maximilian described the Mandan chief 's story:
In a fight against the Cheyennes, he had marched off with the Manitaries [Minnetarees]. When they were riding against the enemy, a Cheyenne-chief came and shouted: "Is Mató-tope among you?" The latter rode fastly ahead, they fired at each other and fought, but the powder-horn of the Mandan was shot into pieces and he could not load any more. Now they sprang from their horses and went one against the other, The Cheyenne pulled his knife and wanted to stab Mató-tope, but the latter caught the knife, whereby he was severely wounded and stabbed the Cheyenne.
Mató-Tópe gave this watercolor to Prince Max.