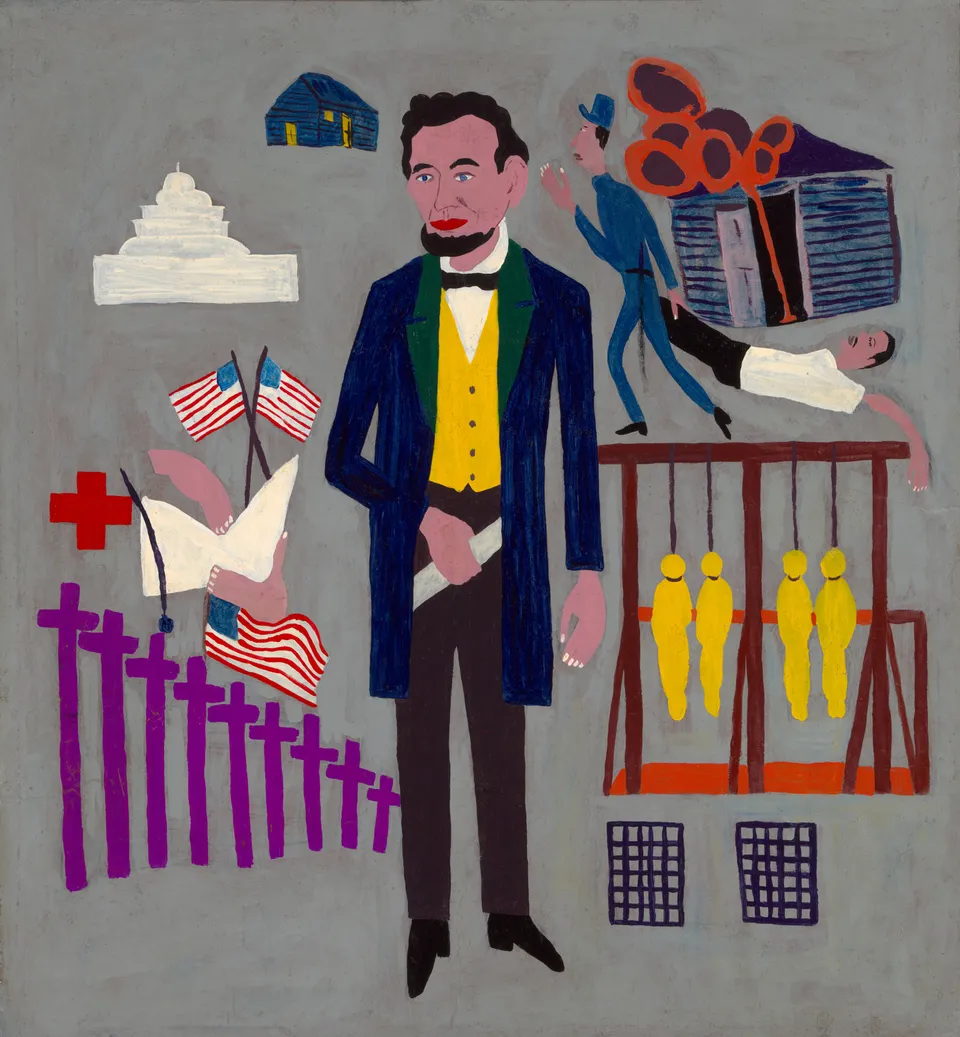 Copied
William H. Johnson,
Abraham Lincoln
, ca. 1945, oil on paperboard, Smithsonian American Art Museum, Gift of the Harmon Foundation, 1967.59.643
Title

Abraham Lincoln

Artist

Dimensions

36

1

⁄

4

x

33

3

⁄

8

in. (

92

.

1

x

84

.

7

cm.)

Credit Line

Gift of the Harmon Foundation

Mediums

Mediums Description

oil on paperboard

Classifications

Keywords

Occupation — political — president
Portrait male — Lincoln, Abraham
State of being — death — execution
Emblem — cross
History — United States — Civil War
Object — other — flag

Object Number

1967.59.643
Johnson's painting identifies key episodes in the life of Abraham Lincoln (1809--1865), from the log cabin where he grew up, to his election to the U.S. House of Representatives (symbolized by the U.S. Capitol), the capture of his assassin John Wilkes Booth, and the execution of Booth's co-conspirators. The crosses at the lower left honor the deaths of more than fifty thousand soldiers--Northern and Southern--who lost their lives at the battle of Gettysburg, which was considered the turning point in the Civil War. The red cross is likely a reference to Clara Barton, the government office-worker-turned-nurse who, with Lincoln's blessing, tended wounded soldiers on the battlefield. The flags and the hands holding the paper refer to the Gettysburg Address in which the sixteenth president reaffirmed that the nation, which had been "conceived in Liberty," was "dedicated to the proposition that all men are created equal." On the right, a Union soldier drags Booth from the burning barn in northern Virginia where he had hidden after killing Lincoln. Below are prison bars and a scaffold from which Booth's co-conspirators hang.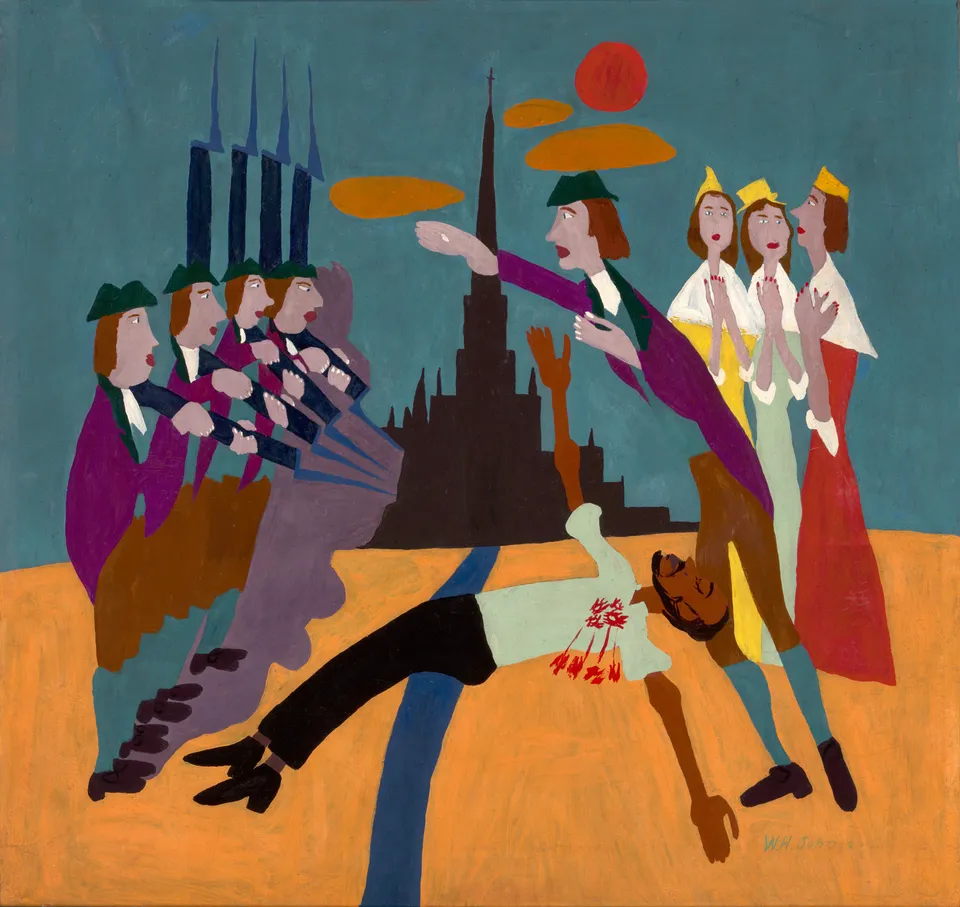 October 13, 2023
–
February 25, 2024
William H. Johnson's Fighters for Freedom series from the mid-1940s is a tribute to African American activists, scientists, teachers, and performers as well as international heads of state working to bring peace to the world. The exhibition Fighters for Freedom: William H. Johnson Picturing Justice is drawn entirely from the collection of more than 1,000 works by William H. Johnson given to the Smithsonian American Art Museum by the Harmon Foundation in 1967 and reminds us that individual achievement and commitment to social justice are at the heart of the American story.