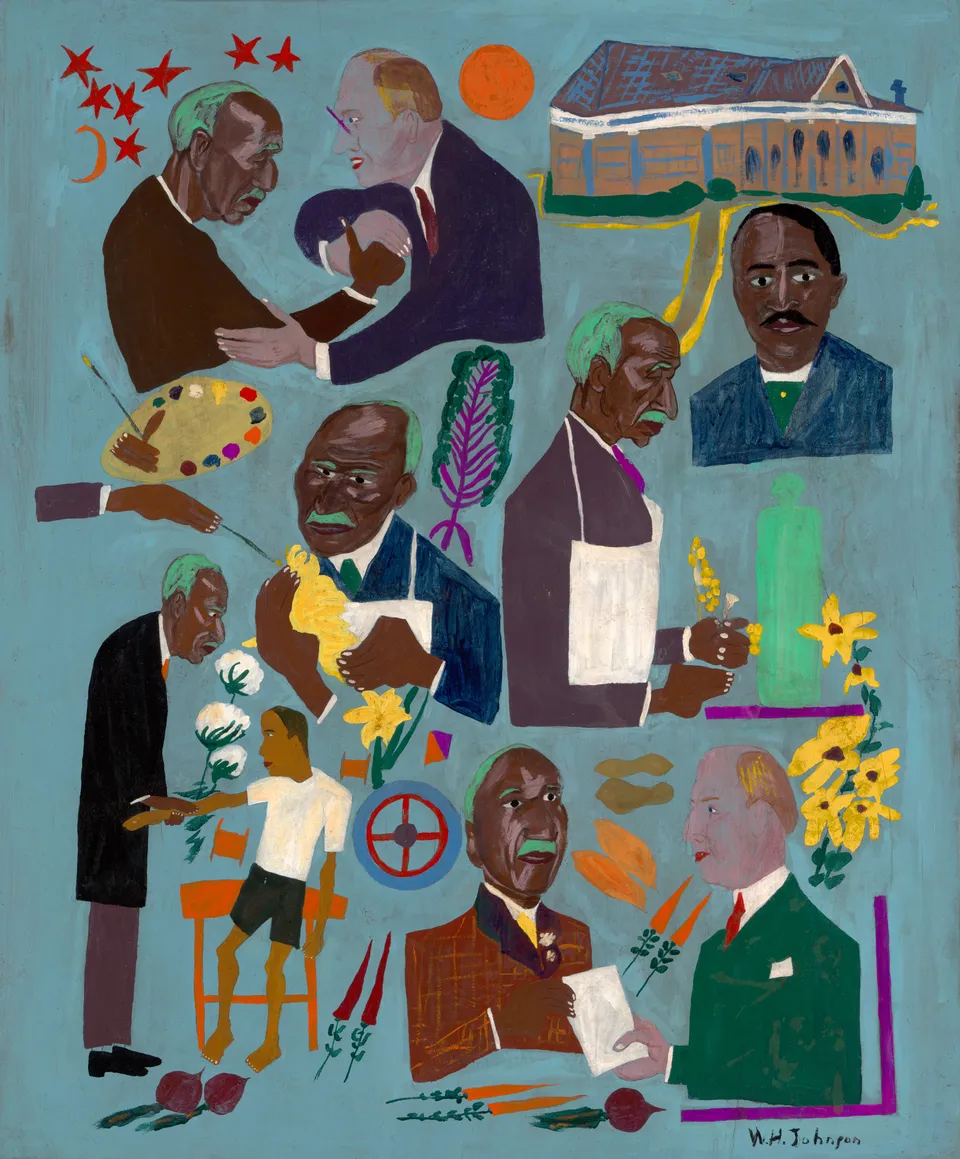 Copied
William H. Johnson,
Dr. George Washington Carver
, ca. 1945, oil on plywood,
32
1
⁄
2
x
26
3
⁄
4
in. (
82
.
6
x
67
.
9
cm.), Smithsonian American Art Museum, Gift of the Harmon Foundation, 1967.59.597
Title

Dr. George Washington Carver

Artist

Dimensions

32

1

⁄

2

x

26

3

⁄

4

in. (

82

.

6

x

67

.

9

cm.)

Credit Line

Gift of the Harmon Foundation

Mediums

Mediums Description

oil on plywood

Classifications

Keywords

Figure group
History — United States
Portrait male — Carver, George Washington
Occupation — science — botanist
Portrait male — Roosevelt, Franklin Delano
African American

Object Number

1967.59.597
The impact of George Washington Carver's (ca. 1864--1943) research on the science of agronomy and specifically on southern agriculture is incalculable. His work on crop rotation--alternating cotton with soybeans, cowpeas, and sweet potatoes to return nitrogen to the soil--revitalized cotton farming after years of declining production. Carver's motivation was not simply to improve the economics of cotton cultivation. He was committed to helping undernourished subsistence farmers improve their yields and grow crops that would improve their diets. He sent students into the countryside to teach cultivation techniques, livestock care, and food preservation practices. They spoke with farmers and passed out informational brochures with recipes for nutritious food. By the early twentieth century, Carver's work developing hundreds of new uses for agricultural products earned international acclaim. At the upper left, Johnson shows him shaking hands with President Franklin Roosevelt; at lower right, he receives an award from Henry Ford.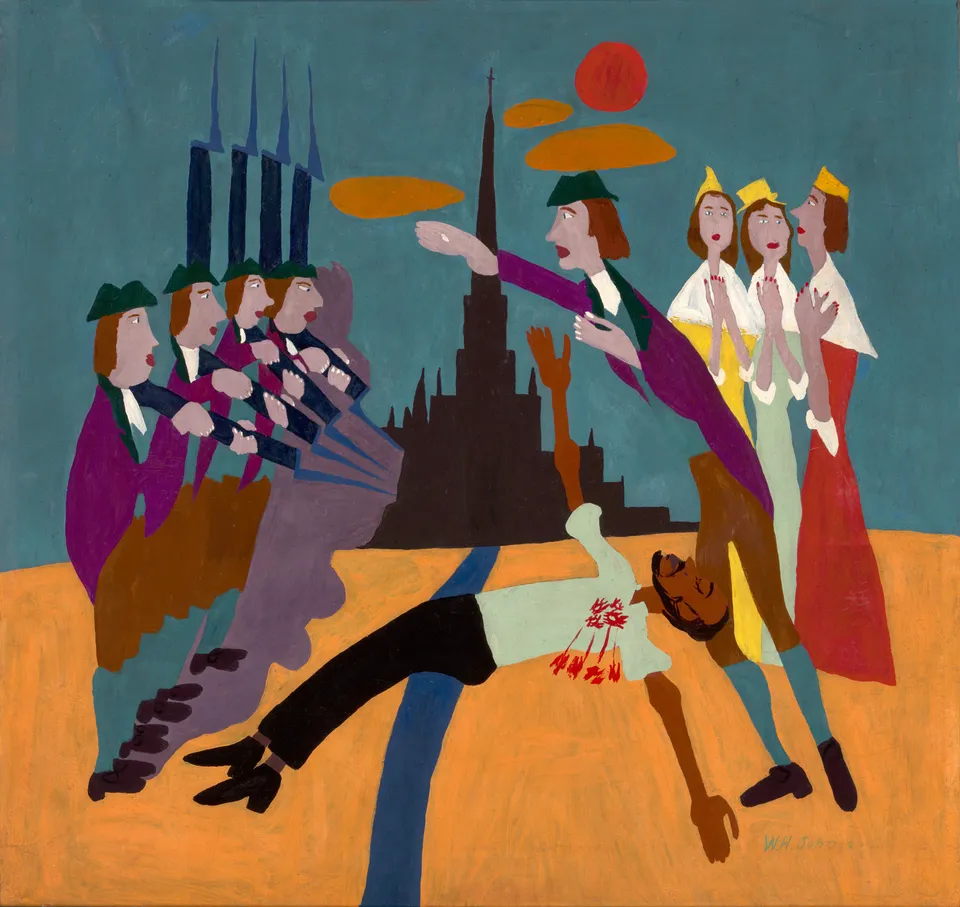 March 8, 2024
–
September 8, 2024
William H. Johnson's Fighters for Freedom series from the mid-1940s is a tribute to African American activists, scientists, teachers, and performers as well as international heads of state working to bring peace to the world. The exhibition Fighters for Freedom: William H. Johnson Picturing Justice is drawn entirely from the collection of more than 1,000 works by William H. Johnson given to the Smithsonian American Art Museum by the Harmon Foundation in 1967 and reminds us that individual achievement and commitment to social justice are at the heart of the American story.