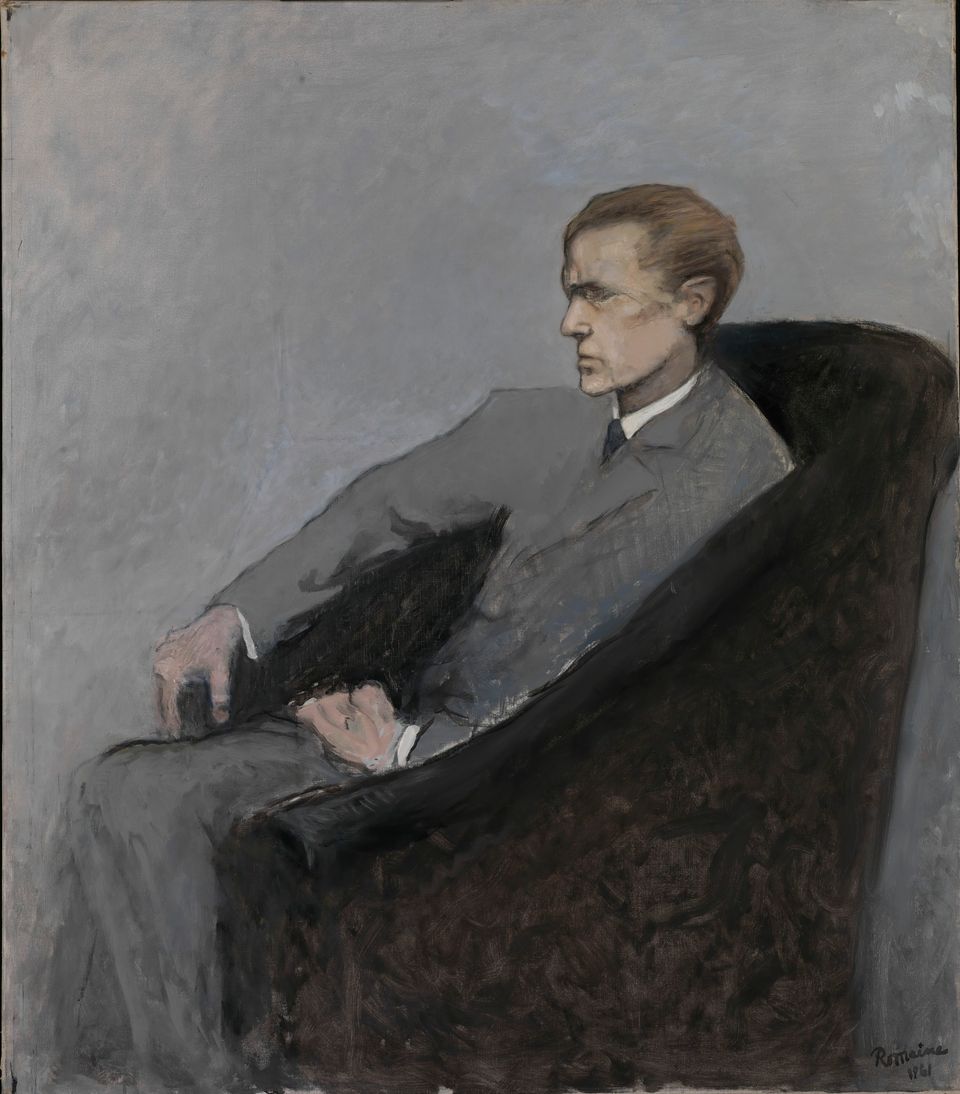 Copied
Romaine Brooks,
Le Duc Uberto Strozzi
, 1961, oil on canvas, Smithsonian American Art Museum, Gift of the artist, 1968.18.7
Title

Le Duc Uberto Strozzi

Artist

Dimensions

45

3

⁄

8

x

39

1

⁄

4

in. (

115

.

2

x

99

.

8

cm)

Credit Line

Gift of the artist

Mediums

Mediums Description

oil on canvas

Classifications

Keywords

Occupation — other — aristocrat

Object Number

1968.18.7
Brooks met Uberto Strozzi, a descendant of the noble Renaissance Florentine family of art collectors and patrons, while living in Italy during World War II. In 1961, at the age of eighty-seven, Brooks returned to painting after nearly thirty years to produce this final portrait of her longtime friend. The simple, monumental composition of the sitter in profile view, the nuanced gray tonalities, and delicately layered paint continue the artist's lifelong commitment to creating strong and quietly elegant portraits in a spare visual style. The sketchiness of the surface, the duke's slightly slumped pose, and the blurriness of his expression suggest a poignant mood of faded privilege, remembrance, and old age.
The Art of Romaine Brooks, 2016