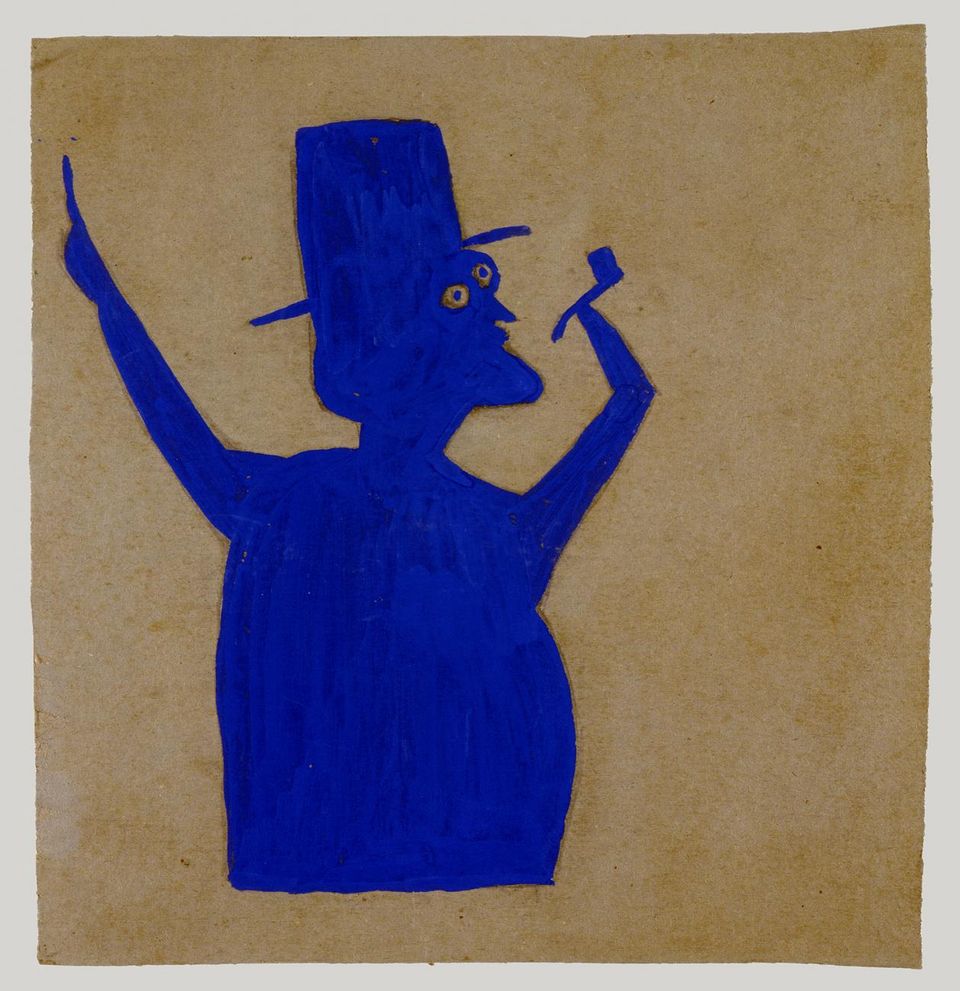 Bill Traylor, Truncated Blue Man with Pipe, ca. 1939–1942, poster paint and pencil on cardboard. Louis-Dreyfus Family Collection © 1994, Bill Traylor Family Trust. Photo: William Louis-Dreyfus Foundation Inc.
Bill Traylor (ca. 1853–1949) is among the most important American artists of the twentieth century. Born into an enslaved family in rural Alabama, he was an eyewitness to history–the Civil War, Emancipation, Reconstruction, Jim Crow segregation, the Great Migration, and the steady rise of African American urban culture in the South.  
Between Worlds: The Art of Bill Traylor offers the most comprehensive look at Traylor's work to date, with 155 of his most important pieces represented. It is the story of  how one man's visual record of African American life gives larger meaning to the story of his nation.  
According to Leslie Umberger, curator of folk and self-taught art at the Smithsonian and curator of Between Worlds, "The title comes from looking at this very long life that Traylor lived between the 19th century and the 20th century. He lived between slavery and freedom, between an old plantation culture and this evolving African American world in the south. Most of all, between black and white cultures. He was always caught between all of those things and in the imagery when you look carefully you see him always navigating all of these things, always balancing between worlds."
Listen to curator Leslie Umberger talk about the exhibition in the video below: