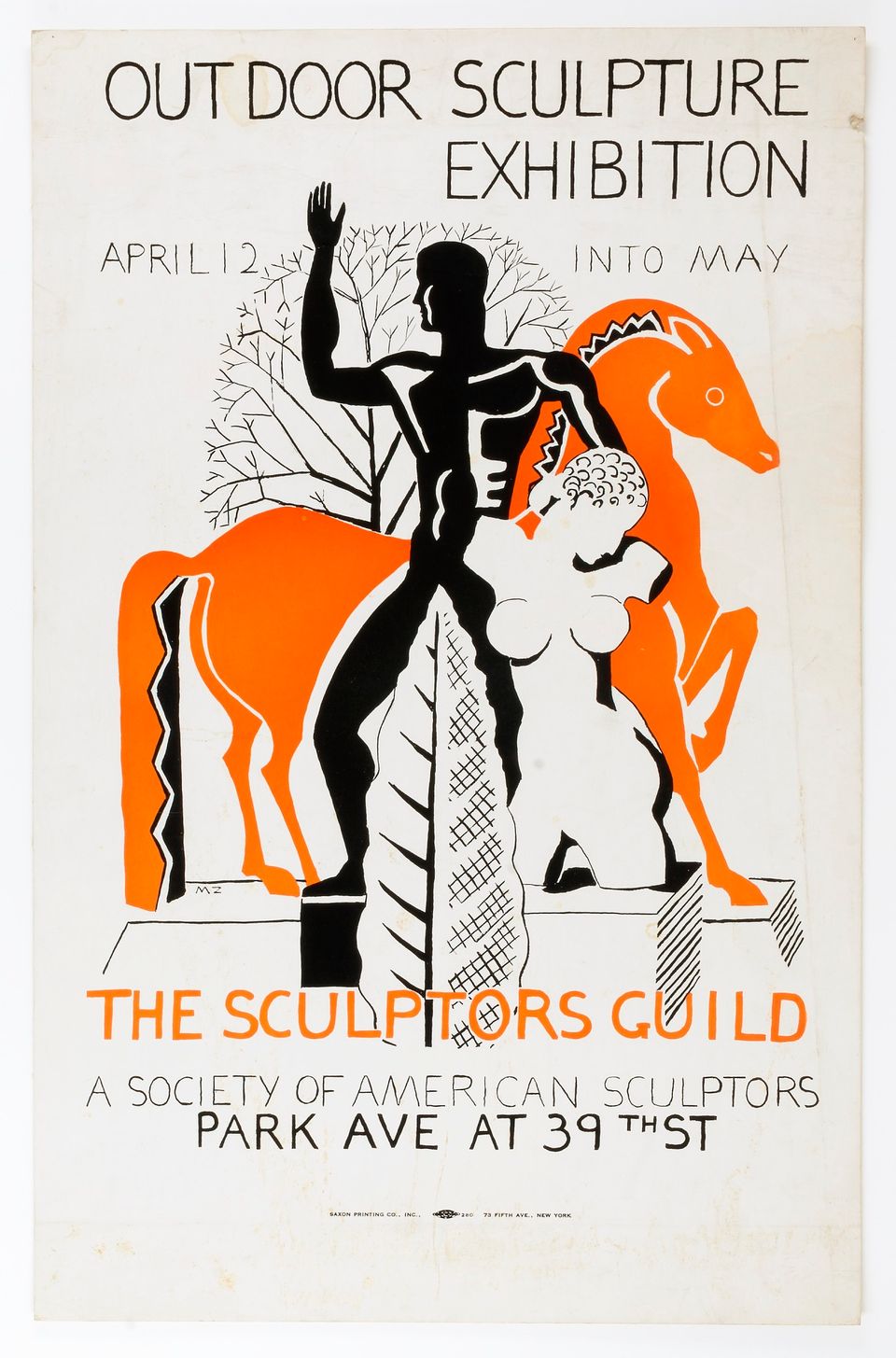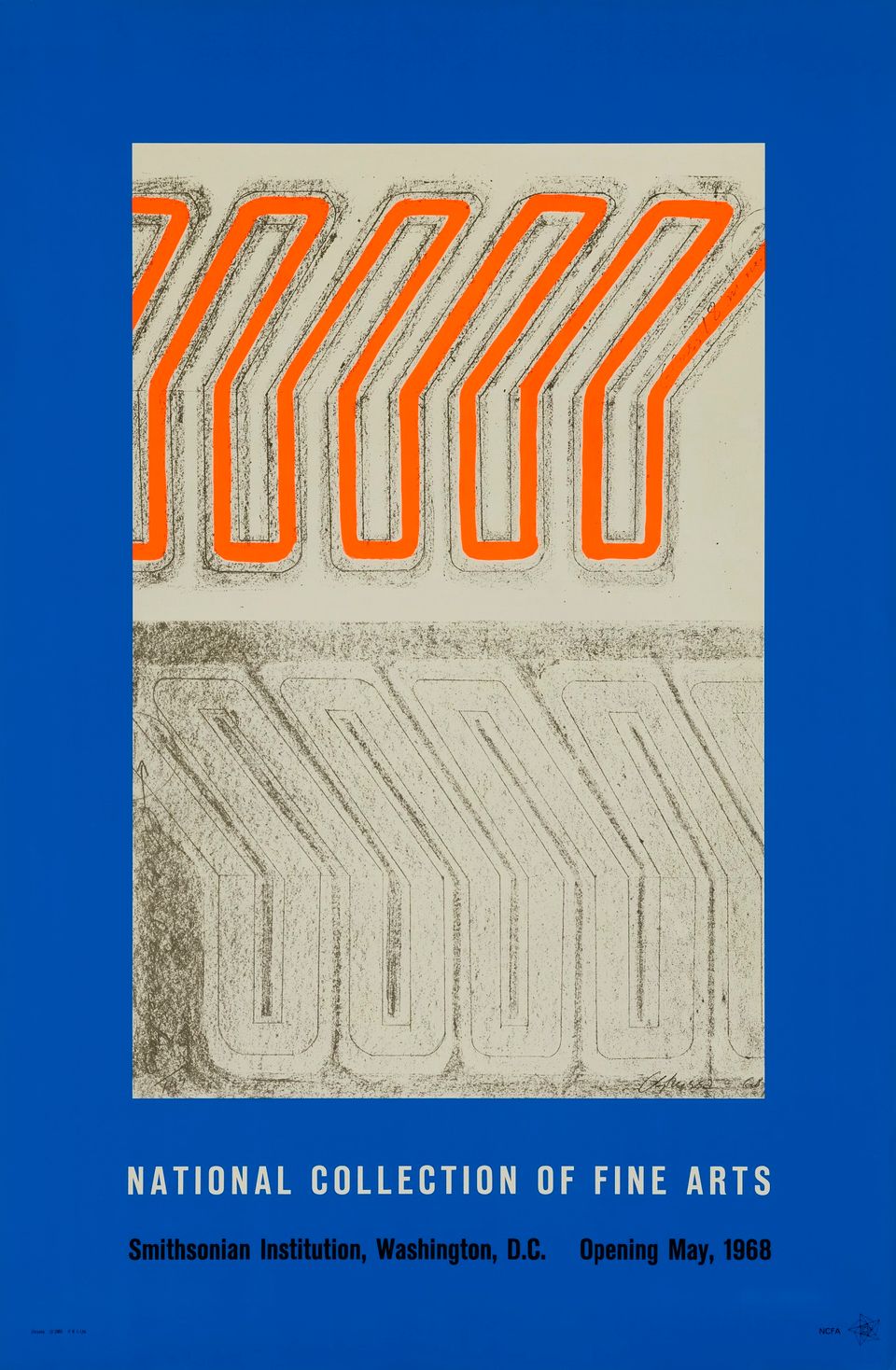 Do you have a print that you want to learn more about? Since artists often use printmaking media to create "multiples," how can you tell whether what you own is an original print or a reproduction copy?
It can be difficult to answer these questions without taking the item to a museum print curator, auction house or certified art appraiser. The condition of a print will also be an important factor in determining its market value. To begin your research, look for a catalogue raisonné (a complete listing of the artist's works), if one has been published for that artwork.
Traditionally, printing has been defined as the transferring of ink from a prepared printing surface (a wood block, metal plate or stone carrying the image) to a piece of paper or other similar material. Techniques include three basic types—the ink is on the raised parts of the printing surface (relief), in lowered grooves (intaglio) or on the surface itself (planographic). Common relief techniques include woodcuts and linocuts. Intaglio processes include etchings and engravings. Planographic processes include lithography and serigraphy. Each technique maintains the character of the marks made by the artist during the creative process. Other techniques include monotypes and digital prints or combinations of more than one technique.
Prints exist in multiples. Each impression is considered to be an original. The total number of prints (or impressions) made of one image is an "edition." The number may appear on the print with the individual print number as a fraction, such as 5/25, meaning this particular print is the fifth of twenty-five produced.
Reproductions are often incorrectly referred to as prints. Items advertised as fine-art prints or limited edition prints are sometimes photomechanical reproductions of paintings or drawings. Such reproductions use the same commercial printing processes used in producing magazine illustrations. The artist's involvement is not required. Reproductions have the virtue of being less expensive than originals, but they are not considered original artworks.
Print Information Resources
Here are some recommended print information resources.
Cahn, Joshua Binion, ed. What is an Original Print? Principles Recommended by the Print Council of America. New York: Print Council of America, 1964.
Currier & Ives: A Catalogue Raisonné: A Comprehensive Catalogue of the Lithographs of Nathaniel Currier, James Merrit Ives, and Charles Currier, including Ephemera Associated with the Firm, 1834–1907. Detroit: Gale Research Company, 1984.
Gascoigne, Bamber. How to Identify Prints. A Complete Guide to Manual and Mechanical Processes from Woodcut to Ink Jet, rev. ed. New York: Thames and Hudson, 2004.
Griffiths, Antony. Prints and Printmaking: An Introduction to the History and Techniques. London: British Museum, 1980.
Nadeau, Luis. Encyclopedia of Printing, Photographic and Photomechanical Processes. Fredericton, New Brunswick, Canada: 1994.
Riggs, Timothy. The Print Council Index to Oeuvre-Catalogues of Prints by European and American Artists.Millwood, N.Y.: Kraus International Publications, 1983. (For an updated online version see printcouncil.org.)
Ross, John, and Clare Romano. The Complete Screenprint and Lithograph: The Art and Technique of the Screen Print, the Lithograph, Photographic Techniques, Care of Prints, the Dealer and the Edition, Collecting Prints, Print Workshop, Sources and Charts. New York: Free Press, 1974.
Stauffer, David McNeely, and Mantle Fielding. American Engravers upon Copper and Steel. New Castle, Del.: Oak Knoll Books, 1994.
Steiner, Bill. Audubon Art Prints: A Collector's Guide to Every Edition. Columbia, S.C.: University of South Carolina Press, 2003.
Turner, Silvie. Print Collecting. New York: Lyons & Burford, 1996.
Watrous, James. American Printmaking: A Century of American Printmaking, 1880–1980. Madison: University of Wisconsin, 1984.
Selected Internet Resources
To learn more about prints, techniques of printmaking, and determining "authenticity" or to help establish the value of your prints, see the following Web sites
Poster and Reproduction Resources
Is your love of fine art deeper than your pocketbook? Would you be happy with a reproduction, poster, or slide of a famous work? Most local print and frame shops have catalogs of commercially available posters. Or try searching the Web. Just use your favorite search engine and type in "art posters" or "art reproductions." Remember that some artworks are not reproduced in poster or slide format.

If you're longing for a specific image, and you know which museum owns the artwork, contact that museum's gift shop to see if a poster or reproduction is available.
If you're still unable to locate a particular image, some companies may help you locate a hard-to-find poster or reproduction for a fee.

Haddad's Fine Arts
(800) 942-3323
haddadsfinearts.com
**not available for sale to individuals; ask your local gallery to order for you
New York Graphic Society
130 Scott Road
Waterbury CT 06705
(800) 677-6947
**not available for sale to individuals; ask your local gallery to order for you