The Smithsonian American Art Museum maintains a collection of thousands of works of art. While all of these works reflect America's rich artistic and cultural history, not all of them fit on our gallery walls. The majority of the collection is in an off-site facility, but in the Luce Foundation Center, you'll be able to take a peek behind the scenes to discover just a few of the works that are held in storage. We invite you to go beyond the galleries to explore the depth and breadth of our collection.
Here you can listen to a tour of the Luce Foundation Center online. Find the stop number in one of the sections below.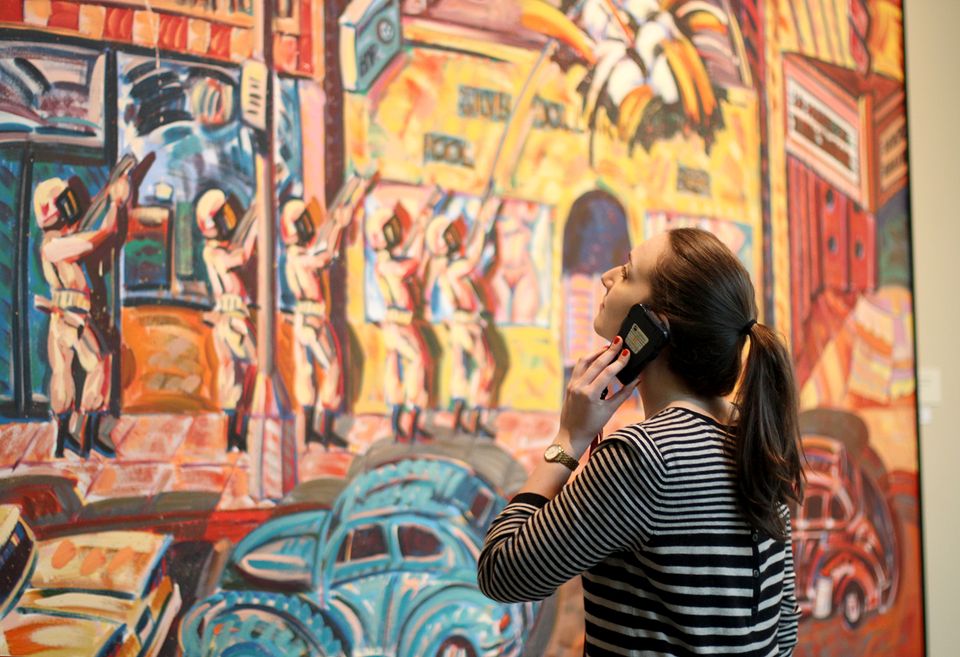 Luce Center Tour Stops
Over 100 collection objects have been highlighted in this tour.