Luce Unplugged is a free local concert series held in the Smithsonian American Art Museum's Luce Foundation Center for American Art.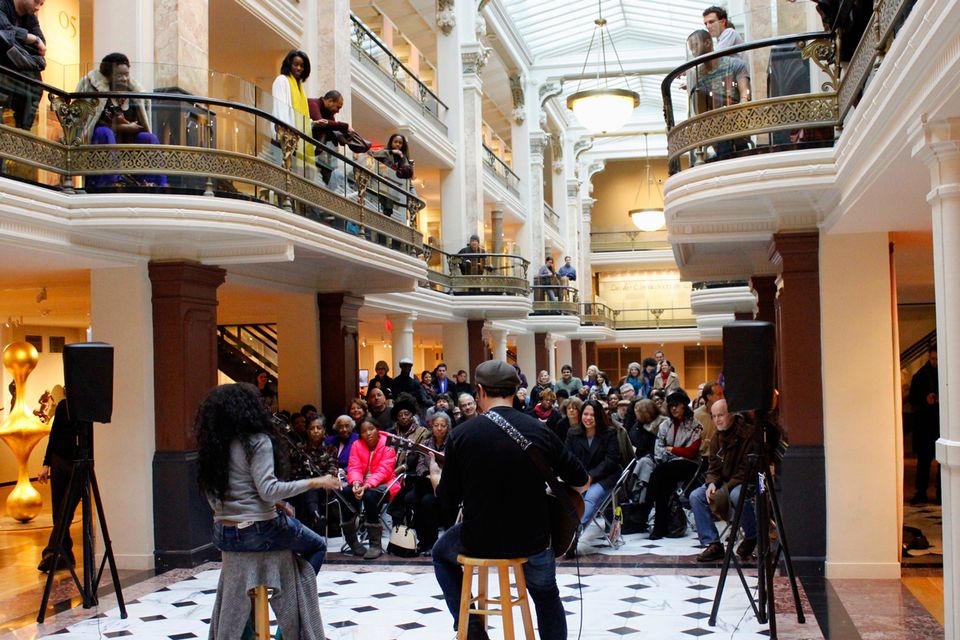 Our in-gallery concert series is currently on hiatus due to COVID-19 precautions. Stay tuned for updates about future shows.
Luce Listening Party with Hometown Sounds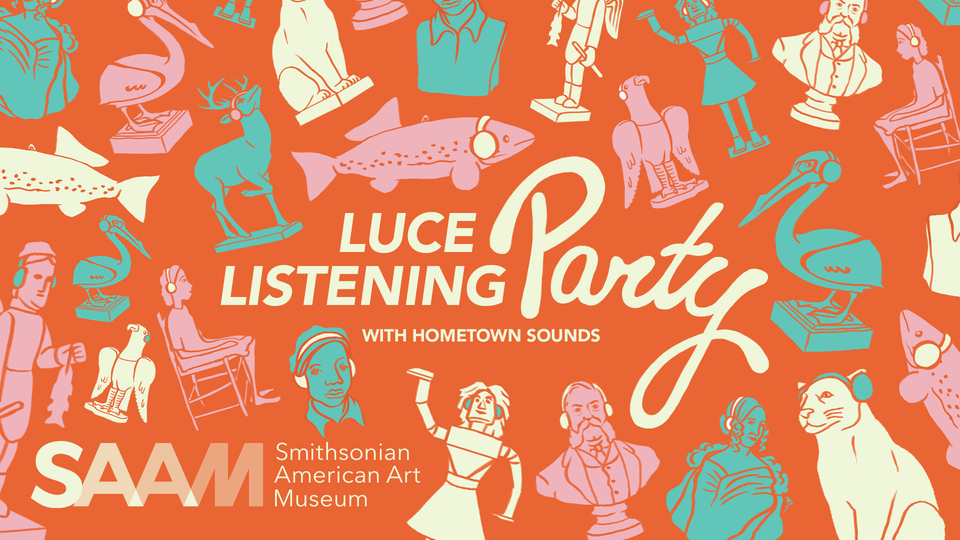 Celebrating Ten Years of Luce Unplugged
In 2021, SAAM celebrated 10 years of Luce Unplugged and our local music community! Check out our anniversary page and enjoy performance recordings, interviews, and special content highlighting the amazing local musicians who have performed in the Luce Foundation Center as part of this beloved concert series.
Star FK Radium / Aaron Thompson / Christylez Bacon / Stripmall Ballads / Lightfoot / Cephalopods / Amy Bormet / noon:30 / John Davis / Dance for the Dying / The Torches / Shark Week / Second String Band / Deleted Scenes / René Moffatt / Pree / Alex Minoff / The Caribbean / Kokayi / Olivia Mancini / Substantial / Fire and the Wheel / Ms. Fridrich / Collin Crowe / kindlewood / Wytold / America Hearts / Lyriciss / More Humans / Vandaveer / Carolyn Malachi / The Archives / Teen Mom / Janel & Anthony / Black Hills / Sam McCormally (Ugly Purple Sweater) / Luray / Alison Carney / The Walking Sticks / Paint Branch / Paperhaus / David Klinger / Redline Graffiti / DTMD / Marian McLaughlin / The Sea Life / Pygmy Lush / Pleasure Curses / lowercase letters / Louis Weeks / Intergriti Reeves / Furniteur / Laughing Man / Margot MacDonald / Seán Barna / Art Sorority for Girls / Baby Bry Bry & The Apologists / Gully Waters/ Young Rapids / Tomás Pagán Motta / Be Steadwell / Olivia Neutron-John / Fellow Creatures / The North Country / Near Northeast / Cruzie Beaux / Den-Mate / Nag Champa / Stronger Sex / Elena & Los Fulanos / The El Mansouris / Color Palette / Humble Fire / Beauty Pill / BRNDA / PraxisCat / Big Hush / Cigarette / Danke Shane / Hand Grenade Job / K A G / April + VISTA / Insect Factory / Feedel Band / brushes / The Galaxy Electric / Janel Leppin / Coup Sauvage & the Snips / Bad Moves / Flasher / Escape-ism / Irreversible Entanglements / Aaron Abernathy / Snakes / Keeper / Poppy Patica / NUEX / Dreamcast / Time is Fire / Light Beams / Odetta Hartman with Jack Inslee / Governess / Antonia / Bat Fangs / Echelon the Seeker / Jonny Grave / OG Lullabies / Blacklodge + em.g / Rob Stokes / Aaron Leitko / Boat Burning / Jenna Camille / Cinema Hearts / Weed Tree / Twin Jude / Jax Deluca / Knife Wife / We Were Pirates / Backbeat Underground / Jess Eliot Myhre and Chris Ousley of Bumper Jacksons / Model Home / Daniel Bachman / La Marvela / The Isabelle De Leon Experience / Alison Crockett / Sam Prather / The Anthony Pirog Quartet / Washington Social Club / Carly Harvey / Des Demonas