El Grabado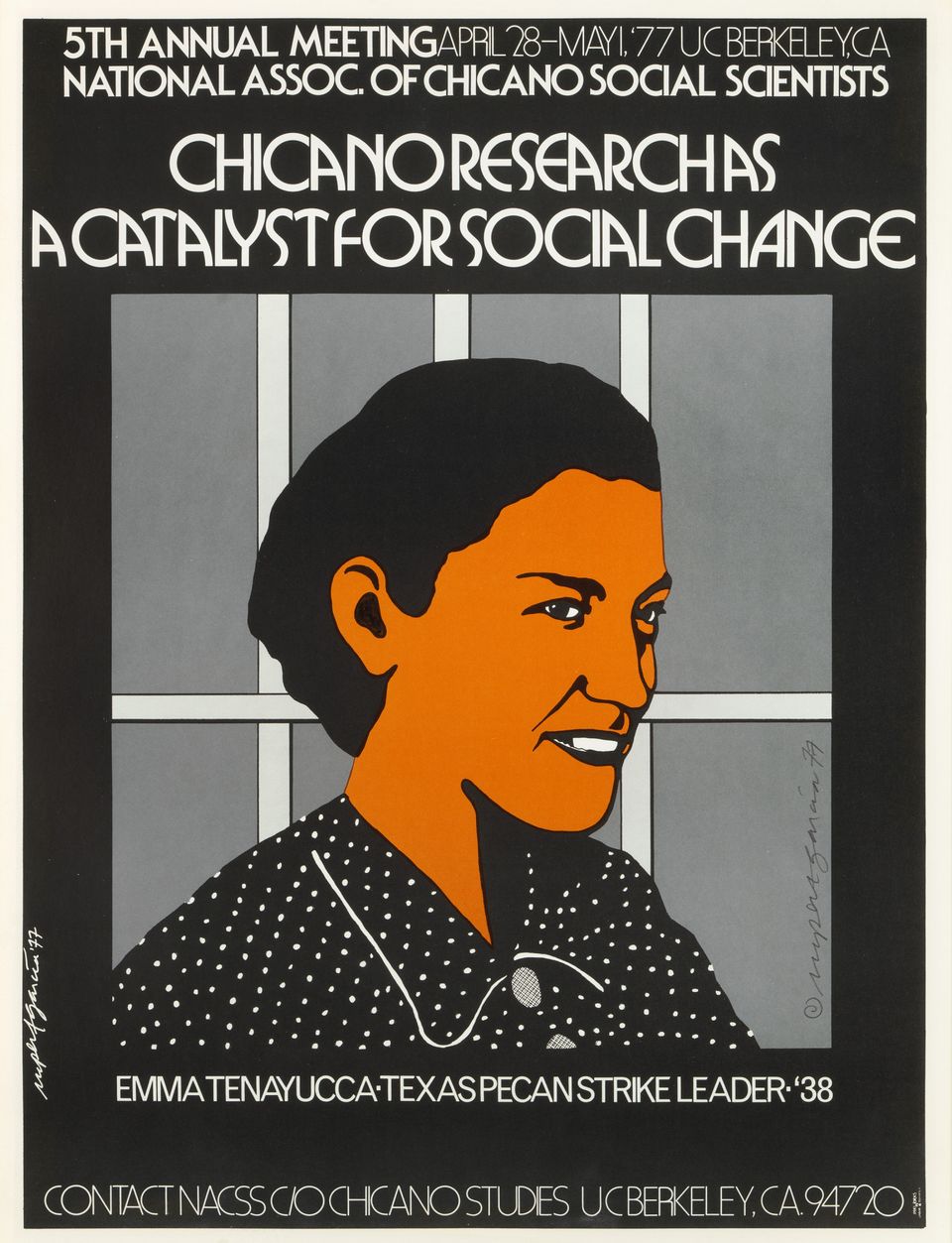 Rupert García
nació en French Camp (California) 1941
Investigación chicana como catalizador para el cambio social
1977
litografía offset sobre papel
Donación de los Trustees of the Corcoran Gallery of Art (Donación del Sr. y la Sra. Gerald D. Kohs), 2020.20.89
Para crear este grabado, García se basó en una histórica fotografía de Emma Tenayuca. En sus obras, los artistas chicanos solían revivir a las primeras figures radicales para mostrar quiénes habían sido los precursores del activismo chicano. En este cartel de 1977 se promueve una de las primeras reuniones del National Caucus of Chicano Social Scientists, conocido más tarde como la National Association for Chicana and Chicano Studies (Asociación Nacional de Estudios de Chicanos y Chicanas). Fundada en 1972, la organización sigue dedicada a apoyar y difundir la erudición chicanx.
La Persona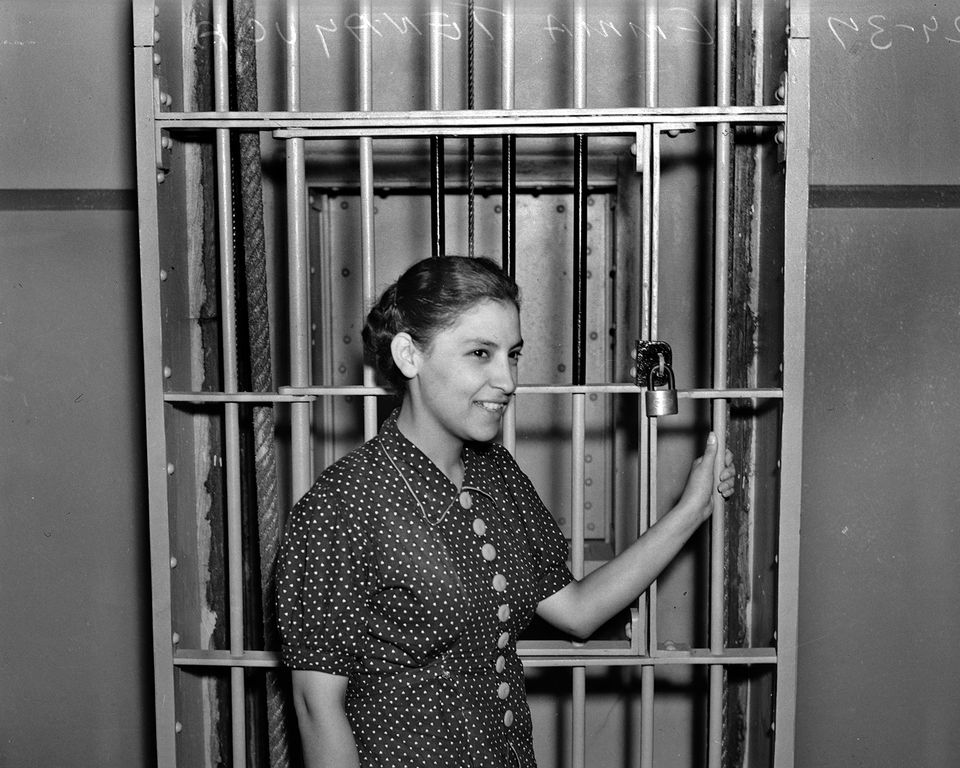 Emma Tenayuca
nació en 1916 – San Antonio (Texas)
murió en 1999 – San Antonio (Texas)
"Tengo una sensación, una sensación muy fuerte, de que si este mundo llega a ser civilizado, se deberá más a la labor de las mujeres".
En 1938, la organizadora laboral y activista comunitaria, Emma Tenayuca, encabezó una exitosa huelga de los desgranadores de pacanas en San Antonio. El fructífero activismo de Tenayuca empezó en los años de su adolescencia y se mantuvo en las luchas de la organización obrera hasta que tuvo que salir de Texas por las amenazas a su seguridad. Años más tarde regresó a San Antonio y trabajó como maestra. En su funeral, la escritora chicana Carmen Tafolla elogió a Tenayuca por "hablar en un momento en que no se esperaba que ni los mexicanos ni las mujeres hablaran".