El Grabado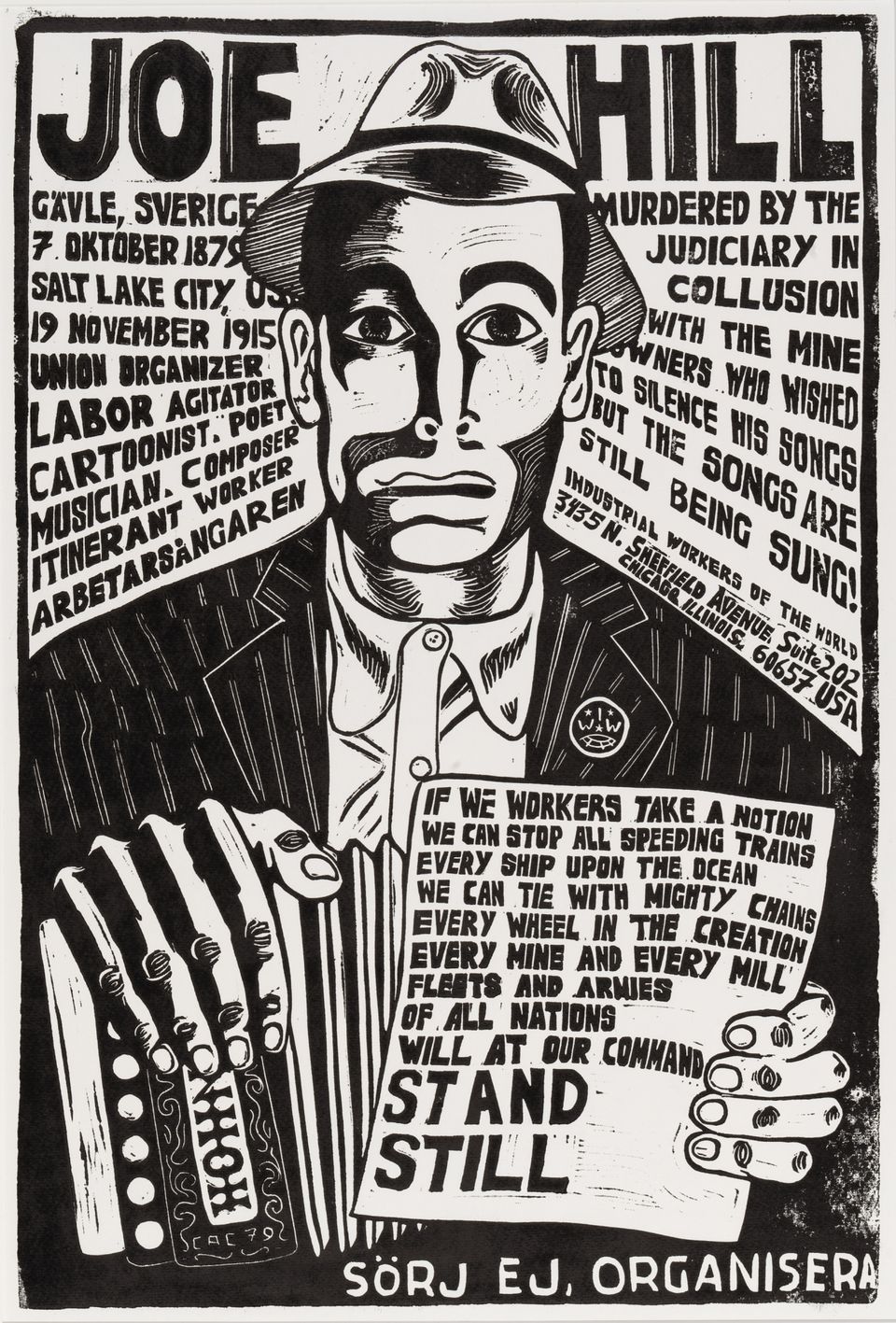 Carlos A. Cortéz
nació en Milwaukee (Wisconsin) 1923;
murió en Chicago (Illinois) 2005
Joe Hill
1979
linograbado en papel
Donación de Tomás Ybarra-Frausto, 1995.50.8
A partir de la década de 1940, Cortéz creó carteles y cómics políticos en apoyo del grupo Industrial Workers of the World (Trabajadores Industriales del Mundo o IWW, sigla en inglés), un sindicato internacional de trabajadores fundado en Chicago en 1905. Aquí describe a Joe Hill, un activista laboral del IWW y cantante folklórico. Cortéz rodea a Hill con palabras que presentan los detalles de su vida y la letra de una de sus canciones que incita a los trabajadores a ir a la huelga.
La Persona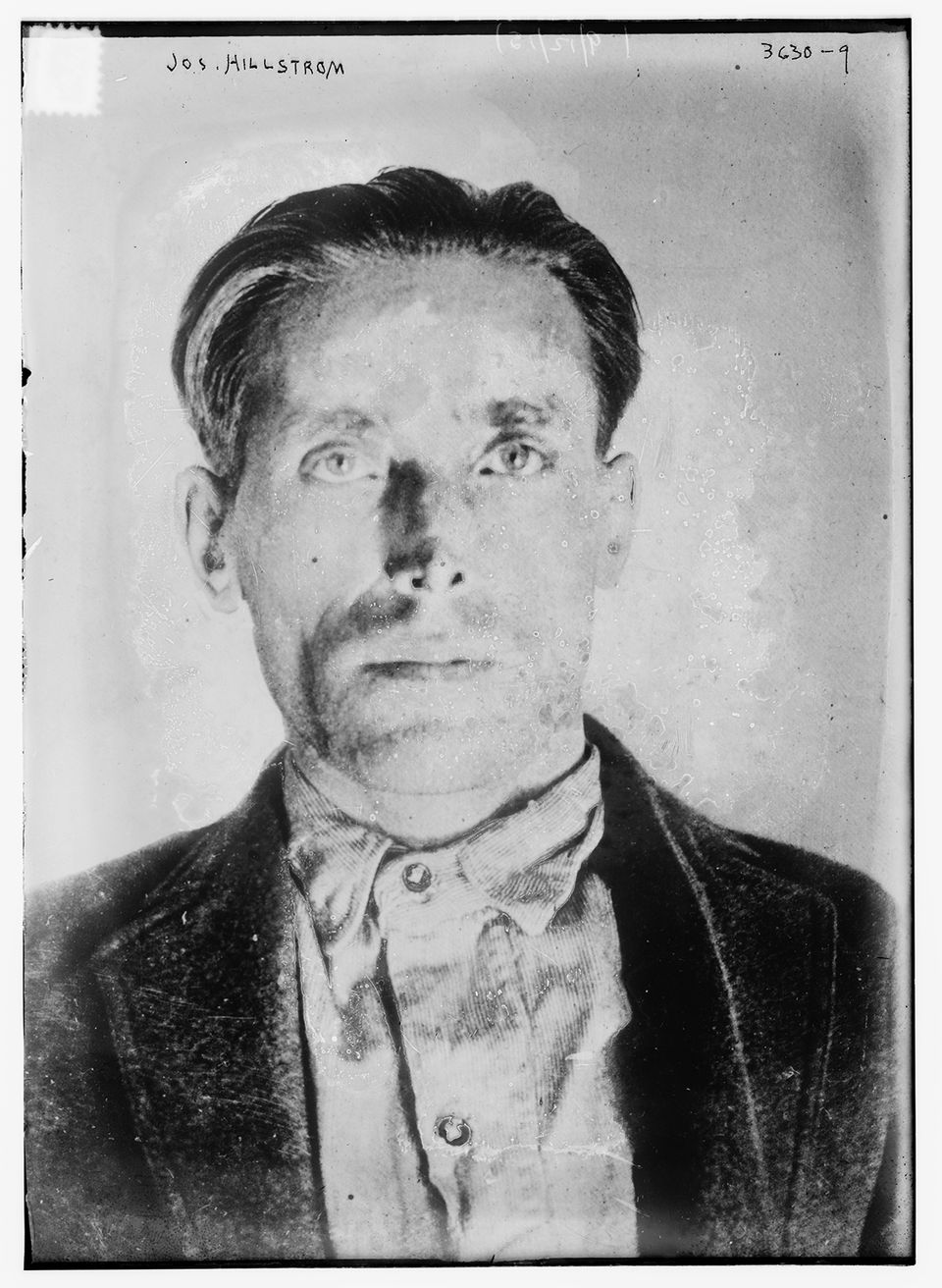 Joe Hill
nació en 1879 – Gävle (Suecia)
murió en 1915 – Salt Lake City (Utah)
"Un folleto, por muy bueno que sea, nunca se lee más de una vez; mientras que una canción se aprende de memoria y se repite una y otra vez".
Joe Hill, cantante folklórico y activista laboral, nació en Suecia y emigró a los Estados Unidos en su juventud. Trabajo en diversos oficios en todo el país, desde Nueva York hasta San Francisco. Escribió canciones inspiradas en su experiencia como trabajador inmigrante itinerante y su voz se convirtió en la banda sonora del emergente sindicato internacional de trabajadores, Trabajadores Industriales del Mundo (IWW, sigla en inglés). En 1915, fue declarado culpable de asesinato y ejecutado, aunque muchos creen que era inocente del crimen. Su controvertida muerte consolidó su posición como héroe popular y sindical.