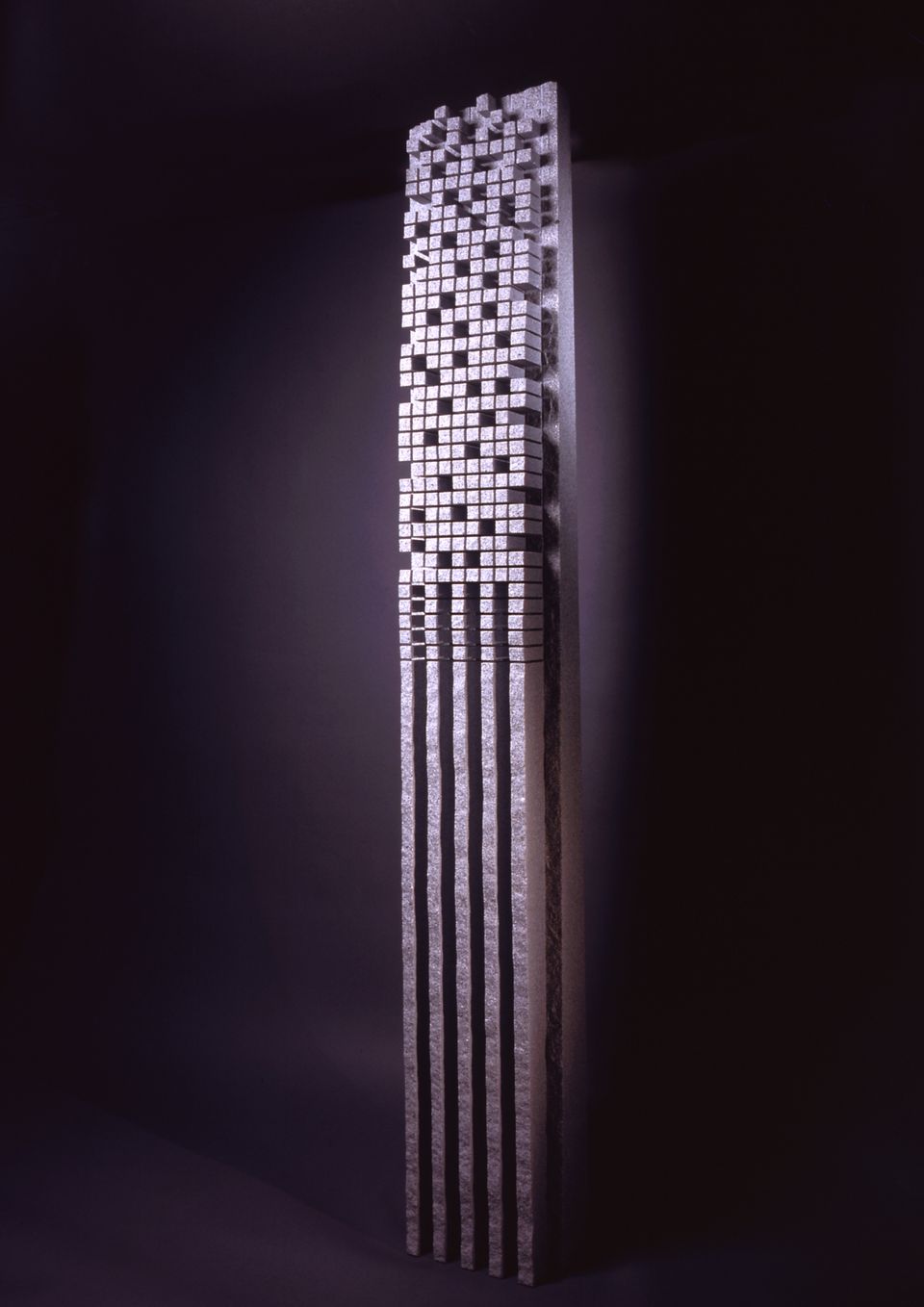 Copied
Jesús Moroles,
Georgia Stele
, 1999, Georgia gray granite,
82
x
12
1
⁄
4
x
8
in. (
208
.
3
x
31
.
1
x
20
.
3
cm.), Smithsonian American Art Museum, Gift of the artist, 1999.25
Title

Georgia Stele

Artist

Dimensions

82

x

12

1

⁄

4

x

8

in. (

208

.

3

x

31

.

1

x

20

.

3

cm.)

Credit Line

Gift of the artist

Mediums

Mediums Description

Georgia gray granite

Classifications

Keywords

Nonrepresentational
Abstract

Object Number

1999.25
In April 1999, Jesús Moroles brought the unfinished
Georgia Stele
to the Smithsonian American Art Museum. He uncovered the sculpture and began to hammer stone chips off of the top, encouraging visitors to join in. Moroles then removed a few more and declared the piece finished, stating that if another chip were removed the sculpture would be a total loss and could never be repaired. This unexpected performance demonstrated Moroles's belief that sculptures are sacred objects that should belong to all people, and not just the artist or a museum. Nevertheless, he claimed creative ownership over the work by declaring that the work was done and could no longer be altered.
Luce Object Quote
"I want my art to be about man touching stone . . ." Jesús Moroles, quoted in Adlmann,
Moroles
, 2003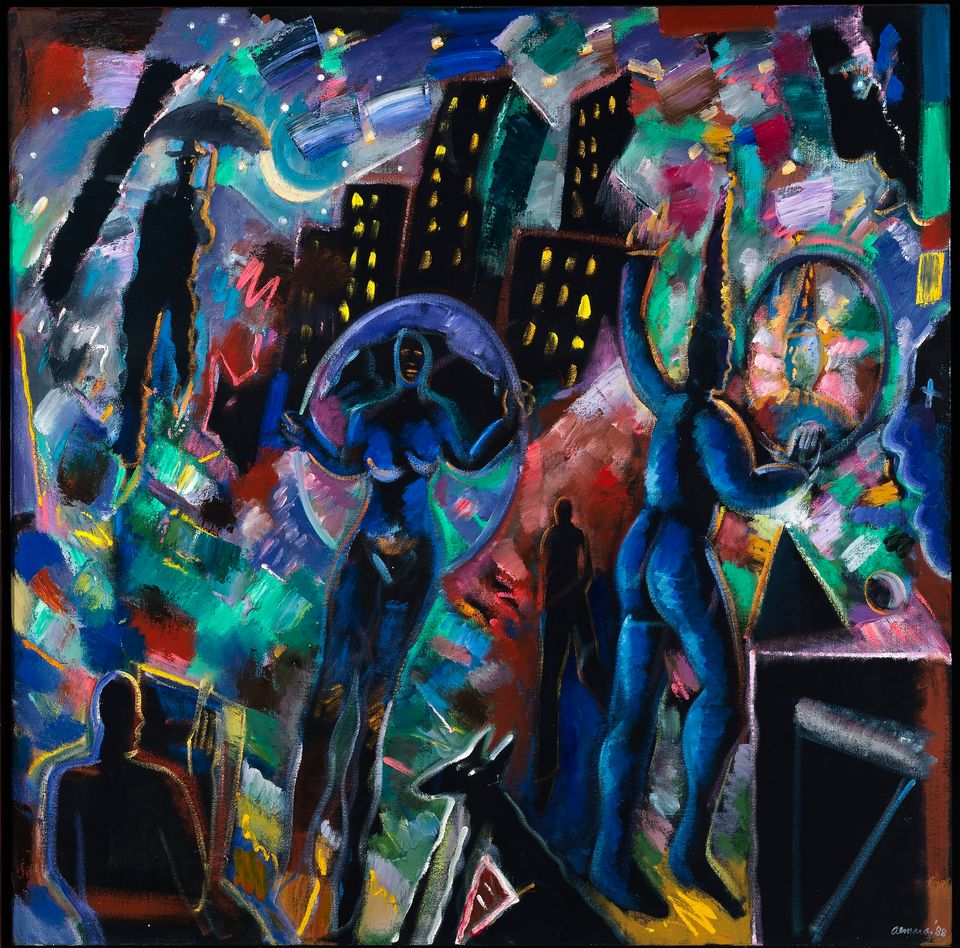 October 24, 2013
–
March 2, 2014
Our America: The Latino Presence in American Art presents the rich and varied contributions of Latino artists in the United States since the mid-twentieth century, when the concept of a collective Latino identity began to emerge.