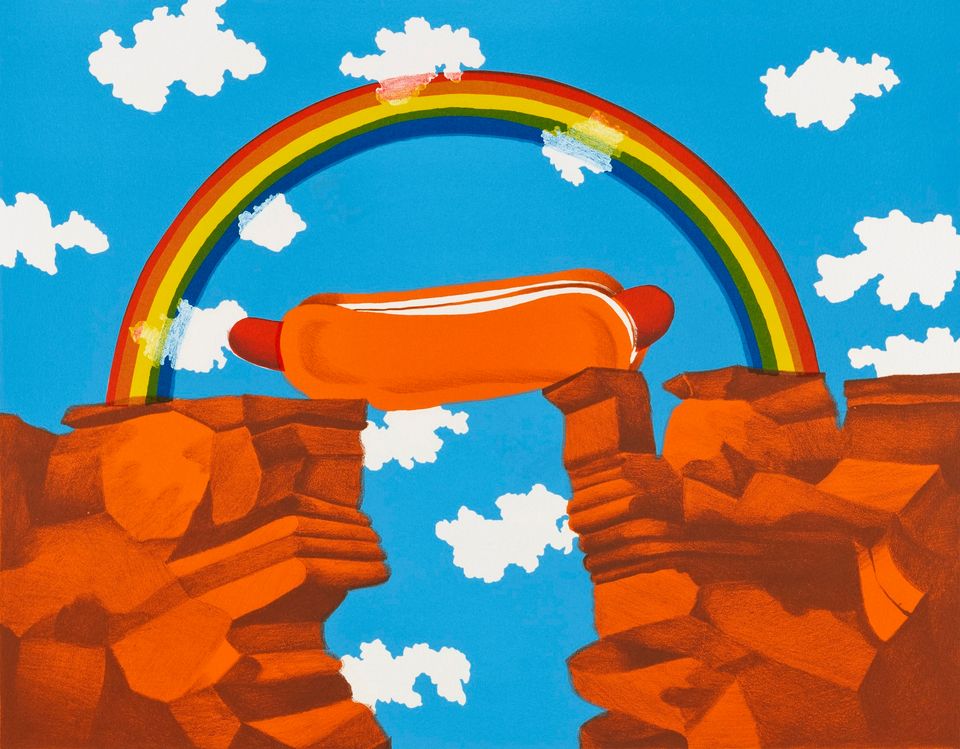 Family reunion? Week at the beach? Small town parade? Baseball game? Escape to the woods? Working all day? Whatever your plans for America's birthday, we have an artwork to fit. So pour yourself a lemonade, find a spot in the shade, and enjoy your holiday with a dash of American art. 
Found the perfect spot, now settling in to wait for the parade to begin.
Perhaps your dream holiday includes ice cream, as far as the eye can see...
Treasures from a day at the beach, a mermaid's dream necklace.
Baseball, apple pie, and the Fourth of July.
We see you: working all day for holiday pay, running home to catch a glimpse of the fireworks display.
Don't let life imitate art (careful with those burning hot sparklers!).
Have a happy Fourth of July!