We Are Made of Stories traces the rise of self-taught artists in the twentieth century and examines how, despite wide-ranging societal, racial, and gender-based obstacles, their creativity and bold self-definition became major forces in American art. The exhibition showcases forty-three artists, including James Castle, Thornton Dial Sr., William Edmondson, Howard Finster, Bessie Harvey, Sister Gertrude Morgan, the Philadelphia Wireman, Nellie Mae Rowe, Judith Scott, Bill Traylor, and others, whose work was admired and collected by Margaret Z. Robson (1932–2014). Margaret valued their artworks and personal stories, believing both offered a truer, more complete portrait of our nation's makers and redefined who could be an artist in America.
Following his mother's lead, Douglas O. Robson continues to collect the work of self-taught artists and to support an inclusive vision of art: in 2016, he donated ninety-three works from the Margaret Z. Robson Collection to the Smithsonian American Art Museum. The exhibition features this original gift, along with thirty-two artworks he has promised to SAAM and a major painting by Dan Miller donated to the museum in 2022.
We Are Made of Stories continues SAAM's decades long advocacy for a diverse populist and uniquely American voice within the context of what is traditionally considered great art. The exhibition is organized by Leslie Umberger, curator of folk and self-taught art at the Smithsonian American Art Museum.
July 1, 2022
–
March 26, 2023
Open Daily, 11:30 a.m.–7:00 p.m
Free Admission
We Are Made of Stories: Self-Taught Artists in the Robson Family Collection is organized by the Smithsonian American Art Museum. Generous support has been provided by the Herbert Waide Hemphill Jr. American Folk Art Fund, Shaun and Andy Block, Steven Czekala, James and Catherine Denny, Sheila Duignan and Mike Wilkins, Travis Marquette and Sean Kosofsky, the Rumsfeld Family Fund, Jeff Rosensweig and Natalie Allen, and the Share Fund.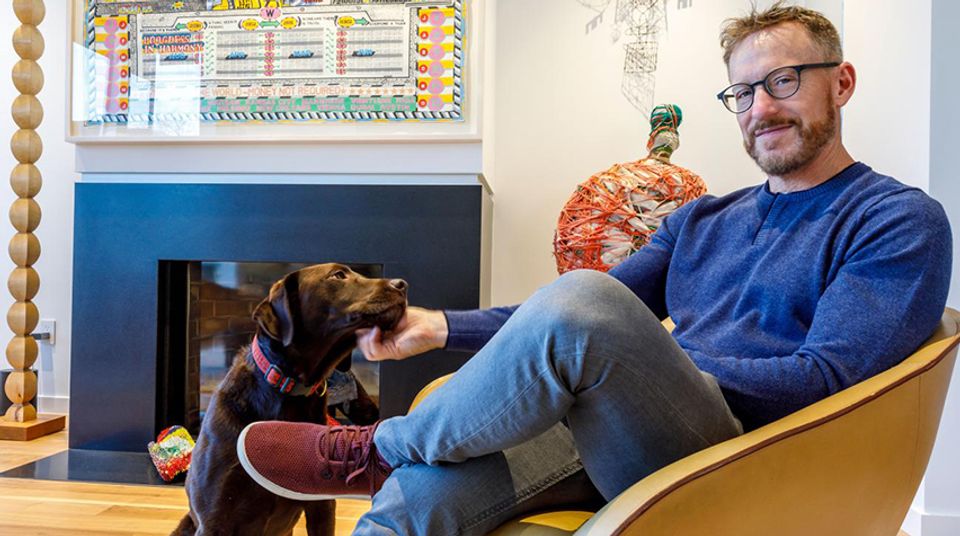 Collector Douglas O. Robson offers insights into his mother's collecting habits, her dedication to self-taught artists, and his own collecting journey.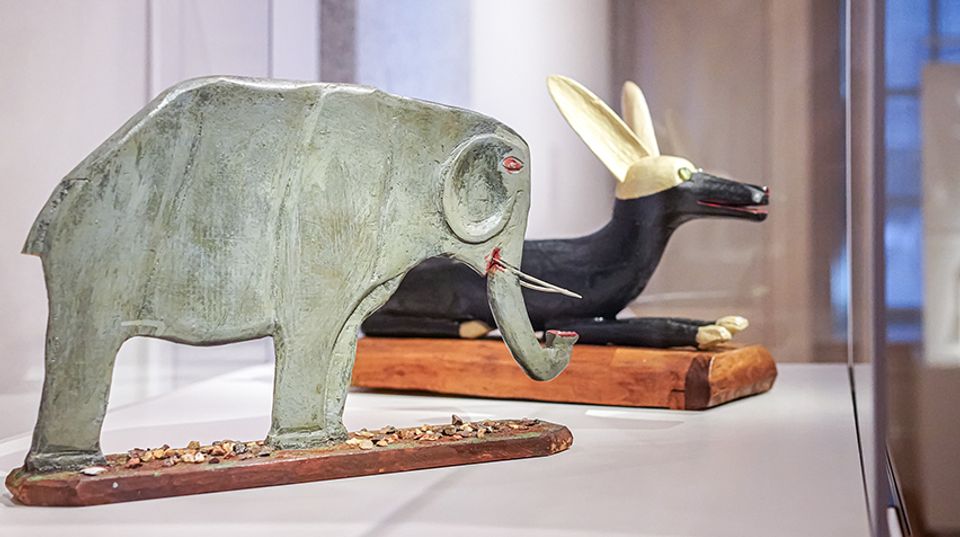 Discover how the creativity and bold self-definition of untrained artists became major forces in American art.