The Print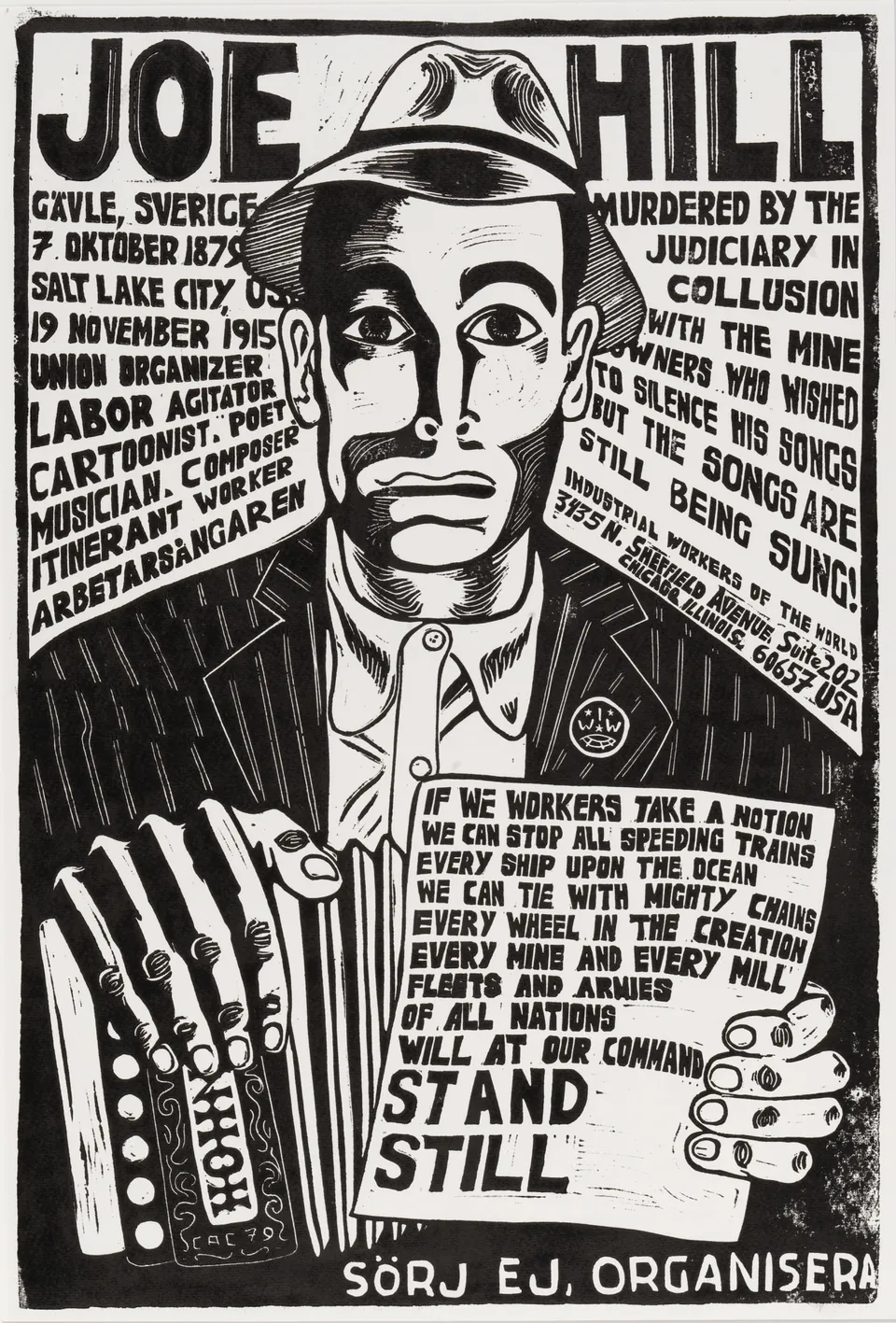 Carlos A. Cortéz
born Milwaukee, Wisconsin 1923;
died Chicago, Illinois 2005
Joe Hill
1979
linocut on paper
Gift of Tomás Ybarra-Frausto, 1995.50.8
Beginning in the 1940s, Cortéz created posters and political cartoons in support of the Industrial Workers of the World (IWW), an international labor union founded in Chicago in 1905. Here he depicts Joe Hill, an IWW labor activist and folk singer. Cortéz surrounds Hill with words that relay the details of his life and the lyrics of one of his songs urging workers to strike.
The Person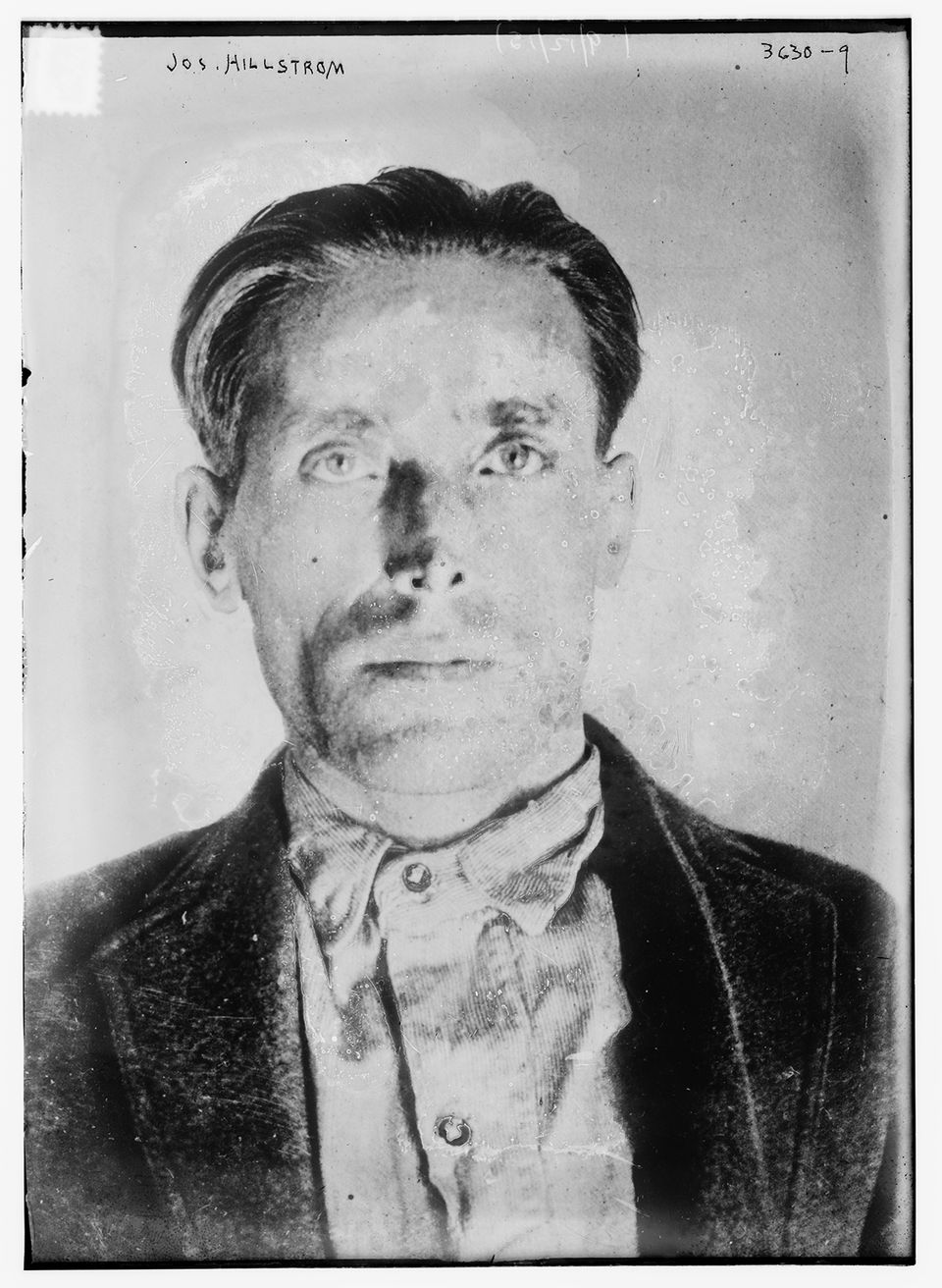 Joe Hill
born 1879 – Gävle, Sweden
died 1915 – Salt Lake City, Utah
"A pamphlet, no matter how good, is never read more than once, but a song is learned by heart and repeated over and over."
Born in Sweden, folk singer and labor activist Joe Hill moved to the United States as a young man and worked various jobs across the country, from New York to San Francisco. He wrote songs inspired by his experience as an itinerant immigrant worker, and his voice became a soundtrack for the emerging international labor union, the Industrial Workers of the World (IWW). In 1915, he was found guilty of murder and executed, though many believe he was innocent of the crime. His controversial death cemented his place as a folk and labor union hero.