In 2019, SAAM began a five-year exhibition partnership with five museums in some of the fastest growing cities and states in the western region of the United States. The project—the American West Consortium—includes a two-part exhibition program and professional development sessions. This multi-year, multi-institutional exhibition partnership is made possible by the Art Bridges Initiative. Partner museums include the Boise Art Museum in Idaho; the Nevada Museum of Art in Reno; the Jordan Schnitzer Museum of Art in Eugene, Oregon; the Utah Museum of Fine Arts in Salt Lake City; and the Whatcom Museum in Bellingham, Washington.
The Art Bridges Initiative expands access to outstanding works of American art nationwide. During the first phase of this collaborative project, partners are creating a series of exhibitions that engage local communities with artworks from SAAM's collection in focused installations that address interests particular to each museum. The second phase involves the development of an exhibition organized jointly by all the partner museums and will feature artwork from all six museums. It will be presented at all six venues.
"As the national museum for American art, the Smithsonian American Art Museum believes it is our responsibility to share our most valuable resource—our collections—with the American people, including those who are not able to visit Washington, DC."
—Stephanie Stebich, The Margaret and Terry Stent Director
Many Wests: Artists Shape an American Idea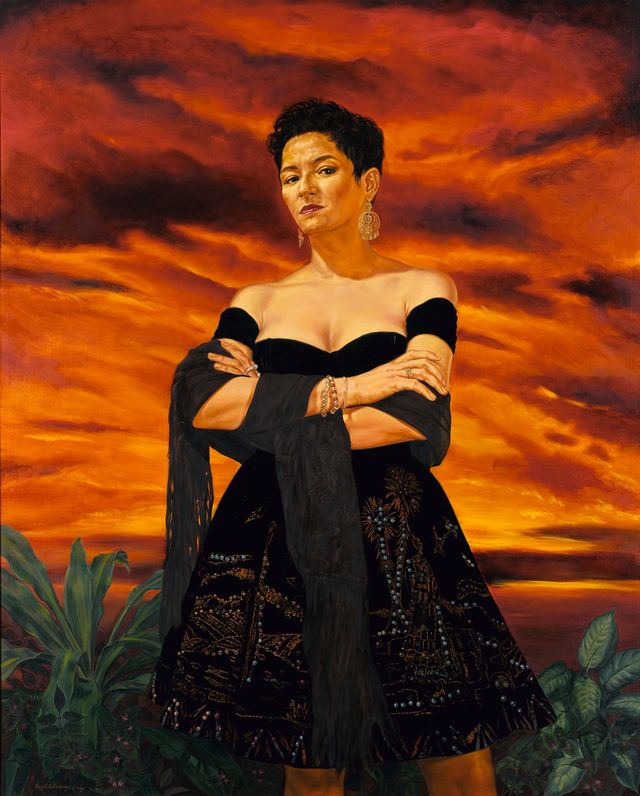 Angel Rodríguez-Díaz, The Protagonist of an Endless Story, 1993, oil on canvas, 72 x 57 7/8 in. (182.9 x 147.0 cm.), Museum purchase made possible in part by the Smithsonian Latino Initiatives Pool and the Smithsonian Institution Collections Acquisition Program, 1996.19, © 1993, Angel Rodriguez-Diaz.
NATIONAL TOUR
Boise Museum of Art in Boise, Idaho (July 31, 2021 – February 13, 2022)
Whatcom Museum of Art in Bellingham, Washington (March 19, 2022 – August 21, 2022)
Jordan Schnitzer Museum of Art in Eugene, Oregon (September 28, 2022 – December 31, 2022)
Utah Museum of Fine Art in Salt Lake City, Utah (February 4, 2023 – June 11, 2023)
Smithsonian American Art Museum in Washington, DC (July 28, 2023 – January 14, 2024)
Ideas about the American West, both in popular culture and in commonly accepted historical narratives, are often based on a past that never was, and fail to take into account important events that actually occurred. The exhibition Many Wests: Artists Shape an American Idea examines the perspectives of 48 modern and contemporary artists who offer a broader and more inclusive view of this region, which too often has been dominated by romanticized myths and Euro-American historical accounts.
This exhibition presents an opportunity to examine previous misconceptions, question racist clichés, and highlight the multiple communities and histories that continue to form this iconic region of the United States. Working in various media, from painting and sculpture to photography and mixed media, the artists featured bring a nuanced and multifaceted history to light. Many Wests highlights many voices—including artists who identify as Black, Indigenous, Asian American, Latinx, and LGBTQ+ — who stake a claim in the American West.
The exhibition's three sections — Caretakers, Memory Makers, and Boundary Breakers — highlight the various ways artists explode singular conceptions of the American West, often demonstrating the resilience of marginalized communities who survived against the odds. The modern and contemporary artists featured in Many Wests reveal that "the West" has always been a place of multiple stories, experiences, and cultures. 
Boise Art Museum
Women in American Impressionism: Three Masterworks from the Smithsonian American Art Museum
November 9, 2019 – November 8, 2020
This exhibition of paintings by Mary Cassatt, Frederick Carl Frieseke, and Childe Hassam showcases a distinct view of women at the turn to the twentieth century. The featured works also provide an East Coast perspective for the Boise Art Museum's concurrent special exhibition Impressionism in the Northwest.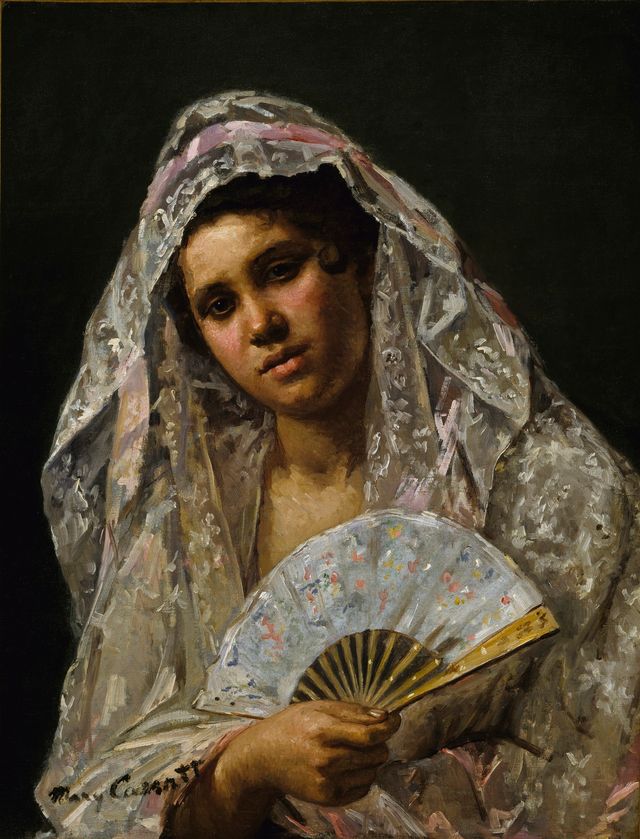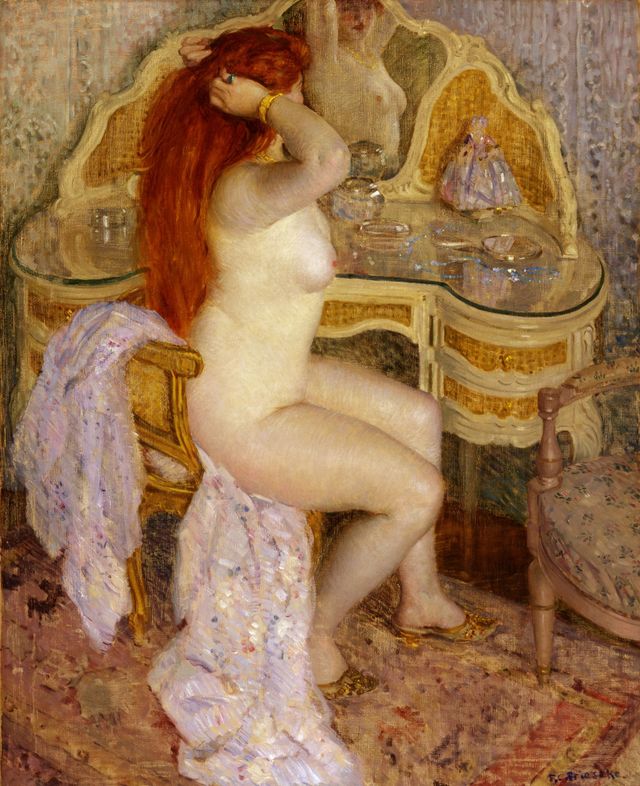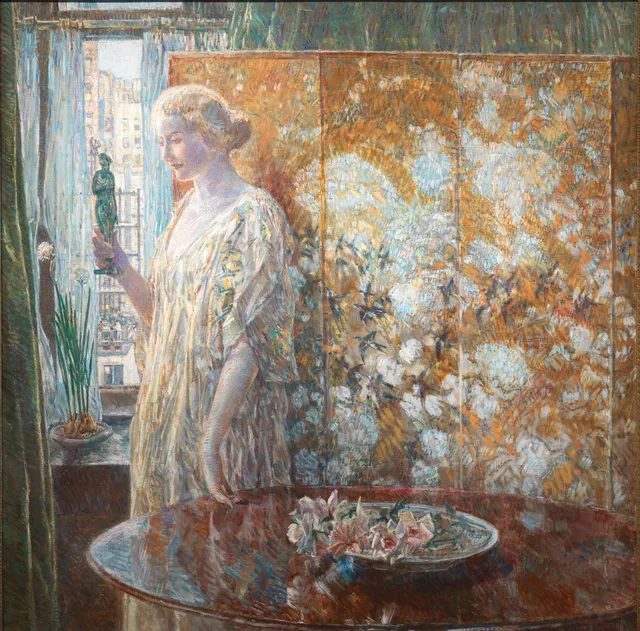 The Jordan Schnitzer Museum of Art
Common Seeing: Resistance as Power: A curatorial response to Under the Feet of Jesus
September 7, 2019 – February 23, 2020
This exhibition, featuring work by Emanuel Martinez and Domingo Ulloa, addresses cultural invisibility and the themes of Mexican American identity, migrant laborers, and the politics of production on the West Coast. Its presentation coincides with the University of Oregon's annual "Common Reading" program.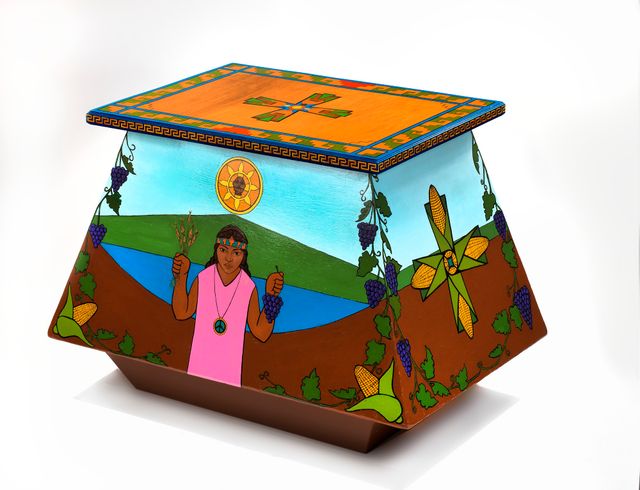 acrylic on mahogany and plywood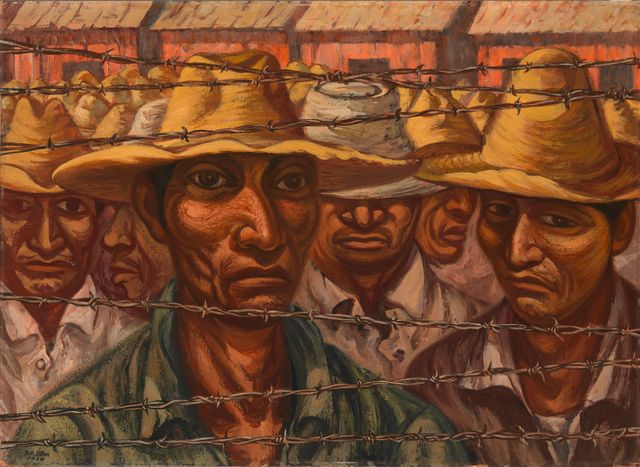 Nevada Museum of Art
America's Art, Nevada's Choice: Community Selections from the Smithsonian American Art Museum
November 7, 2019 – August 16, 2020
After conducting a unique crowdsourcing opportunity that engaged community members in selecting artworks from SAAM's permanent collection, the Nevada Museum of Art showcases three paintings in this bilingual installation.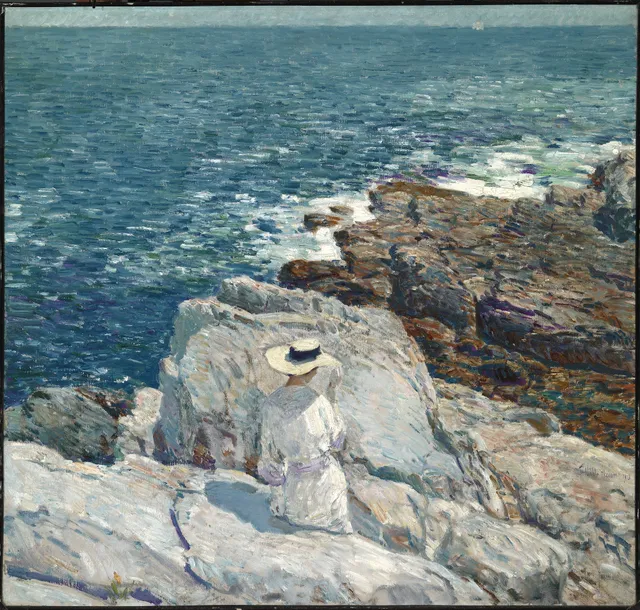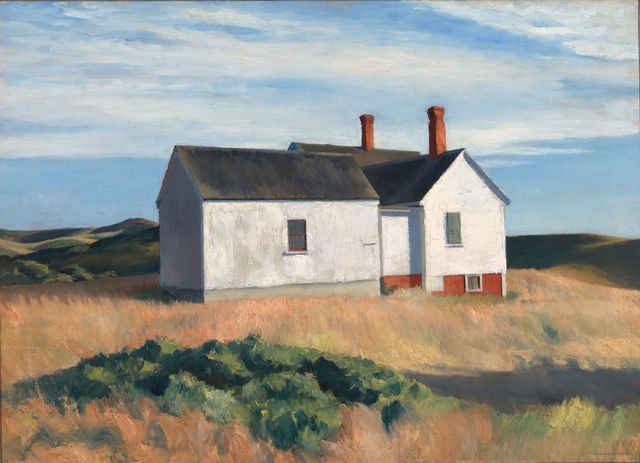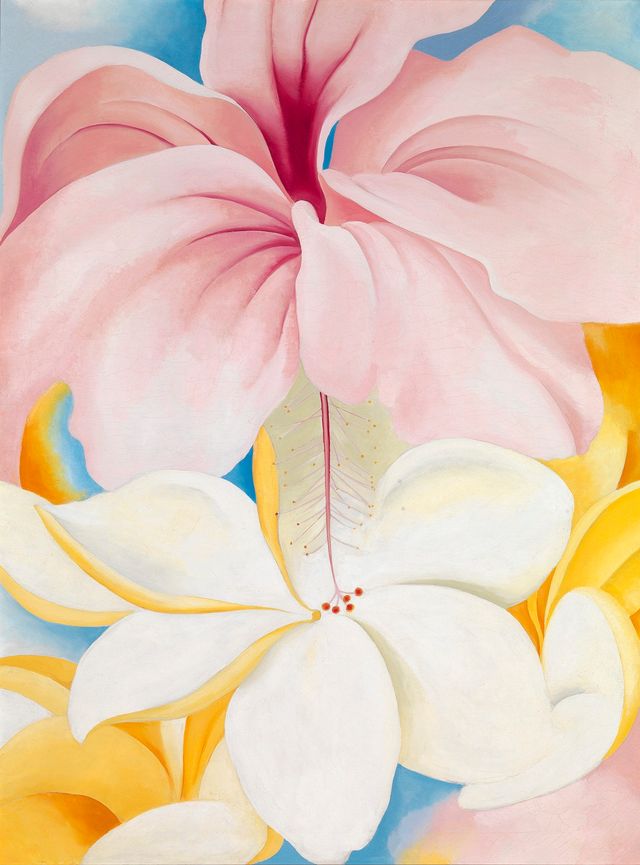 Utah Museum of Fine Arts
Thomas Moran, Georgia O'Keeffe & Alma Thomas: Paintings from the Smithsonian American Art Museum
October 25, 2019 – October 2, 2020
These three works from SAAM's collection introduce diverse artistic voices and explore various pictorial approaches to landscape painting—from nineteenth-century idealized naturalism to modern abstraction—in conversation with artworks on display in UMFA's permanent collection galleries.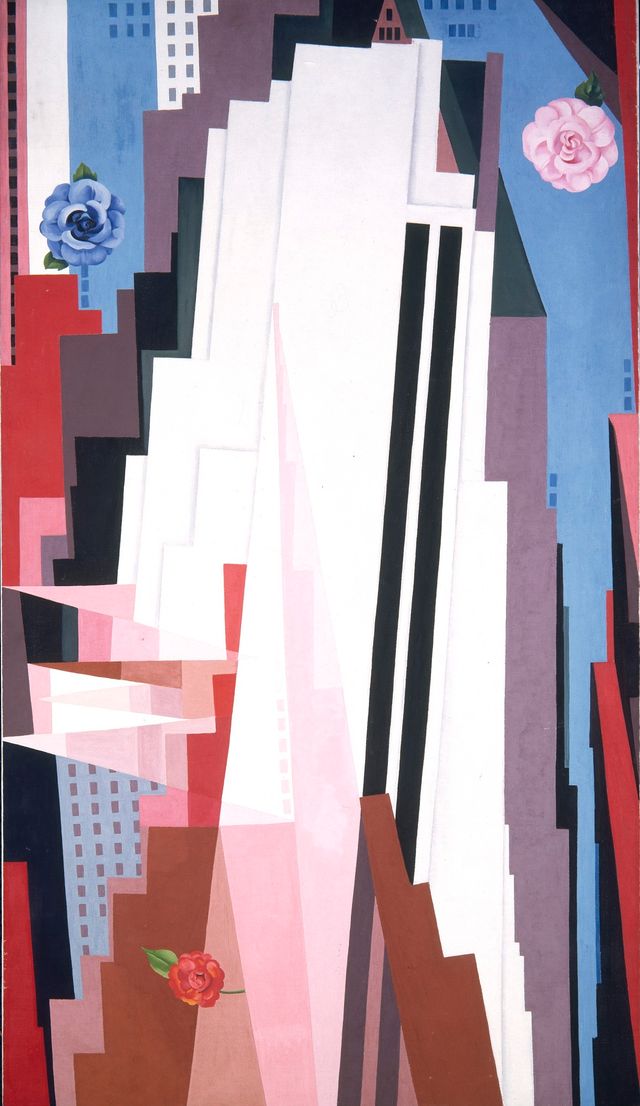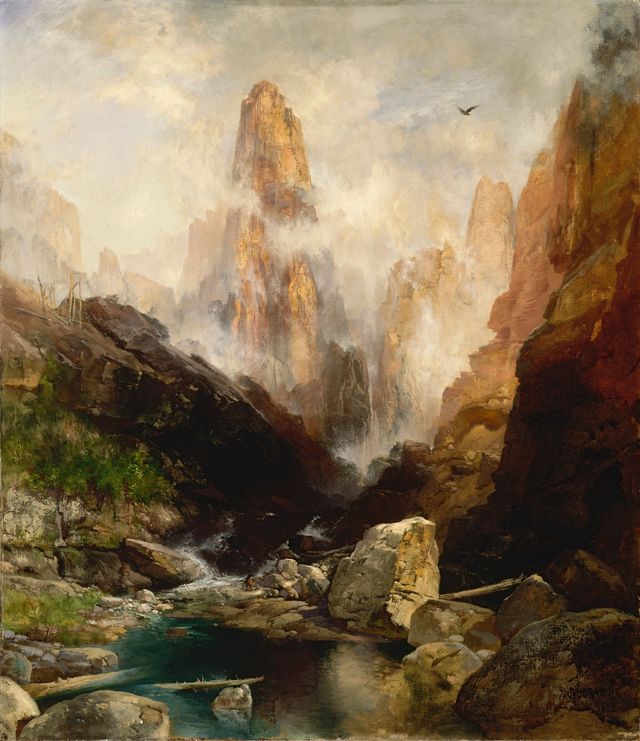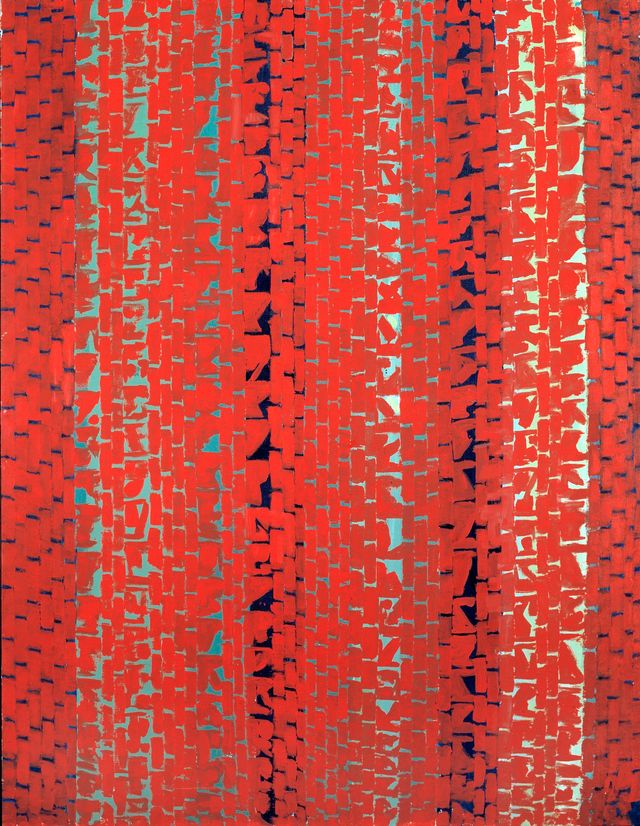 Whatcom Museum
Conversations Between Collections: The Smithsonian American Art Museum and The Whatcom Museum
February 1, 2020 – March 7, 2021
The works selected by the Whatcom Museum, displayed with the museum's permanent collection, encourage conversations about identity and power dynamics in the American West and deconstruct the dominant narrative about the Native position in American society.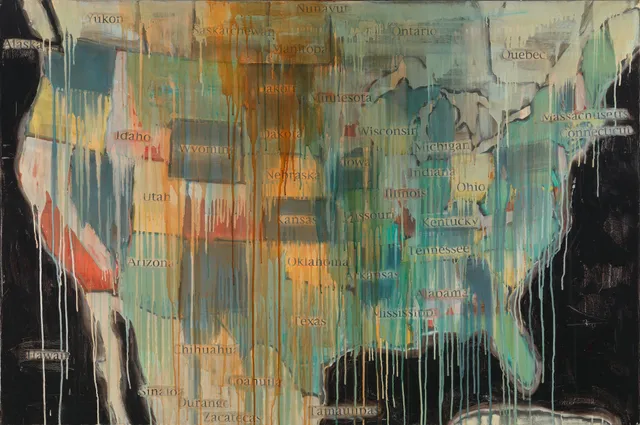 oil, collage and mixed media on canvas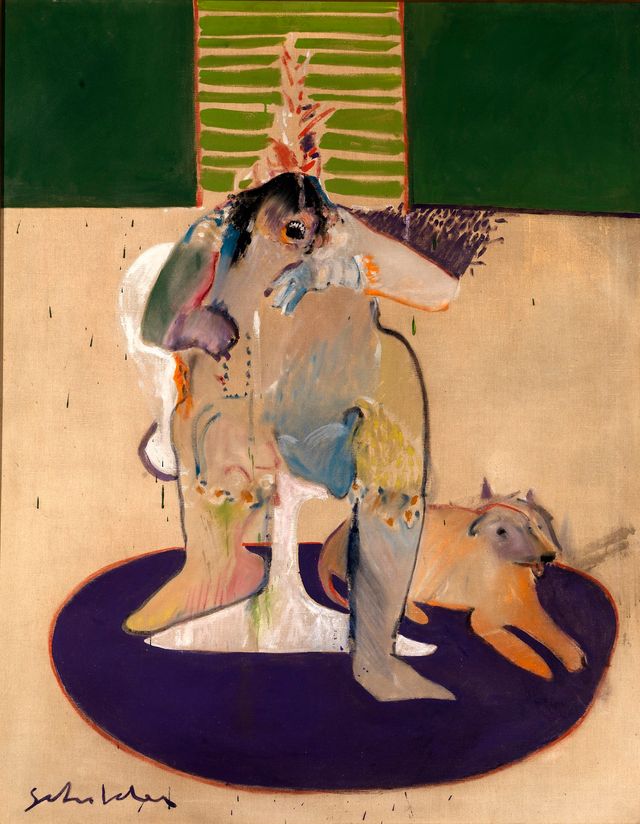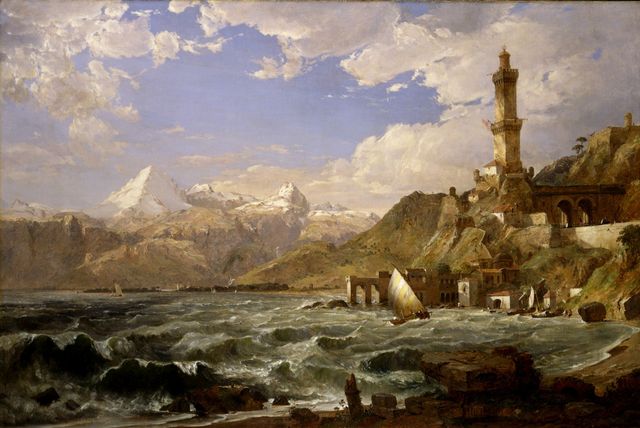 This multi-year, multi-institutional partnership formed by the Smithsonian American Art Museum as part of the Art Bridges Initiative.