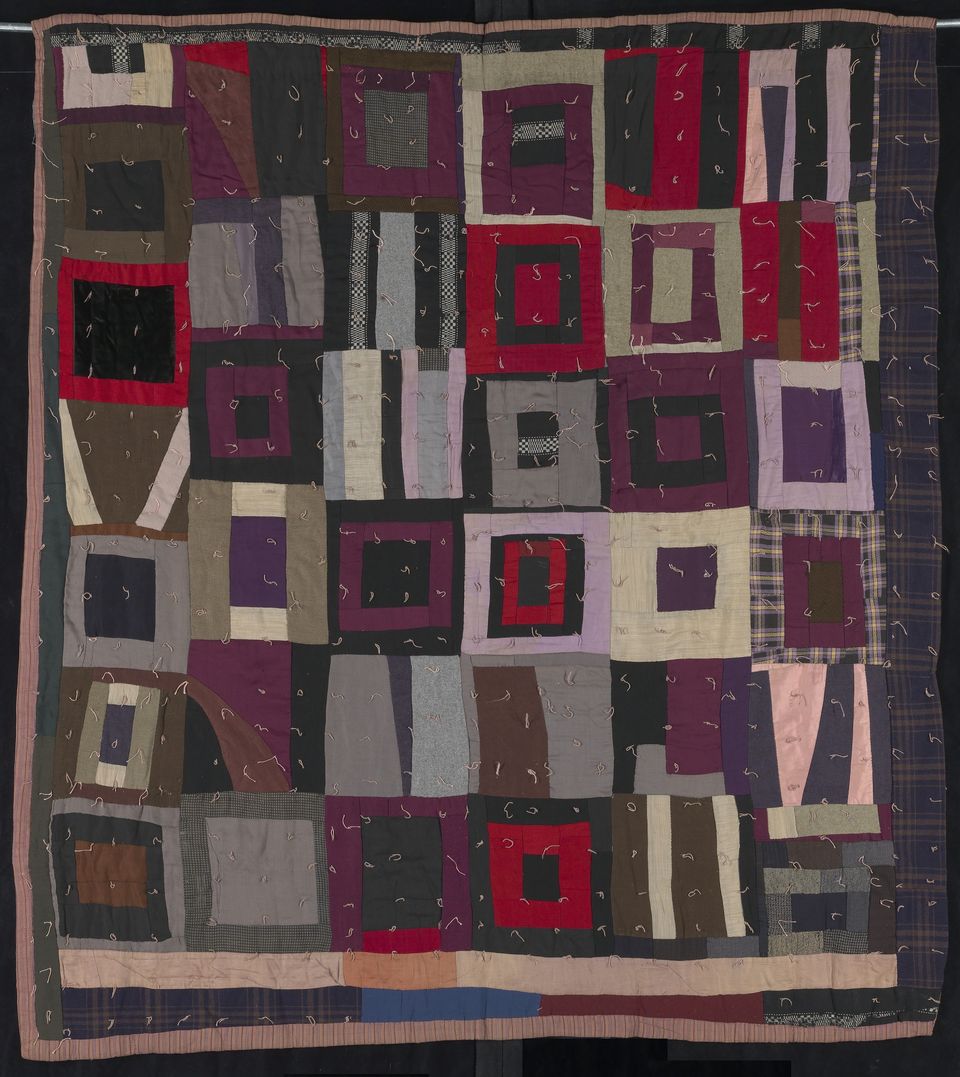 The Smithsonian American Art Museum's collection of folk and self-taught art represents the powerful vision of America's untrained and vernacular artists. SAAM is one of the only major museums to clearly advocate for a diverse populist and uniquely American voice within the context of what is traditionally considered great art.
Themes
Artists who are deeply engaged with personal exploration often create works of profound complexity. Recurring themes include struggle and persistence, salvation and protection, and the reshaping of personal worlds through creative expression.
The Collection
SAAM was among the first major museums to champion and collect works by self-taught artists. This aspect of SAAM's collection spans works that emanate from folk traditions, such as quilting and woodcarving, to highly innovative works of great personal vision. It began in 1970, after the astonishing Throne of The Third Heaven of The Nations' Millennium General Assembly, made by James Hampton, came to light in a makeshift studio not far from the museum following the artist's death. Several donors made it possible for this iconic work, understood as a seminal representation of African American cultural and artistic heritage, to become the cornerstone of a collection that aimed to tell an ever-expanding story of America through the art of its people.
Since it acquired Hampton's "Throne," the museum has been recognized internationally as a leader in championing the importance of works by artists who have no formal art training. In the early 1980s and 1990s, Chuck and Jan Rosenak donated many important works to the museum. SAAM's largest single acquisition of works by self-taught artists came in 1986 with more than 500 works from the ground-breaking collection of Herbert Waide Hemphill Jr., which firmly established the museum's ongoing commitment to this work. Important gifts from Bill Arnett, David L. Davies, the Kallir Family, Josh Feldstein, Margaret Parsons, Judy A. Saslow, Patricia S. Smith, Mike Wilkins and Sheila Duignan, and others followed. In 2016, Douglas O. Robson donated ninety-three works of art from the collection of his mother, Margaret Z. Robson.
Today, SAAM's collection of folk and self-taught art features more than 400 artists and 1,300 works of art. The collection is one of the most visited and widely admired of its kind.