The Print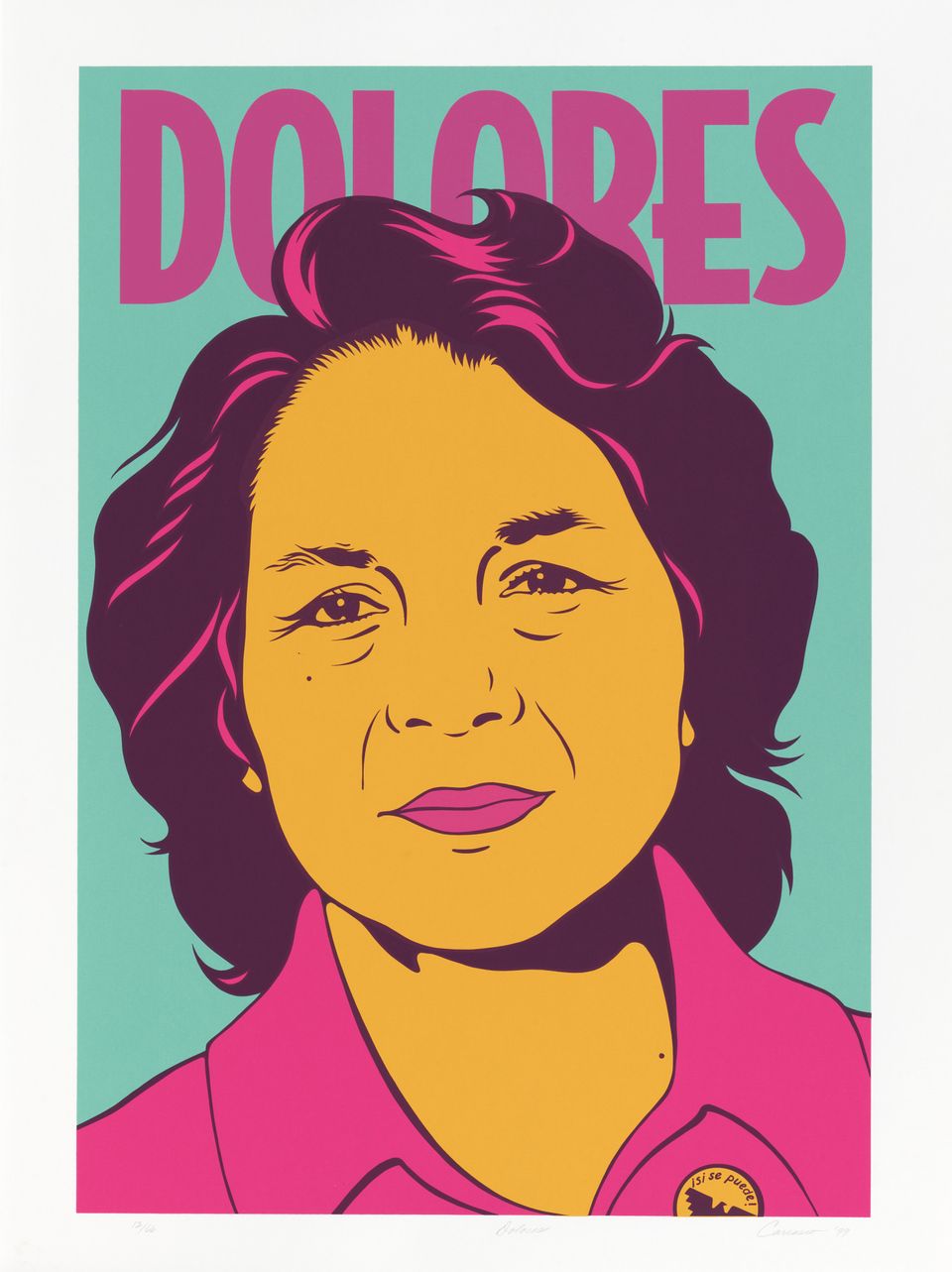 Barbara Carrasco
born El Paso, Texas 1955
Dolores
1999
screenprint on paper
Museum purchase through the Frank K. Ribelin Endowment, 2020.22.7
Carrasco chose to create a portrait of Dolores Huerta at a time when the groundbreaking labor organizer was sadly underrecognized for her pivotal role as the cofounder of the United Farm Workers union. The brightly hued print, which references Huerta by first name only, urges viewers to recognize female leadership. The close-up of Huerta's face recalls Andy Warhol's celebrity portraits, casting a beautiful and tireless labor leader as a new kind of icon.
The Person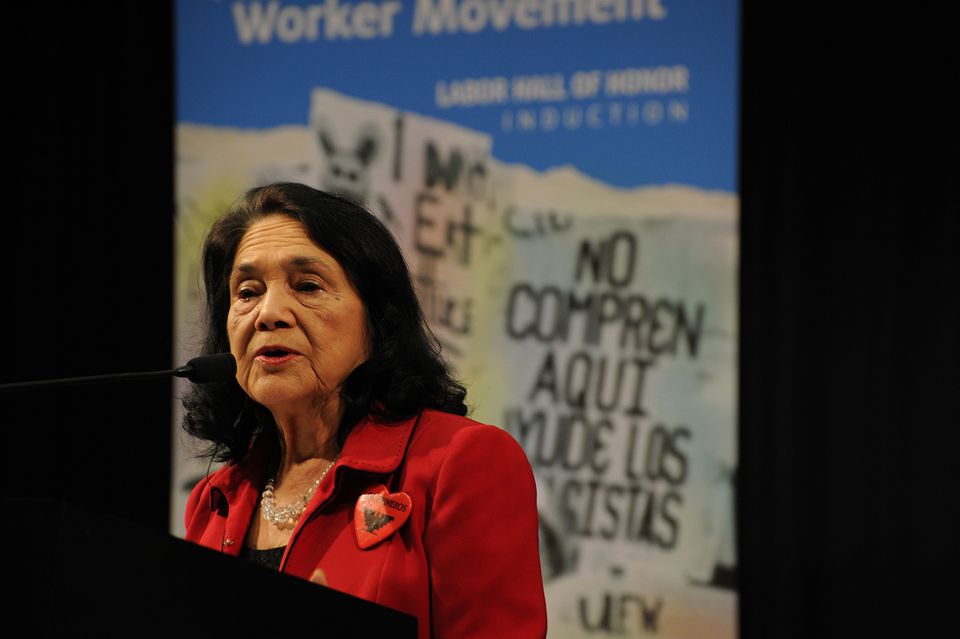 Dolores Huerta
born 1930 – Dawson, New Mexico
"The great social justice changes in our country have happened when people came together, organized, and took direct action. It is this right that sustains and nurtures our democracy today."
Since the 1950s, Dolores Huerta has been a tireless advocate for the rights of workers, immigrants, and women. Along with César Chávez, Huerta cofounded the pivotal United Farm Workers. Huerta was the labor union's chief lobbyist and contract negotiator, and she coined the popular phrase "Sí se puede" (Yes, we can). Now 90 years old, Huerta continues to be a respected public voice. She has received numerous awards and honors, including nine honorary doctorates and the Presidential Medal of Freedom.