The Print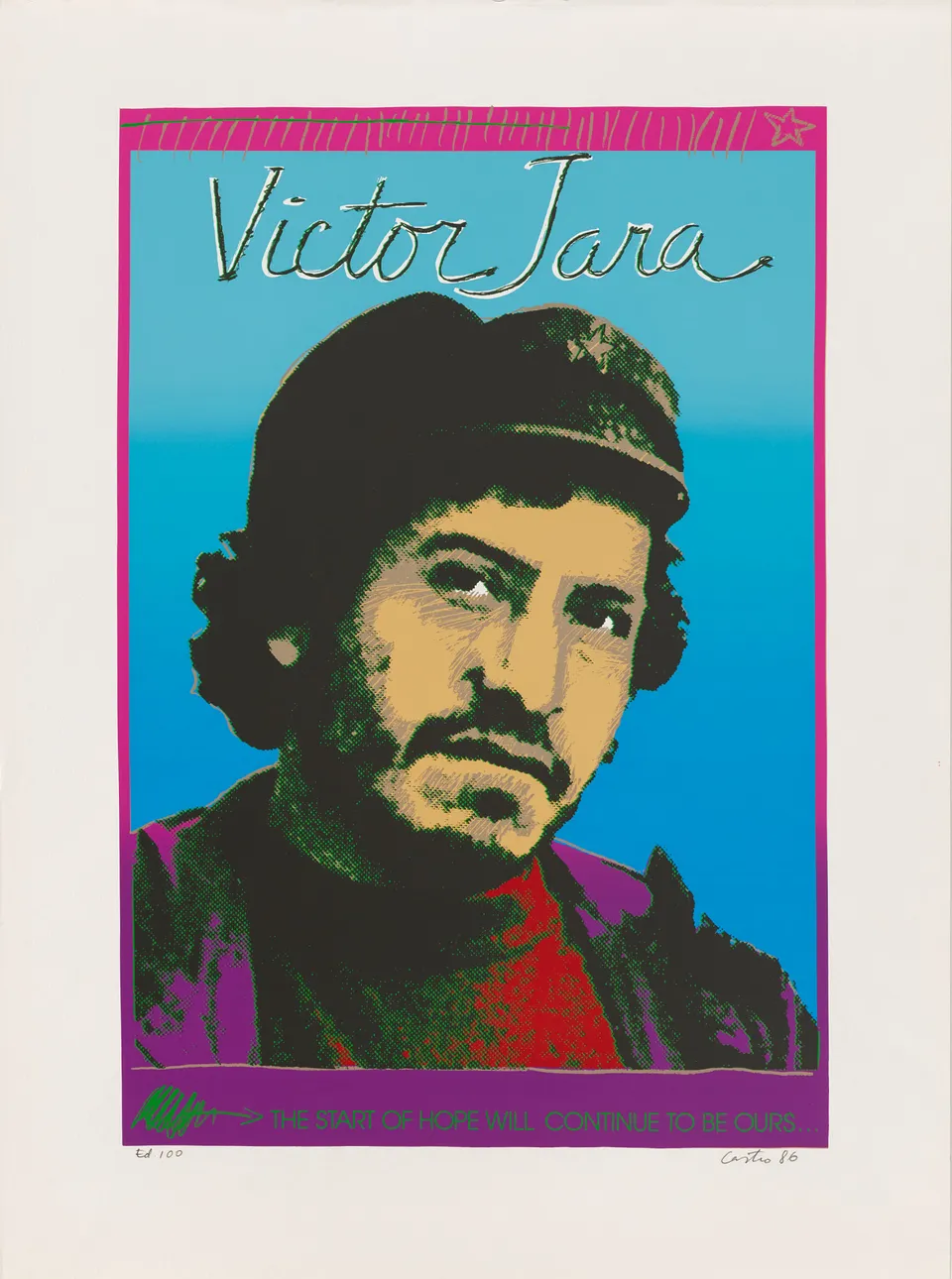 René Castro
born Viña del Mar, Chile 1943
Víctor Jara
1986
screenprint on paper
Gift of Gilberto Cárdenas and Dolores García, 2019.51.35
Víctor Jara was a leftist folk singer when he was apprehended, tortured, and killed during the early days of Augusto Pinochet's dictatorship in Chile. Artist René Castro, who himself escaped Chilean concentration camps and settled in San Francisco, became a valued member of the Chicano-Latino art scene in the Bay Area. He often created prints to raise awareness of international struggles against dictatorship and war, especially those marked by U.S. intervention. Here he depicts a youthful Jara, rendered in intense colors alongside a hopeful lyric from one of his songs.
The Person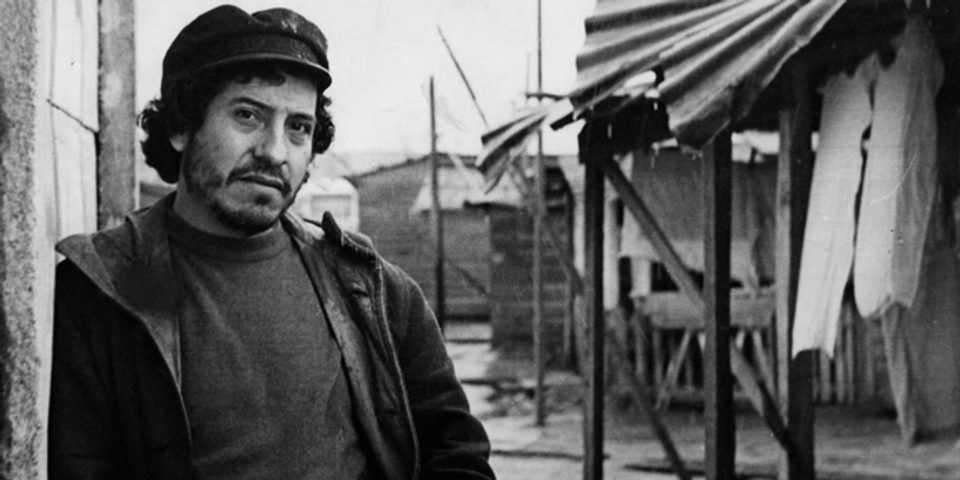 Víctor Jara
born 1932 – San Ignacio, Chile
died 1973 – Santiago, Chile
"I sing for those who cannot attend university, for those who live a grueling and difficult life from their work, for the abused, for everyone that is the people, with all the magnificence words encompass."
Víctor Jara was a Chilean folk singer, professor, and theater director whose music spoke about poverty and injustice. Described as the "Bob Dylan of South America," Jara was part of a movement of socially committed music called nueva cancion, or "new song." In 1973, he was murdered by military officers under the command of Augusto Pinochet, the dictator who led a coup against the democratically elected Chilean president Salvador Allende, whom the singer had strongly supported. Jara remains a national icon in Chile today as a beloved voice of the people.